New Policy Guidance on Good Moral Character Determinations
A U.S. immigrant may feel that receiving a green card (permanent residence) is the end goal of their immigration journey. However, if a permanent resident plans to become a U.S. citizen, he or she should be aware that certain behaviors could adversely affect their ability to become a citizen.
The Immigration and Nationality Act (INA) lists Establishing Good Moral Character (GMC) as a requirement for naturalization. There are some crimes which, if a person has been convicted of at any time during his or her life, disqualifies him or her from becoming a U.S. Citizen. These convictions are permanent bars to naturalization. These tend to be serious crimes (e.g. murder and drug trafficking).
However, there are also less serious offenses that can negatively impact a naturalization application - "conditional" bars to naturalization. Specifically, an applicant for naturalization bears the burden of demonstrating that, during the statutorily prescribed period, he or she has been and continues to be a person of good moral character. The statutory period is generally five years for permanent residents of the U.S.; three years for permanent residents married to a U.S. citizen; and one year for certain residents applying on the basis of qualifying U.S. military service.
While there is not a precise definition of actions that would constitute a conditional bar to GMC, USCIS has provided a list of behaviors that would qualify. The list includes, but is not limited to: crimes of moral turpitude; controlled substance violations; prostitution; human trafficking; polygamy; being a habitual drunkard; adultery; and failure to support dependents. The list also includes a catch-all category "other unlawful acts."
Due to the inclusion of "other unlawful acts" in the list, USCIS Adjudication Officers have a high degree of discretion in determining GMC for each individual naturalization case. As one might expect, this can lead to inconsistent application of the law. However, last month, two separate policy alerts were issued which gave current and future naturalization applicants, as well as USCIS Adjudicating Officers, some additional guidance on the subject.
On December 10, 2019 USCIS issued the first of two policy guidance alerts on this subject.
This first alert incorporated a recent decision issued by the U.S. Attorney General. The case Matter of Castillo-Perez 27 I&N Dec. 664 (A.G. 2019) held that evidence of two or more convictions for driving under the influence during the relevant period establishes a presumption that an alien lacks good moral character under INA § 101(f), 8 U.S.C. § 1101(f).
It is possible for this presumption to be overcome if the applicant is able to provide "substantial relevant and credible contrary evidence" that he or she "had good moral character" during the time when the offenses were committed. However, an individual's efforts to reform or rehabilitate himself or herself after multiple DUI convictions do not, by themselves, demonstrate GMC during the period that includes the convictions.
On December 13, 2019 USCIS issued the second new policy guidance alert.
This second alert elaborated on the "unlawful acts" that could preclude an applicant for naturalization from meeting the GMC requirement and included the following: bail jumping; bank fraud; conspiracy to distribute a controlled substance, failure to file or pay taxes; falsification of records; false claim to U.S. citizenship; forgery-uttering; insurance fraud; obstruction of justice; sexual assault; social security fraud; unlawful harassment; unlawfully registering to vote; unlawful voting; and violating a U.S. embargo.
Prior to the issuance of this policy guidance, USCIS adjudicators often had to rely on subjective determinations of what qualified as a GMC conditional bar to naturalization. The adjudicators now have these additional examples of unlawful acts that will be considered during the GMC analysis. Additionally, USCIS has indicated that training for adjudicators will be updated to reflect this expanded guidance. However, since GMC determinations are still ultimately made on a case by case basis, naturalization applicants should always consult with an experienced immigration attorney when considering naturalization.
Author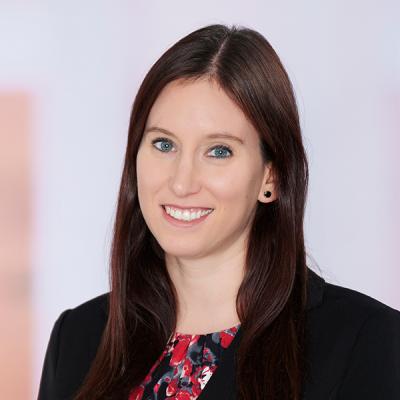 Lindsey H. Steinberg is an attorney at Mintz who focuses her practice on complex corporate immigration matters. Lindsey handles work-related visas, including both nonimmigrant and immigrant applications and petitions; responds to federal agency audits and requests for evidence; and counsels employers on PERM supervised recruitment and other immigration issues.