Public Charge Rule Blocked by New York Federal Court Judge amidst Pandemic
On Wednesday, a New York federal court blocked the Trump administration's public charge rule, and held that enforcement of the rule should be halted nationwide for the duration of the pandemic national health emergency.  The Public Charge rule allows the government to deny green cards to immigrants found likely to need public benefits.
Several nonprofit organizations as well as the states of New York, Connecticut, and Vermont challenged the public charge rule. The plaintiffs provided significant evidence that the policy discourages immigrants from seeking COVID-19 testing and threatens efforts to control the spread of the disease. The court agreed that the Public Charge rule forces immigrants to choose between personal health and safety and public health or immigration status consequences.
The court also found U.S. Citizenship and Immigration Services (USCIS) efforts to address these concerns inadequate and confusing, since USCIS issued a vague statement that any testing or treatment for coronavirus would not be held against potential immigrants.
In a second Wednesday ruling, the same court also temporarily barred the U.S. Department of State from applying the public charge criteria to similar green card applicants who are applying from abroad, after advocacy groups challenged those restrictions in December.
Opponents to the Public Charge rule, which was first issued in August 2019 and discussed in a previous alert, have consistently argued that it would serve to discourage immigrants from seeking out health care services for fear of negative immigration consequences.
The Public Charge rule took effect on February 24, 2020, and allows USCIS to evaluate a green card applicant's usage of public assistance programs including food stamps and housing subsidies, as well as other factors such as age and health in order to determine the likelihood that the immigrant will become a public charge.
In April, when the coronavirus outbreak hit the U.S., New York and New York City, Connecticut and Vermont urged the Supreme Court to reconsider the rule in light of the health crisis, which the Court declined to do. If the federal government decides to appeal the judge's Wednesday order, it could permit the Supreme Court to review the rule again, this time with the opportunity to consider the effects of shifting public interest in the wake of the pandemic.
If you have any question regarding the Public Charge Rule and its impact on your immigration status, please contact your Mintz immigration attorney.
Author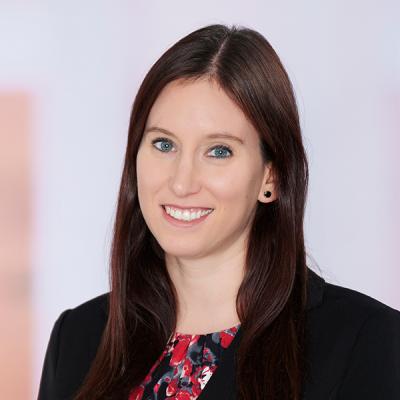 Lindsey H. Steinberg is an attorney at Mintz who focuses her practice on complex corporate immigration matters. Lindsey handles work-related visas, including both nonimmigrant and immigrant applications and petitions; responds to federal agency audits and requests for evidence; and counsels employers on PERM supervised recruitment and other immigration issues.