International Data Privacy Day is Monday
Time for some tips to keep your company (and your employees) safe online --
Are your employees trained to maintain company privacy standards?
Conduct employee training on privacy as it relates to employment, helping employees learn how to protect the privacy of clients' and customers' personal information and teaching employees how to manage their own privacy at work.  Data Privacy Day is a good opportunity to send out an email reminder.
Do you remind your employees to make their passwords long, strong and unique?
Making passwords long and strong, with a mix of uppercase and lowercase letters, numbers and symbols, along with changing them routinely and keeping them private are the easiest and most effective steps your employees can take to protect your data.
Mintz Levin is a Data Privacy Day Champion, recognizing and supporting the National Cyber Security Alliance's initiative to promote messages about the importance of data protection and controlling one's digital footprint.  Individuals, organizations, business and government all share the responsibility to be aware of privacy challenges and we encourage everyone to bring information privacy into daily thoughts, conversations and actions.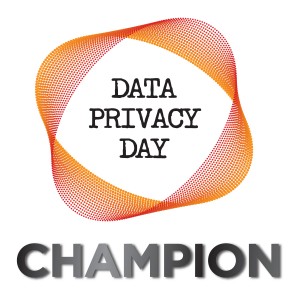 Author
Member / Chair, Privacy & Cybersecurity Practice
Cynthia J. Larose is Chair of the firm's Privacy & Cybersecurity Practice, a Certified Information Privacy Professional-US (CIPP-US), and a Certified Information Privacy Professional-Europe (CIPP-E). She works with clients in various industries to develop comprehensive information security programs on the front end, and provides timely counsel when it becomes necessary to respond to a data breach.