Get Ready for those HIPAA Audits - New Audit Protocol (and a Mintz Tool!)
At long last, the Department of Health and Human Services Office for Civil Rights (OCR) has released a revamped audit protocol that now addresses the requirements of the 2013 Omnibus Final Rule. OCR will be using the audit protocol for its impending Phase 2 audits of covered entities and business associates, which are set to begin next month.
The protocol covers the following subject areas:
Privacy Rule requirements for (1) notice of privacy practices for PHI, (2) rights to request privacy protection for PHI, (3) access of individuals to PHI, (4) administrative requirements, (5) uses and disclosures of PHI, (6) amendment of PHI, and (7) accounting of disclosures.
Security Rule requirements for administrative, physical, and technical safeguards.
Breach Notification Rule requirements.
OCR has also released other materials that shed light on the logistics of the audit process, including a copy of the Audit Pre-Screening Questionnaire that it will use to collect demographic information about covered entities and business associates. OCR will use this information to create a pool of potential auditees.
Entities selected for audit will be required by OCR to identify and provide detailed information regarding their business associates.  The information collected by OCR will be used to help identify business associates for the Phase 2 audits. OCR has released a template with the information that covered entities will have to provide, including the business associate's name, contact information, type of services, and website.
Covered entities and business associates should be working to ensure that they have the required compliance documents and materials ready, especially given OCR's aggressive timetable: if selected for an audit, an auditee will have only 10 days to respond to OCR.
As we have discussed previously on this blog, the audit protocol is an excellent HIPAA compliance tool, especially for audit readiness assessment.  Unfortunately, the version of the tool on the OCR website can be unwieldy to use in practice.   In order to assist covered entities and business associates with their HIPAA compliance efforts, we have repackaged the audit protocol into a more user-friendly format that can be downloaded here.
Originally posted to Mintz Levin's Health Law & Policy Matters Blog on 4/20/16
Authors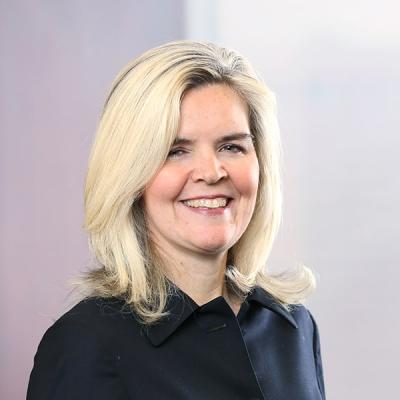 Dianne specializes in counseling researchers and research sponsors in matters related to FDA and OHRP regulated clinical research and counsels health care clients on he HIPAA Privacy Rule and Security Standards.
Member / Chair, Privacy & Cybersecurity Practice
Cynthia J. Larose is Chair of the firm's Privacy & Cybersecurity Practice, a Certified Information Privacy Professional-US (CIPP-US), and a Certified Information Privacy Professional-Europe (CIPP-E). She works with clients in various industries to develop comprehensive information security programs on the front end, and provides timely counsel when it becomes necessary to respond to a data breach.