Construction Law & Counseling
Represents owners, contractors and major subcontractors in contract drafting, negotiation and interpretation on a variety of project types and project delivery systems.
Regularly drafts and negotiates design and construction contracts and advises on construction-related issues in development and leasing agreements.
Assists contractors and major subcontractors in drafting template contracts and subcontracts for future use on a variety of project types and project delivery systems.
Represents DivcoWest in all matters pertaining to construction and design documents for its Cambridge Crossing project in Cambridge, Massachusetts and its Peninsula Crossing project in Burlingame, California.
Advised clients on land use matters, including complex zoning analysis in connection with the purchase and sale of commercial real estate.
Government Law Practice
Represents government agencies, private and publicly-traded companies, nonprofits, higher education institutions, and individuals on matters regarding ethics, privacy, higher education, government ethics, election law, corporate compliance, conflict of interest laws, public records law, lobbying, campaign finance, open meeting law, ballot questions, and other governmental regulatory areas.
Assists clients with developing and maintaining policies and systems to ensure compliance with ethics, lobbying, and other political laws.
Litigation & Dispute Resolution
Represents owners and contractors, both large and small, in mediation and arbitration concerning construction and design defects.
Represented an international theater venue operator in litigation against contractors, design professionals and a steel testing company for defective design and construction of a theater. Action initiated in state court and successfully resolved in mediation more than two years before anticipated trial date.
Represented a major real estate developer in the successful mediation of its claims against contractors and design professionals related to alleged construction and design defects.
Coordinates discovery and expert investigation and analysis in complex class action, securities, and construction litigation and alternative dispute resolution.
Successfully defended a substantial multi-family landlord-owner in a tenants' class action case.
Represented an owner in defense of a claim by a commercial tenant that the facility was not SCIF compliant. Successfully resolved in mediation.
Represents a wide variety of individuals and commercial entities in connection with alleged violations of M.G.L. ch. 93A.
Coordinated discovery and trial preparation in connection with a client's alleged violations of federal securities laws.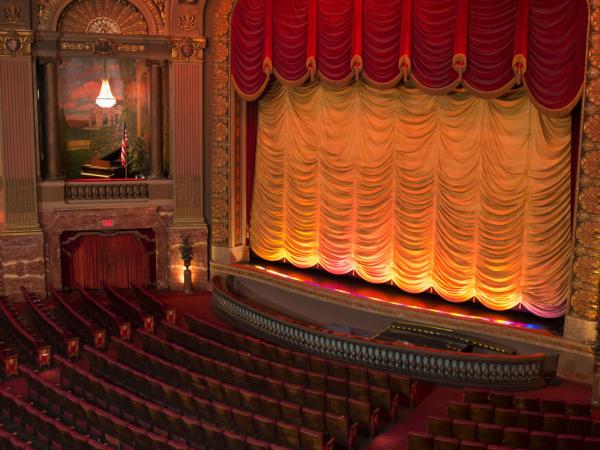 Case Study
When construction and design defects at Boston's Emerson Colonial Theatre delayed the world premiere of Moulin Rouge! The Musical, Mintz filed litigation on behalf of theater operator Ambassador Theatre Group and worked with its general counsel to successfully resolve the matter through mediation.
Case Study
Mintz closed a joint venture agreement and acquisition of a pre-permitted, mixed-use retail and residential development in Boston within a seven-day deadline. Mintz Real Estate, Corporate, Litigation, and Environmental attorneys worked on the deal.