Investigations and Enforcement Proceedings
Represented broker-dealer in an investigation of  alleged market timing of mutual funds that involved multiple agencies including the Massachusetts Securities Division, the SEC, the New Jersey Attorney General's Office, the New York Attorney General's Office, the New York Stock Exchange, the National Association of Securities Dealers, Inc., and the DOJ. All matters were closed with no action taken against client.
Represented multiple financial institutions and corporate officers in DOJ, SEC and FINRA investigations involving allegations of securities laws violations, including insider trading, market manipulation, money laundering, free-riding, and front-running.
Represented one of nation's largest providers of donor-advised funds in connection with regulatory investigations arising out of donors' self-directed  Bernie Madoff-related investments. 
Advised multiple banks and broker-dealers regarding non-public internal reviews or investigations related to purported wrongdoing by employees, including, among other things, potential: violations of Anti-Money Laundering (AML) policies and procedures; violations of insider trading laws; theft of trade secrets and other intellectual property; embezzlement, and other workplace improprieties. This representation included evaluating whether to terminate employees, making appropriate disclosures to regulators and law enforcement agencies, and providing strategic advice to mitigate the risk of future recurrence.
Represented corporate officers and registered supervisory and compliance personnel in multiple contested FINRA Enforcement Division disciplinary hearings alleging fraudulent conduct that concluded with verdicts finding that no fraud in fact occurred.
Represented individuals and broker-dealers in multiple state securities regulatory matters involving allegations of securities law violations including fraud, excessive markups, due diligence lapses, unsuitability, mutual fund break-point miscalculations, data breaches, and failure to supervise.
Dispute Resolution
Represented bank in putative class action arising out of Ponzi scheme conducted by bank's customers seeking to hold bank responsible for over $100 million in losses caused by the alleged criminal actions of those customers.
Represented multiple broker-dealers in customer-initiated arbitrations and state and federal court matters.
Represented multiple banks and broker-dealers in employment matters in state and federal courts and arbitration, including cases alleging wrongful termination, discrimination, and violations of restrictive employee covenants.
Represented multinational  financial services company  in litigation and regulatory matters in the wake of the collapse of Lehman Brothers Holdings Inc.
Represented bank in multiple putative class actions across the United States arising out of alleged wrongdoing related to mortgages and related products; violations of multiple consumer protection statutes including the Telephone Consumer Protection Act (TCPA), the Fair Debt Collection Act (FDCA), the Fair Credit Reporting Act (FCRA); and the Americans with Disabilities Act (ADA).
Represented multiple financial services companies in litigation alleging violations of the Employment Retirement Income Security Act (ERISA).
Regulatory and Compliance
Designed and managed Early Dispute Resolution (EDR) programs for multiple banks and broker-dealers, successfully integrating in-house compliance, legal and risk teams with outside counsel to reduce litigation and regulatory risk. Programs included creation of matrices to record and track: risk assessment, pattern detection (product, personnel and geographic), escalation, remediation and compliance gap analysis.
Performed regulatory and litigation due diligence in a variety of mergers and acquisition transactions for financial services clients.
Designed process to assess Artificial Intelligence (AI) needs for Compliance and Supervision functions of Wealth Management Division of multinational financial institution. Project included analysis of: current state; desired future state; scalability; task applicability; cost ; implementation timeline; and impact on personnel headcount.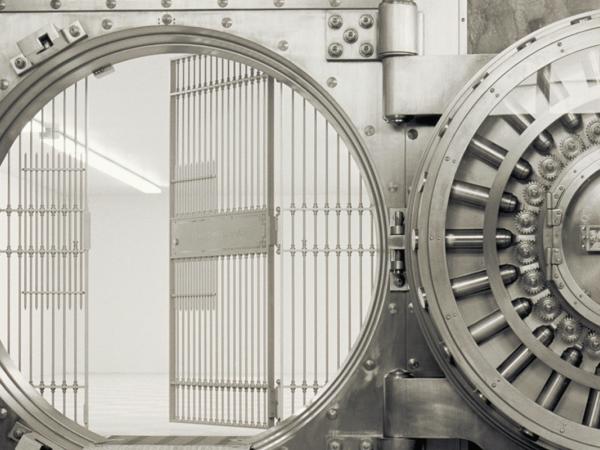 Case Study
Mintz's litigation team achieved a significant victory for Citizens Bank, securing a dismissal of claims by a class of investors that Citizens and a co-defendant aided and abetted a $102 million Ponzi scheme that started in 2008. The US Court of Appeals for the Second Circuit upheld the dismissal.