Key Facts
Mintz fully negotiated a secured debt financing for Evofem
However, as the closing neared in mid-March at the height of the COVID-19 concern, the lender abandoned the transaction
The Mintz team deftly assisted the client in pivoting to a convertible note financing with a well-known life sciences investor, which provided Evofem with up to $25 million to pursue commercialization of its lead product
The Situation
Mintz has strong ties to Southern California's innovation economy, and Mintz Member Adam Lenain has advised San Diego–based Evofem, a clinical-stage biopharmaceutical company, since 2011. Our attorneys have leveraged their industry experience to represent the company in multiple complex transactions, including Evofem's reverse merger with San Diego's Neothetics, Inc. — a deal that resulted in the listing of Evofem's stock on the Nasdaq and enabled Evofem to access public capital markets — as well as Evofem's follow-on public offering and multiple PIPE transactions. 
Prior to the COVID-19 pandemic, a team of Mintz lawyers specializing in secured loan transactions for life sciences companies represented Evofem in negotiations to obtain a secured loan from a well-known life sciences lender. When the lender abandoned the transaction over concerns related to COVID-19, a second team of Mintz lawyers was able to step in seamlessly to assist Evofem in completing a PIPE, pursuant to which Evofem issued convertible promissory notes with another well-known life sciences investor. 
The Approach
As a result of the firm's work — involving attorneys on both coasts negotiating and keeping two deals on track, seamlessly, in a remote work environment during a global pandemic — Evofem was ultimately able to complete a mission-critical financing that will position the company to weather the storm caused by the pandemic and to pursue its agenda for commercialization.
Six Mintz attorneys collaborated to accommodate the client's quickly evolving needs. Adam Lenain led both Mintz teams, which included Cameron Hagen and Sebastian Bacon from our San Diego office, Meryl Epstein and Christina Balestracci from our Boston office, and Matt Gautier from our office in New York.
The Outcome
The financing's first closing on April 24, 2020 provided Evofem with $15 million of up to $25 million in convertible notes. Following Evofem's PDUFA date of May 25, 2020, Mintz expects to assist Evofem as it embarks on a much larger equity financing to fully fund the launch and commercialization of its lead product, a non-hormonal contraceptive called Phexxi.
Supporting Professionals
Member
San Francisco, San Diego
+1.858.314.1878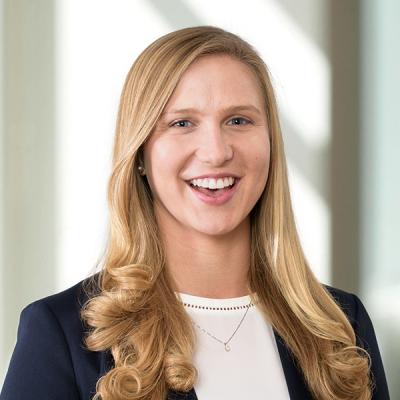 Associate
San Diego
+1.858.314.1582
Of Counsel