Key Facts
Prevailed in a three week trial before the SEC's Chief Administrative Law Judge
19 witnesses; five experts; 500+ exhibits; over 3,000 pages of testimony
Created new law in the First Circuit
The Situation
James Hopkins, a former State Street executive, was alleged by the SEC to have misled  investors regarding the risks inherent in certain mortgage-backed securities holdings in the company's bond funds. During the financial crisis of 2007-08, he and another executive were alleged to have violated securities laws in communicating with investors about the funds' subprime MBS holdings. 
The Approach
After a three-week trial before an administrative law judge employed by the SEC, the judge issued a decision exonerating Mr. Hopkins. The SEC appealed to the Commission, and the Chief Administrative Law Judge's ruling was reversed on one count by a 3-2 decision. The Commission took two and a half years to decide that the ALJ's decision was incorrect. We appealed and the First Circuit reversed in record time, issuing a decision in favor of Mr. Hopkins less than 30 days after oral argument. This case was one of the most complex to ever be tried before the SEC's Administrative Law Judge, with a total of 19 witnesses, five experts, 500+ exhibits, and over 3,000 pages of testimony.
The Outcome
Following a three-week trial before the SEC's Chief Administrative Law Judge, our client was cleared of all charges asserted against him. The judge found that the SEC failed to show that our client had violated any securities laws. This was one of the first administrative proceedings initiated after the passage of the Dodd-Frank Wall Street Reform and Consumer Protection Act. And not only did we win but we made new law in the First Circuit: the Commission's decision would not automatically be accorded deference where the Commissioners had not observed the witness testimony.
Supporting Professionals
Jack Sylvia, Co-chair of the firm's Securities Litigation Practice, and Jess Sergi, Of Counsel in the firm's Litigation Practice, achieved this outstanding victory for our client.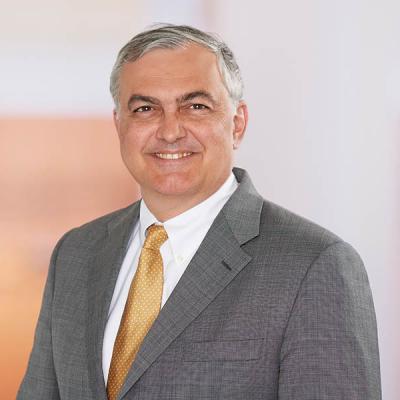 Member / Co-chair, Securities Litigation Practice
New York, Boston
+1.617.348.1820