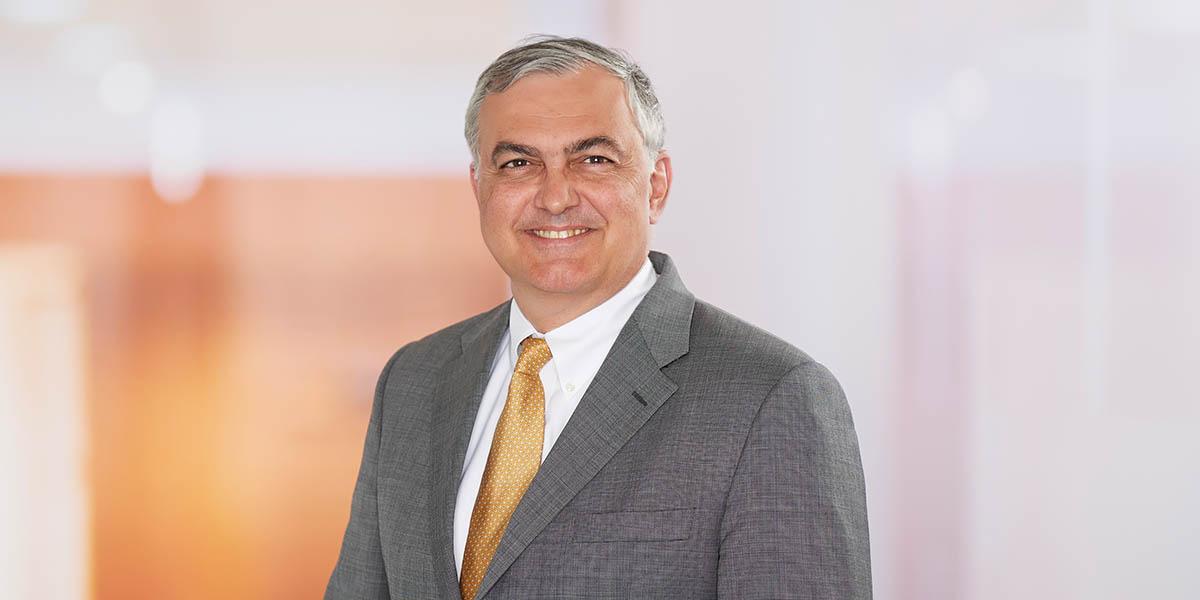 John F. Sylvia
Member / Co-chair, Securities Litigation Practice
+1.617.348.1820
Jack is Co-chair of the Securities Litigation Practice. He is a seasoned trial lawyer whose clients include public and private corporations, officers, directors, special committees, accountants, mutual funds, portfolio managers, and investment advisors. His practice encompasses all facets of securities and financial fraud litigation, and he has handled complex civil and criminal matters involving insider trading, revenue recognition, high-yield investment schemes, market timing, late trading, options backdating, and auction rate securities. In addition, he frequently represents clients in connection with internal investigations and investigative and enforcement proceedings conducted by the SEC, FINRA, and state regulatory agencies.
In addition to his trial experience, Jack also has represented clients in arbitration and alternative dispute resolution, including proceedings before the American Arbitration Association and FINRA. He is frequently asked to provide expert commentary on high-profile civil and criminal cases, having appeared on CNBC, FOX News, the BBC, and WHDH and been quoted in the Wall Street Journal, the New York Times, the Financial Times, and Businessweek.
Education
Boston College (JD)
Dartmouth College (BA)
Experience
Represented Vertex Pharmaceuticals, Inc. in a decision crystalizing the standard required to plead scienter in securities fraud cases, the First Circuit affirmed the dismissal of a securities class action complaint filed against Vertex and the company's senior executives by Local No. 8 IBEW Retirement Plan and Trust.  This decision ends four years of litigation defending against plaintiff's false and unfounded allegations that Vertex's disclosures regarding the results of clinical trials assessing the safety and efficacy of the company's combination drug therapy for the treatment of patients with cystic fibrosis violated the federal securities laws. We successfully rebuffed plaintiffs twice in the District Court, ultimately securing victory in the First Circuit.
Retained as trial counsel to defend former CFO of a two-and-a-half billion-dollar NYSE-listed company based in China, in a securities class action trial relating to the company's 2011 financial collapse. Having obtained an $880 million default judgment against China-based corporate defendants, Plaintiffs alleged that the CFO had acted recklessly and made misstatements about the company's financial health. Secured a favorable trial verdict and resulting settlement that required no monetary payment from the CFO.
Represented the Orchid Cellmark board in connection with shareholder derivative litigation alleging breach of fiduciary duty in connection with a merger transaction. Plaintiffs moved to enjoin the merger. Rather than settle the matter (the typical resolution of these cases), the clients elected to litigate. After expedited discovery and motion practice, we defeated plaintiffs' attempt to enjoin the transaction and the merger closed on schedule.
Represented the former officers and directors of The Learning Co. (TLC) in a shareholder class action alleging violation of Section 11 of the '33 Act brought by former shareholders of Broderbund, Inc., a company previously acquired by TLC.  We prevailed at the motion to dismiss stage, advancing a novel legal argument demonstrating the lack of legally cognizable damages. We secured an affirmance of the dismissal on appeal.
Successfully represented a former employee of a pre-eminent financial services industry firm charged with violations of the securities laws in connection with the firm's sale of funds invested in subprime securities. Prevailed in a three week trial before the SEC's Chief Administrative Law Judge, and again before the First Circuit Court of Appeals.
Defended a public pharmaceutical company and its officers against 10b claims and Section 11 claims arising out of a secondary public offering and successfully obtained a motion to dismiss these claims on behalf of our client.
Represented a technology company and its officers and the inside directors in a case where the plaintiff class alleged a variety of securities violations. Plaintiffs claimed that the company misrepresented its financial condition by failing to take a reserve for obsolescent inventory. After successfully obtaining dismissal of certain claims, we negotiated a favorable settlement.
Defense jury verdict in class action litigation for a prominent biotech corporation and a CEO charged with violation of Section 10(b) of the Securities Exchange Act of 1934.
Favorable post-trial decision in Delaware Court of Chancery for corporate and individual clients charged with breaches of fiduciary duties.
Defense jury verdict for corporate officers charged with violation of Section 10(b) in connection with the purchase of convertible-preferred securities.
Represented iBasis, Inc. and its officers and directors in a shareholder derivative action alleging breach of fiduciary duty and violations of Section 14(a) of the Securities Exchange Act of 1934, arising out of alleged stock options "backdating" and improper accounting attendant thereto.  We won the case on a motion to dismiss.
Represented a multinational professional services firm in a month-long jury trial in which our client admitted employee breach but denied claims of supervisory liability. The jury found no supervisory liability, and rejected claims for punitive damages and attorneys' fees.
Jury acquittal for a CEO client charged with criminal tax evasion arising from an options backdating investigation.
Recognition & Awards
Massachusetts Super Lawyers: Securities Litigation (2006, 2010 – 2020)
Best Lawyers in America: Litigation - Securities (2018 – 2021)
Chambers USA: Massachusetts - Litigation: Securities (2011 – 2020)
Fellow, Litigation Counsel of America
Case Studies
Case Study
Mintz analyzed PitchBook data to produce an in-depth report on the record rise in special purpose acquisition company (SPAC) fundraising in the US since 2020 and the recent increase in SPAC merger activity. We also explore how SPACs could evolve and litigation challenges to SPAC IPOs and transactions.