Product Liability & Complex Tort
A Mintz trial team delivered an unanimous defense verdict for a Fortune 200 product manufacturer against claims that an allegedly defective machine caused catastrophic injuries to the plaintiff.
Serving as national coordinating counsel for a global public biotechnology/pharmaceutical company since 1996. Our litigation team has been orchestrating the legal strategy – and managing all local counsel relationships across the United States – in connection with all litigation relating to two of our client's major drugs. We have also counseled on preventive measures to minimize future claims, and coordinate our client's strategy both domestically and internationally.
Serving as national coordinating counsel, lead trial counsel and chief strategist for prominent orthopedic surgeon/researcher in mass product liability litigation for allegations relating solely to his participation in the design process, involving a large multi-disciplinary design team.
Served for more than two decades as national products liability and lead trial counsel for national medical device manufacturer with responsibility for handling, supervising, managing and/or directing the defense of their significant products liability matters and providing general advice regarding risk management, CAPA, recalls, pre-litigation strategy, litigation prevention and regulatory issues relating to their various divisions and product lines. Also supervised local counsel throughout the country and participated in trials in multiple venues.
Serving as national coordinating counsel for a Fortune 500 multinational company that is a global supplier of silicone and silicone-based technology. In this role we oversee litigation pertaining to a medicinal remedy found in many dietary supplements. We also serve as this client's regional counsel in litigation related to silicone breasts implants and small joint orthopedics.
Serving as national coordinating and lead trial counsel for a manufacturer of implantable orthopedic devices used in total hip arthroplasty alleged to cause various injuries in users stemming from metal debris and ions released in vivo.
Successfully resolved a wrongful death action for the US subsidiary of a German-based manufacturer of cleaning equipment. We were brought in on the eve of trial and negotiated a favorable settlement for the client.
Represented a national engineering design firm in multidefendant litigation arising out of the death of a woman as a result of the collapse of a tunnel ceiling panel in Boston's "Big Dig" transportation project, widely reported to be the most complex tort case in Massachusetts history.
Served as Lead California Counsel and on National Trial Team for large pharmaceutical client in massive products liability litigation involving company's voluntary withdrawal of blockbuster nonsteroidal anti-inflammatory drug alleged to have caused heart attack, strokes and other injuries in thousands of users from the market. Participated in several bellwether trials that went to verdict in NJ and CA.
Currently representing a European-based publicly traded pharmaceutical company as coordinating counsel in multi-jurisdictional product liability disputes involving an FDA-regulated pharmaceutical drug.
Filed an amicus brief in the Seventh Circuit on behalf of national trade associations in connection with an appeal from a lower court ruling certifying a national product liability class. Adopting arguments that we advanced on behalf of the amici, the Seventh Circuit reversed the lower court ruling and decertified the plaintiff class.
Defended pet food retailers in multi-district litigation concerning class action claims arising from recalled products allegedly tainted with melamine.
Represented a medical device company in a potentially bet-the-company class action with all types of claims that involved their then major product which included Racketeer Influenced and Corrupt Organizations (RICO), breach of fiduciary duty, and Ohio Product Liability Act (OPLA). Successfully obtained a dismissal on a 12(b)(6) motion to dismiss with prejudice.
Representing the US subsidiary of an international pharmaceutical company in multiple product liability lawsuits pending in Southern California.
Represented several manufacturers and sellers of silicone implant devices as national coordinating counsel and trial attorney. Successfully reversed the initial trend of verdicts favoring claimants [claiming autoimmune disease and other injuries from the silicone], and obtained defense verdicts for multiple clients in various jurisdictions across the US. The litigation of nearly 40,000 claimants was resolved via national settlement saving clients from long- lasting financial burden.
Represented a pharmaceutical company in wrongful death and personal injury actions involving participants in phase III clinical trials.
Represented a medical device manufacturer in a matter concerning a supposed fraudulent scheme whereby our client was accused of reaping significant profits by 1) using patients as research subjects without their knowledge, 2) charging the patients and their insurers for implants that were not used in compliance with the FDA approval process and which uses were not disclosed to the patients as necessary to obtain informed consent, and 3) knowingly concealing the charges for the implants, not reporting to the patient or insurer that the devices were not approved for such use, not obtaining precertification for such use, and not obtaining informed consent for experimental use. The court granted a motion to dismiss the claims in their entirety.
Represented a pharmaceutical company in a wrongful death action brought by the estate of a person who died while participating in a company-sponsored phase III clinical trial.
Served as national coordinating and trial counsel for large pharmaceutical company for litigation involving use of synthetic hormones and claims it acted as a trans-placental carcinogen and teratogen and was associated with the development of gynecologic cancers and birth defects in claimants exposed in utero. Tried multiple cases to verdict in CT, PA, CA and other jurisdictions.
Served for over a decade as national products liability counsel for Fortune 100 Pharmaceutical Company defending and/or supervising its products liability litigation and providing general advice regarding risk management, recalls litigation prevention and regulatory issues.
Served as local counsel for major pharmaceutical company for cases involving triazolam, alprazolam and other benzodiazepines alleged to cause addiction, significant withdrawal symptoms, suicide ideations and other side effects and injuries. As lead trial counsel obtained a defense verdict in the first CA alprazolam case to be tried.
Representing a manufacturer of component parts for consumer products in 15 separate product liability actions throughout the US and Canada.
Defending a supplier of sophisticated ventilation and air handling systems in a fatality case at a major Los Angeles Hospital. Multiple claims by the decedent heirs and several cross-complaints for equitable indemnity and apportionment of fault have been asserted in connection with the death of a hospital employee killed while servicing the relevant equipment.
Represented a components manufacturer in a product liability case concerning a large commercial oven in a supermarket that generated toxic fumes, harming employees due to inhalation.
Won on summary judgment in a product liability and negligence action filed by the Republic of Marshall Islands against a consumer products company.
Represented a Japanese aerospace manufacturer with respect to its product liability exposure and commercial warranty matters in the United States.
Provide product risk assessment and pre-litigation counseling to several foreign and domestic medical device and pharmaceutical companies.
Advised a private equity firm with respect to a target medical device company's product liability exposure and associated liability insurance program.
Represented a manufacturer of private label over-the-counter (OTC) consumer products in multiple "slack fill" cases and government investigations.
Defended multiple individual and class actions arising from Southern California petroleum pipeline rupture resulting in multiple claims for personal injury and for property damage claimed by residents of affected areas. Significant disputes arose between the various co-defendants with resulting cross-claims and actions for equitable indemnity. After extensive negotiations and settlement discussions, our client was dismissed from all actions without payment.
Defended a construction company on multiple personal injury, toxic exposure and property damage claims from a train derailment and chemical spill near San Bernardino, CA, resulting in various deaths and injuries. During the clean-up, a gasoline pipeline was breached resulting in additional deaths, injuries and property damage. Our client was one of the entities involved in the clean-up activities and was named as a defendant in multiple actions and cross actions. Our aggressive discovery determined that entities other than our client were responsible for the pipeline breach and on that basis; dismissals of all actions were procured.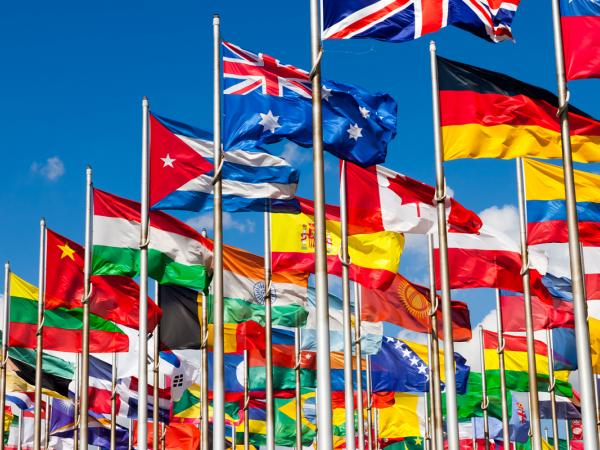 Case Study
Mintz serves as national counsel to a multinational manufacturer of parts used in industrial and consumer products, assisting the company with litigation prevention and handling product liability lawsuits throughout the United States and Canada.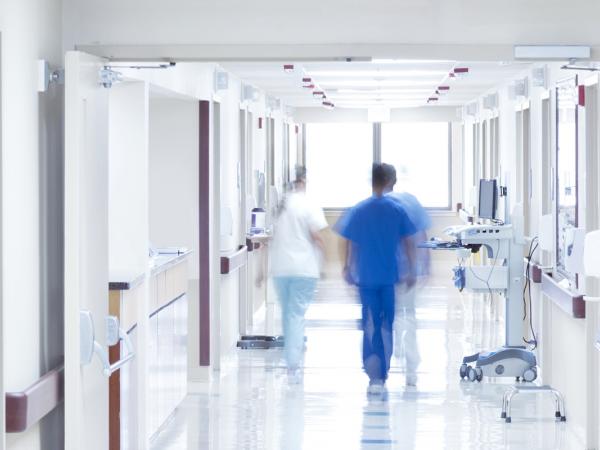 Case Study
In federal and state cases alleging a large pharmaceutical client and its co-developer failed to adequately warn regarding the risk of personal injury, Mintz delivered wins on every substantive issue, in every case, in every jurisdiction.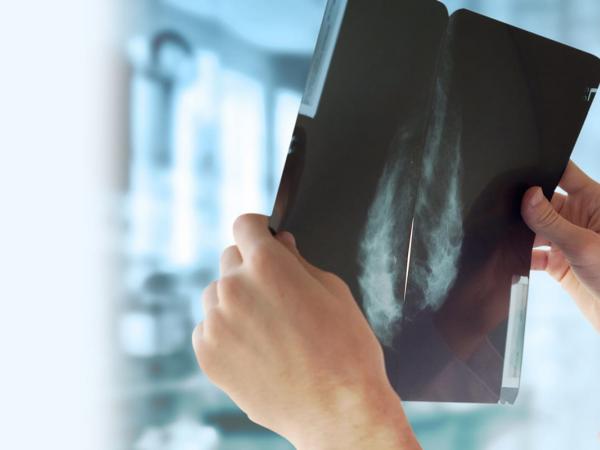 Case Study
Mintz served as national coordinating and lead trial counsel for a Fortune 500 medical device company in products liability mass torts. Mintz used a national settlement program in one litigation. Several published appellate decisions in another led to dismissals and favorable settlements.