The American Bankruptcy Institute's Winter Leadership Conference
Recent Trends In The Credit Bidding of Assets and Cross-Border Issues
Date: December 6, 2019
Time: 1:55PM - 2:55PM
Location: Rancho Palos Verdes, CA
Kaitlin Walsh will speak on a panel entitled "Recent Trends In The Credit Bidding of Assets and Cross-Border Issues", at the American Bankruptcy Institute's Winter Leadership Conference.
This panel will explore recent cases and trends of credit bidding in chapter 11 cases. Many lenders are now requesting up-front approval of credit bid rights in debtor-in-possession financing orders, which would curtail the bankruptcy court's ability to modify or limit credit bidding rights under Bankruptcy Code § 363(k) later on when the assets are auctioned. The panel will examine recent decisions on credit bidding and what limitations courts have applied to a secured creditor's right to credit bid in bankruptcy cases. The panel will also explore cross-border issues concerning credit bidding on groups of assets that are be owned by foreign entities, and the interplay between courts concerning the sale of these types of assets.
Panelists:
 
Rafael X. Zahralddin-Aravena Elliott Greenleaf; Wilmington,
Del.Jane Dietrich Cassels Brock & Blackwell LLP; Toronto, Canada
Michael S. Neumeister Gibson, Dunn & Crutcher LLP; Los Angeles
Kaitlin R. Walsh Mintz; New York
Speakers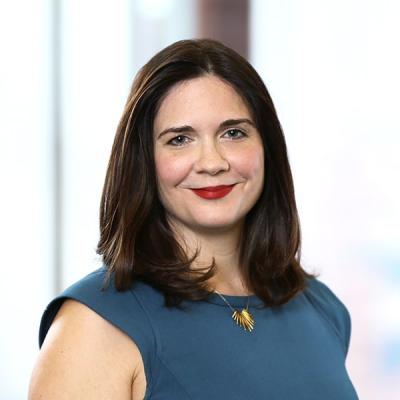 Kaitlin R. Walsh practices bankruptcy law at Mintz. Kaitlin focuses her practice on corporate restructurings and insolvencies. She represents debtors, creditors, purchasers, lenders, and other parties-in-interest in Chapter 11 reorganizations, out-of-court restructurings, and bankruptcy litigation.