Is Congress About to Reverse Another Supreme Court Decision?
Written by Martha Zackin and David Barmak
Both before and after the November 2008 Presidential and Congressional elections, legal pundits issued dire warnings that an Obama Presidency and a filibuster-proof Democratic Congress would result in a flurry of new, employee-friendly legislation.  As if to prove the pundits right, the first bill passed by Congress and signed into law by President Obama was the Lilly Ledbetter Fair Pay Act of 2009 (the "Ledbetter Act"), which overturned the 2007 Supreme Court decision of Ledbetter v. Goodyear Tire & Rubber Co., Inc.,  to provide that the statute of limitations applicable to claims of compensation discrimination is reset each and every time a paycheck issues.
The move to overturn the Supreme Court's Ledbetter decision began with Lilly Ledbetter's testimony before the Senate Committee on the Judiciary at a hearing titled "Barriers to Justice: Examining Equal Pay for Equal Work."  Now, the Senate Judiciary Committee has scheduled a hearing on "Workplace Fairness: Has the Supreme Court Been Misinterpreting Laws Designed to Protect American Workers from Discrimination?"  for Wednesday, October 7, 2009.  One of the witnesses testifying at that hearing is Jack Gross, the plaintiff in Gross v. FLB Financial Services, Inc., decided by the Supreme Court in June 2009. Almost certainly, Mr, Gross's appearance before the Committee, foretells an effort to legislatively reverse the legal principles established by the Supreme Court in his case, just as Lily Ledbetter's appearance before the Committee presaged the enactment of the Ledbetter Act.
The Gross case arose from Mr. Gross's claim under the Age Discrimination in Employment Act that his employer had taken adverse employment action against him because of his age, among other reasons.  In similar "mixed motive" cases under Title VII, a plaintiff need only show that discrimination was a "motivating factor" in the adverse employment action.  At that point, the employer can only prevail if it can prove it would have taken the same action regardless of the impermissible discriminatory motive. However, in Gross, the Supreme Court declined to apply the same standard to Mr. Gross's ADEA claims, holding that under the ADEA a plaintiff in a "mixed motive" case cannot win unless he shows that the employer would not have taken the adverse employment action "but for" the age discrimination, even if he can show that age was a "motivating factor" in taking the action.  That is a much tougher standard for plaintiff's to meet, of course. But will it survive?  If history is a guide, probably not.  
Author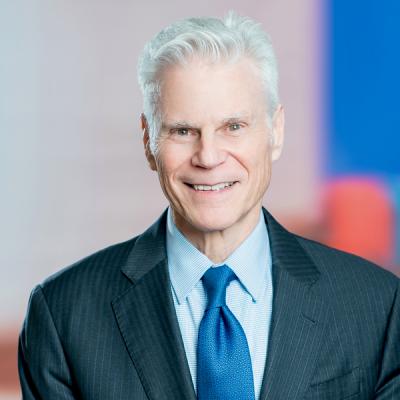 Member / Chair Emeritus, Employment, Labor & Benefits Practice
David Barmak is an experienced trial lawyer at Mintz who focuses his practice on employment law and HR issues. He litigates cases in federal and state courts and arbitrations across the country. David counsels clients on compliance and employee relations issues and risk reduction options.