Sometimes, less really is more ... and more is just too darn much!
Written by Martha Zackin
Workplace Prof blog posted an interesting commentary on a recent California case, Nazir v. United Airlines, Inc., No. A121651 (Cal. App. Ct. October 8, 2009), in which the appellate court overturned the trial court's decision granting summary judgment to the employer in a routine employment discrimination case.
Summary judgment is a means for the courts to dispose of cases truly lacking in merit, where there is no genuine issue of material fact that could justify a verdict for the party opposing the summary judgment motion.  According to the Nazir court, "many employment cases fit that description, with some counsel too often willing to file suit whenever an employee in a protected class suffers some adverse employment decision."  Critics disagree, however, claiming that many employment cases present issues of intent, and motive, and other issues not determinable on paper.  Addressing that point of view, the Nazir court stated that: "Here we confront the poster child for such criticism, in a case involving what may well be the most oppressive motion ever presented to a superior court." (emphasis added).
After the plaintiff was fired from his job with United Airlines, and after having allegedly endured years abuse based on his Pakistani heritage, he filed a routine employment discrimination lawsuit against his employer and his supervisor. In due course, Defendants filed a motion for summary judgment.  There was nothing routine about the motion, or about what happened next.
Defendants' motion sought summary adjudication of 44 issues.  The moving papers were comprised of 1056 pages, including a 196-page statement of facts and a 174-page request for judicial notice.  Plaintiff's opposition was nearly three times as long, and included a 1894-page separate statement of facts.  Defendants' reply, which included a 297-page separate statement and 325 pages of evidentiary objections, totaled 1150 pages.
In all, the trial court had before it 5415 pages of paper upon which to make its decision.  It did so, after oral argument, finding in favor of Defendants.  The plaintiff appealed.
Finding that the case presented a myriad of material facts that should be decided by a jury, the appellate court overturned the trial court's decision.  Opining that the trial court would not have found in Defendants' favor had it read the underlying papers, the court stated:
While not reading the papers cannot be condoned, it can perhaps be understood, as we hesitate to speculate how long it would take a trial court to meaningfully digest over 2200 pages of separate statements, analyze and rule on 764 objections set out in 325 pages, review it all in light of the applicable law, and then write a proper order.
The incredible volume of material here simply has no place in a system where overburdened trial courts labor long and hard. …
I have been practicing law for 20 years, nearly 14 of which were spent in-house for a large public company.  During that time, I never, ever would have allowed my outside counsel to submit a motion for summary judgment or a reply, each of which totaled more than 1000 pages, for at least two reasons.  First, I never would have authorized the extraordinary costs that must have been billed.  Second, and perhaps more importantly, the best way to show that there is no material issue of fact to be decided is to lay out the evidence concisely, make your argument, and stop.  Just stop.  If it takes thousands of pages to show that summary judgment is appropriate, somewhere in all these reams of paper there has to be at least one material issue of disputed fact.
Author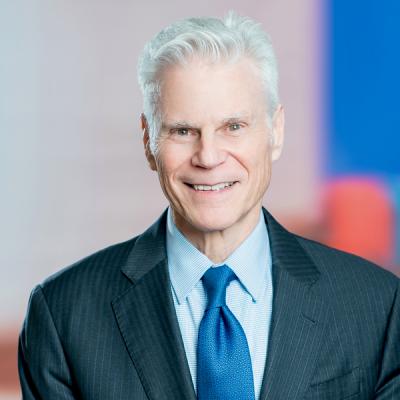 Member / Chair Emeritus, Employment, Labor & Benefits Practice
David Barmak is an experienced trial lawyer at Mintz who focuses his practice on employment law and HR issues. He litigates cases in federal and state courts and arbitrations across the country. David counsels clients on compliance and employee relations issues and risk reduction options.