Supreme Court to Hear Case re Employer's Access to Employee's Text Messages
Written by Martha.
On Monday, December 14, 2009, the United States Supreme Court announced that it will hear arguments in USA Mobility Wireless Inc. v. Quon, a case that may have a significant impact on employers' rights to monitor employees' electronic communications. The important facts of Quon may be summarized as follows:
The city of Ontario, California, issued text messaging pagers to members of its SWAT-team. Despite a clearly worded "Computer Usage, Internet and E-mail Policy" (the "Policy") that prohibited the use of city-issued equipment for personal use, and despite the fact that Jeff Quon and his fellow SWAT-team officers signed statements acknowledging that users "should have no expectation of privacy or confidentiality when using these [city-owned] resources," Quon and his co-workers used their pagers to send and receive both personal and work-related text messages.
The city's contract with its communications provider, Arch Wireless (now USA Mobility Wireless) allowed for 25,000 characters per month, per device, before overage charges were incurred. After some officers consistently exceeded the 25,000 character limit, the city obtained transcripts of the messages sent and received by the two officers with the highest usage, one of whom was Quon, ostensibly for the purpose of establishing whether the overage was attributable to business or personal use. The city found that Quon sent and received 456 personal and three work-related messages while on duty in a single month. Many of the personal messages, which included messages to his wife, his girlfriend, and a fellow officer, were sexually explicit.
Claiming that they were unaware that the city's Policy applied to their department and believed there was an informal policy whereby the officers could maintain their privacy in their text messages as long as they paid any charges incurred by excessive usage, Quon and several of his fellow officers sued USA Mobility and the city for invasion of privacy. The United States Court of Appeals for the 9th Circuit ruled in favor of Quon, finding that the review of the contents of the messages without Quon's consent was "excessively intrusive" and, therefore, constituted an invasion of privacy.
The Supreme Court will now decide whether Quon had a reasonable expectation that his messages would be kept private, in light of the city's official no-privacy Policy and the existence of an informal policy allowing limited personal use of the pager. Although the case may turn on the fact that Quon's employer is a government entity, rather than a private employer, the Court's decision may provide significant direction to private employers on how far they can go in monitoring employees' electronic communications.
Author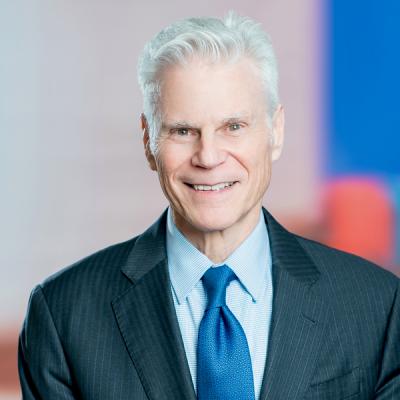 Member / Chair Emeritus, Employment, Labor & Benefits Practice
David Barmak is an experienced trial lawyer at Mintz who focuses his practice on employment law and HR issues. He litigates cases in federal and state courts and arbitrations across the country. David counsels clients on compliance and employee relations issues and risk reduction options.