"High Road Contracting Policy" Could Change How Government Contractors Compensate Their Employees
Written by Martha Zackin
According to an article posted on the DC Crawler website, the "Obama administration is considering a proposal that would heavily favor government contractors that implement policies designed by organized labor." 
Under current policy, government contracts are awarded based on an analysis of price, past performance, and the ability to meet the contract's specific requirements.  The proposal, dubbed the "High Road Contracting Policy," would give preference to labor-friendly contractors that provide its workers with wages and benefits over and above what is required under existing laws.  Specifically, a procurement preference would be given to employers that provide its workers with a "living" wage, to include, at a minimum, health insurance, employer-funded retirement plan, and paid sick days.  Contractors found to have violated labor laws would be restricted, and possibly barred, from being awarded federal contracts.
The Department of Labor would be responsible for examining the labor records of federal contractors, giving it unprecedented power and influence over the federal procurement process.
Critics contend that the proposal would introduce an arbitrary variable into the procurement process and raise the price tag on federal contracts.  Stay tuned.
---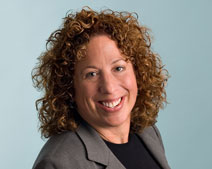 Martha J. Zackin
Bio | LinkedIn
Martha is Of Counsel in the firm's Boston office, practicing in the Employment, Labor and Benefits Section. She has more than 20 years of experience advising and representing clients on a broad range of employment law issues and in adversarial proceedings.
Author
Member / Chair Emeritus, Employment, Labor & Benefits Practice
David Barmak is an experienced trial lawyer at Mintz who focuses his practice on employment law and HR issues. He litigates cases in federal and state courts and arbitrations across the country. David counsels clients on compliance and employee relations issues and risk reduction options.