Firing of Teacher's Union Activist for Viewing Porn in Violation of School District's Computer Usage Policy Upheld in Face of First Amendment and Other Challenges
Written by Martha Zackin
67 seconds of viewing porn . . .
That's all it took to get a high school biology teacher and former teacher's union president, Robert Zellner, fired- 67 seconds of viewing porn.
Why is this news?  Because Mr. Zellner sued, claiming that he was actually terminated because of his union activities and not because he viewed porn from his school-owned computer.
The facts are not in dispute.  Mr. Zellner knew and signed off on the high school's computer use policy, which strictly prohibited "accessing, sending or displaying offensive messages, pictures or child pornography."  The policy also included a provision notifying employees that their computer usage was not private and may be monitored.  Mr. Zellner, while at school working on his school computer, disengaged the computer's "safe search" filter and then typed the word "blonde" into the Google search box.  The search produced 20 thumbnail images, all of them pornographic, with links to more images.  Mr. Zellner then clicked one of those links, entitled "more of these," which caused an additional 20 pornographic thumbnail images to be displayed.  He did not click on any specific image.  The entire search and review took 67 seconds.
About one month later, the high school district's Director of Technology viewed the log from Mr. Zellner's search. Noticing the word "blonde" in Mr. Zellner's activity log, the Director of Technology recreated Mr. Zellner's search and discovered the pornography.  After the discovery was reported to the school district's Superintendent, Mr. Zellner was called to a meeting with the Superintendent, the school district's legal counsel, and a union representative.  At that meeting, Mr. Zellner admitted to all of the facts described above, as well as to the fact that he had accessed pornography on the high school's computer multiple times before.  After a hearing before the School Board, Mr. Zellner was fired.
Mr. Zellner sued, claiming that there was a history of animosity between the union and the school district and that, because he played a central role in creating the animosity, he was actually fired because of his union activities.
The Seventh Circuit Cout of Appeals rejected Mr. Zellner's contentions out of hand in Zellner v. Herrick, No. 10-2729 (7th Cir. , April 29, 2011).  Acknowledging that Mr. Zellner's active and vocal union support constituted protected speech, it affirmed the important principle that an adverse employment action is not improper simply because protected activity preceded the action.  In the opinion's key passage, the Court held:
Zellner violated the District's Policy by viewing pornographic images on his school computer, the violation had nothing to do with his union activities, and the School Board found that this violation should result in termination. Accordingly, the district court correctly ruled that no jury could find that "but for" the plethora of Zellner's union activities and statements, the School Board would not have terminated his employment. Zellner's prima facie claim thus failed on the element of causation.
Moreover, even if Zellner had proved causation, the burden shifts to the District to show that the same decision would have been made in the absence of Zellner's union activities. See Valentino v. Village of South Chicago Heights, 575 F.3d 664, 670 (7th Cir.2009). Here, Zellner runs into the same problem—he directly and knowingly violated a School Board Policy. He admitted as much in front of the Board at his hearing and apologized for his actions. Zellner thus failed to establish proof that the Google Image search was a pretext for firing him. Without evidence that some other teacher violated the Policy in a similar way and received a milder sanction, Zellner's "but for" case rests on conjecture. Accordingly, he cannot rebut the District's legitimate, non-discriminatory reason for his termination. The judge correctly granted the District's motion for summary judgment with respect to Zellner's First Amendment claim.
Case closed.
Author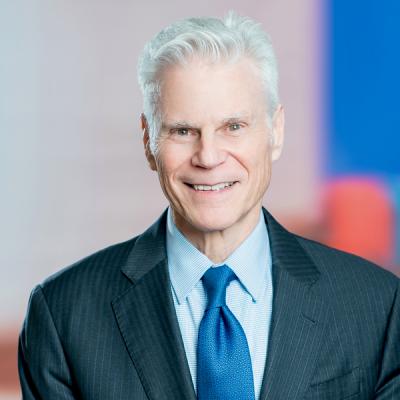 Member / Chair Emeritus, Employment, Labor & Benefits Practice
David Barmak is an experienced trial lawyer at Mintz who focuses his practice on employment law and HR issues. He litigates cases in federal and state courts and arbitrations across the country. David counsels clients on compliance and employee relations issues and risk reduction options.