EEOC Holds Public Hearing on Use of Medical Leaves of Absence as "Reasonable Accommodation"
Written by Martha Zackin
As we previously reported, the EEOC held a public meeting on June 8, 2011 to examine the use of medical leaves of absence as "reasonable accommodation" for employees' disabilities.  A total of six panelists participated in the hearing: two from the EEOC, two representing the interests of disabled workers, and two representing the interests of the business community. The written statements submitted by the invited panelists can be found here.
The meeting opened with Christopher Kuczynski, Assistant Legal Counsel for the EEOC, acknowledging that "the obligation to provide leave as a reasonable accommodation is a topic of concern and sometimes confusion on the part of employers and people with disabilities."  Mr. Kuczynski went on to describe in detail the policy positions the EEOC has taken in interpretative guidance and technical assistance publications.
Specifically, Mr. Kuczynski stated that the EEOC has, for some time, taken the position that use of accrued paid leave or additional unpaid leave may be a reasonable accommodation under the ADA.  He was careful to note, however, that the Commission has not said that uniformly applied "no fault" leave policies that call for automatic termination after a proscribed period of leave necessarily violate the ADA.   Rather, he stated, the EEOC's  position is that "where an employee needs more leave than is allowed under a 'no-fault'  leave policy because of a disability, an employer must 'modify its policy to provide the employee with the additional leave,' unless there is another effective accommodation or modifying the policy would result in undue hardship." (quoting Enforcement Guidance on Reasonable Accommodation and Undue hardship Under the Americans with Disabilities Act at Q&A 17 (rev. 2002)) .
Next up was John Hendrickson, Regional EEOC Attorney for the Chicago District.  He started with a description of two of the cases described in our blog entry of June 7, 2011, cases against Sears Roebuck & Co. ("Sears") and SUPERVALU INC., American Drug Stores LLC, and Jewel Food Stores ("Jewel-Osco"), which were resolved with consent decrees for $6,300,000 (Sears) and $3,200,000 (Jewel-Osco).  Mr. Hendrickson then described the "lessons learned" from these and other cases, as follows:
An inflexible period of disability leave, even if substantial, is not sufficient to satisfy an employer's duty of reasonable accommodation.
The appropriate length of leave under the ADA requires an individualized analysis—even when the employer has a generous fixed leave policy.
Separating leave administration—like the administration of worker's compensation benefits or disability benefits—from ADA administration is risky for employers.
Clear lines of communication regarding reasonable accommodations are critical not only with employees on leave but also with their health care providers, supervisors and managers.
The Commission "occupies a unique role in litigating these cases," meaning that it intends to keep litigating cases involving leaves of absence as reasonable accommodation under the ADA.
Not surprisingly, the witnesses testifying on behalf of disabled workers and business interests offered markedly different views on the scope of the "problem" and possible solutions.  The two sides even disagreed on whether reliable, consistent attendance should be considered an essential function of most jobs (most courts that have examined the issue have concluded that yes, indeed, reliable and consistent attendance is an essential function).  Both agreed, however, that the current regulations and EEOC guidance are confusing and difficult to administer. Time will tell whether the EEOC takes that criticism to heart and develops new regulations and guidance on this issue. In the meantime, the statements of the two EEOC witnesses provide the best summary available as to the EEOC's view with respect to an employer's duty to provide leave as a reasonable accommodation under the ADA.
We will be following and reporting further developments as they occur.
Author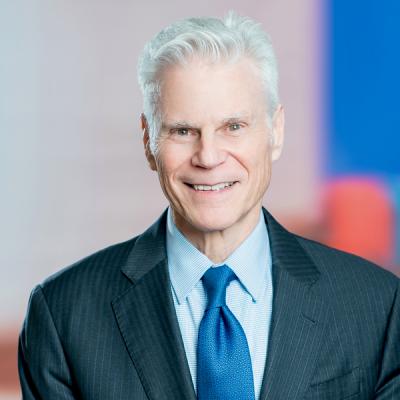 Member / Chair Emeritus, Employment, Labor & Benefits Practice
David Barmak is an experienced trial lawyer at Mintz who focuses his practice on employment law and HR issues. He litigates cases in federal and state courts and arbitrations across the country. David counsels clients on compliance and employee relations issues and risk reduction options.