What's Happening with Patents at the USPTO? Chief of Staff Byrnes has Answers!
On September 16, 2014, United States Patent and Trademark Office Chief of Staff Andrew Byrnes presented to the Boston Patent Law Association an update on new quality initiatives and the implementation of White House patent policies.  Mr. Byrne outlined high-level policy objectives and how they are supported by the USPTO, remarking that support of such policies are more important than ever as intellectual property now permeates all phase of law and life.  Mr. Byrnes stated that the USPTO is dedicated to ensuring that its Constitutional duty of promoting the arts and sciences is met, intellectual property law is balanced and fair, and that it keeps pace with our evolving world. 
He went on to say that the backlog for unexamined pending patent applications is down 20% since 2009, even with over 600,000 applications filed in fiscal year 2014.  He also mentioned that the backlog of Request for Continued Examination (RCE) applications is also down.  The average pendency of an application until the USPTO issues a first action is 19 months, but the goal is to reduce that time period to 12 months.  The average pendency of an application until issuance is 28 months and the goal is to reduce that time period to 21 months by 2018.  Mr. Byrnes said that faster examination will spur economic growth and job creation by allowing inventors to put inventions to use sooner.
Mr. Byrnes reported that the USPTO has successfully implemented every aspect of the America Invents Act, meeting the appropriate deadlines.  He then explained that the AIA was designed to correct imbalances in the system, foster innovation and grow the economy without the distraction of expensive patent litigation.  To further these goals, Mr. Byrnes cited several steps that the USPTO is taking to optimize the quality of patents including providing additional patent law training for Examiners (including trainings on 35 USC 112(f)), expanding technical training for Examiners by inviting experts in various industries to present lectures to Examiners, and allowing third party submissions.  Also, efforts have been made to update IT systems at the USPTO to increase speed and quality of work at the USPTO, expand the ability to share prior art with Examiners around the world, and provide a cooperative patent class system to improve prior art searches.
Mr. Byrnes also touched upon the Glossary Pilot Program that is directed toward clarifying the scope of software claims and ensuring that the USPTO examination provides for the highest quality software patents possible.
Finally, Mr. Byrnes stated that it is important for patent practitioners to keep in mind that the IP law system must be fair and balanced and foster innovation.  Citing the recent Supreme Court decisions in Myriad and Alice, Mr. Byrnes went on to call for continued engagement by the bar at what he sees as a critical time for patent law.
Author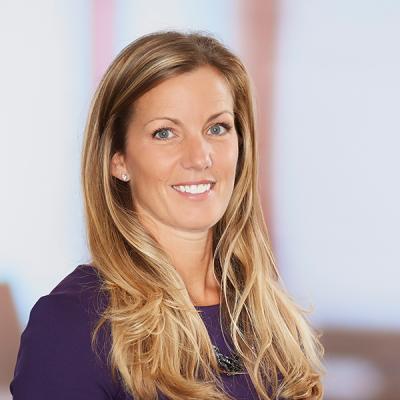 Lisa Adams is an intellectual property attorney at Mintz who advises clients on a wide range of IP matters, including patent portfolio development, clearance to market analyses, acquisitions, diligence, and post-grant proceedings at the US Patent and Trademark Office.