September Health Care Qui Tam Update
Mintz Levin's Health Care Enforcement Defense Group recently published another installment of its Health Care Qui Tam Update.  The September Update surveys 39 health-related False Claims Act ("FCA") qui tam cases that were recently unsealed, discusses the trends in those cases, and spotlights three of them.
Within the 39 cases reviewed, the Update highlights several observations about their procedural posture:
The government elected to intervene in full in five cases, partially intervened in one case, and declined to intervene in 21 cases (the government's decision on whether to intervene is still pending in two cases and cannot be determined from the docket in seven cases).
Relators voluntarily dismissed seven cases.
Five of the cases have settled.
21 of the cases alleged state and federal claims, one of which also asserted claims under the municipal false claims acts of Chicago and New York City.
The Update also discusses the subject matter of the claims and several observed trends:
Eight cases included claims for retaliation.
A number of cases involved claims that the defendants billed for products or services that were not actually provided, engaged in upcoding, or billed for services of non-physician providers under physicians' names.
One case alleged the use of unqualified and unlicensed personnel to serve as x-ray technicians, allegedly in knowing violation of the conditions applicable to payment for claims submitted by x-ray technicians.
In a few cases, the government declined to intervene and the relator sought to dismiss the allegations voluntarily. In one case, the relator asked the court to maintain the seal, but the court unsealed the complaint anyway.
This month's cases include yet another case brought by serial relator Fox, Rx, parent company of Fox Insurance, Inc., both of which were in the business of sponsoring Medicare Part D prescription drug plans. Now, both seem to be engaged primarily in bringing qui tam actions. (Previous Fox, Rx qui tam actions were discussed in the November 2013, October 2014 and March 2015 Updates). Fox allegedly conducted an internal audit of its claims and determined that AccessHealth, a pharmacy service provider, had purportedly dispensed hundreds of thousands of Schedule II controlled substances without prescriptions.
Another case, which the relator voluntarily dismissed with the government's agreement, alleged false certifications of compliance with conditions for the receipt of payment from the Medicare Shared Savings Program through participation in an Accountable Care Organization.
The relators in many of the cases were former employees, although some relators came from defendants' competitors or service providers.
More information is available in this month's Health Care Qui Tam Update.  To receive the Qui Tam Update by email, subscribe here.
Author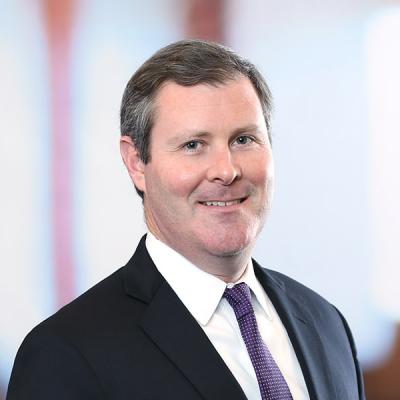 Member / Co-Chair, Health Care Enforcement Defense Practice
Brian P. Dunphy is a member of the Health Care Enforcement & Investigations Group at Mintz. He defends clients facing government investigations and whistleblower complaints regarding alleged violations of the federal False Claims Act. Brian also handles commercial health care litigation.