Members of Ophthalmologist Group Charged with Illegal Boycott of Health Plan
An ophthalmologist cooperative in Puerto Rico settled charges with the Federal Trade Commission ("FTC") last week that it orchestrated an illegal boycott of a health plan.[1] The FTC alleged that the cooperative urged its members to refuse to sign an agreement with the health plan that would have passed through lower Medicare reimbursements to the ophthalmologists in the network. This settlement serves as an important reminder of the risks of concerted action among competitors, even when facilitated or encouraged by an otherwise lawful trade association or membership organization. Furthermore, this case is another example of so called "hot" documents being used by the federal enforcement agencies to build their case.
Background Facts
MCS Advantage, Inc. ("MCS") is a health plan that provides healthcare services under its Medicare Advantage plans pursuant to a contract with Medicare. Under the contract, Medicare pays MCS a premium and MCS arranges and pays for healthcare services for its enrollees. In 2014, Medicare reduced the premiums it pays, causing MCS to seek lower costs. At the time, MCS's network included approximately 200 ophthalmologists that MCS contracted with in Puerto Rico. MCS hired Eye Management, a network administrator, to create and manage a new network of ophthalmologists in Puerto Rico in order to lower costs and better manage care.
Cooperativa de Médico Oftalmólogos de Puerto Rico ("OFTACOOP") is a healthcare cooperative composed of approximately 100 member ophthalmologists in Puerto Rico. In an effort to create the new network for MCS, Eye Management sent proposed contracts to OFTCOOP members and other ophthalmologists with rates that were, on average, 10% lower than the ophthalmologists' current contracts.
Alleged Anticompetitive Behavior
The FTC alleged that, in response to the proposed contracts, OFTACOOP convened a meeting of its members and non-member ophthalmologists. At that meeting, according to the FTC, the ophthalmologists agreed to not sign the new contracts in order to prevent the creation of the new network. The FTC's complaint quoted an email sent from OFTACOOP to member and non-member ophthalmologists with the subject line "DO NOT SIGN THE MCS/EYE MANAGEMENT CONTRACT." The FTC's complaint further quoted the email as stating "ALL NEED TO BE UNITED TO STOP THE TRAMPLING FROM THE MEDICAL PLANS." One of the recipients of the email was Eye Management's medical director. At a subsequent meeting convened by OFTACOOP, the FTC alleged that the group's president told attendees to make their own decisions, but did not inform them that a collective refusal to deal violates the antitrust laws. In the end, very few ophthalmologists joined the Eye Management network—too few for the network to be of adequate size under the requirements of Medicare Advantage. Furthermore, the FTC asserted that more than half of the 200 ophthalmologist who had been under contract with MCS cancelled their contracts in 2014. As a result, according to the FTC, MCS abandoned its plan to reduce rates.
The FTC also alleged that OFTACOOP's behavior was not reasonably related to achieving any efficiency enhancing integration that may have made its actions permissible. The FTC alleged anticompetitive effects as a consequence of OFTACOOP's actions, including unreasonably restrained price and other competition, and increased cost of ophthalmology services.
Proposed Consent Order
Under the proposed settlement, OFTACOOP is prohibited from entering into or facilitating agreements between ophthalmologists who (i) refuse to deal or threaten to refuse to deal with any payor, or (ii) do not deal individually with payors. OFTACOOP is further prohibited from information exchanges that facilitate the prohibited conduct.
The settlement is subject to a 30 day public comment period, after which time the FTC will decide whether to make the proposed consent order final.

Endnotes
1  In the Matter of Cooperative de Cooperativa de Médico Oftalmólogos de Puerto Rico, FTC File No. 1410194 (Jan. 19, 2017).
Authors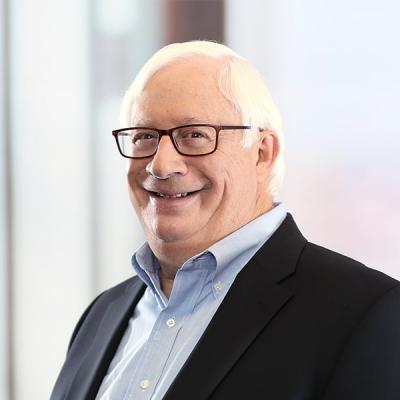 Member / Co-chair, Antitrust Practice
Bruce D. Sokler is a Mintz antitrust attorney. His antitrust experience includes litigation, class actions, government merger reviews and investigations, and cartel-related issues. Bruce focuses on the health care, communications, and retail industries, from start-ups to Fortune 100 companies.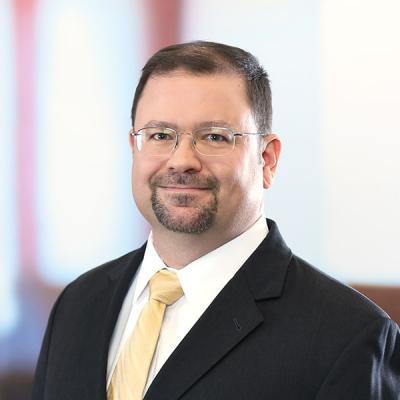 Robert G. Kidwell is a Mintz attorney who counsels clients on business strategies, regulatory matters, policymaking and lobbying, compliance issues, privacy, and litigation. He defends clients in class action and competitor litigation, and guides transactions through merger reviews.
Farrah Short is a Mintz Special Counsel who advises clients on antitrust and competition law, including merger review, competitor collaborations, government investigations, and private class action litigation. She specializes in counseling clients through the Hart-Scott-Rodino merger review process.