Reminder – Truthful Advertising Is Not Optional
We blog frequently about new regulatory developments coming from CPSC or FDA and about enforcement actions brought by those federal agencies as well as state counterparts and private plaintiffs. But we don't very often discuss actions involving the Federal Trade Commission (FTC) and its enforcement of the FTC Act's broad prohibition on unfair or deceptive acts or practices, which incorporates false advertising for consumer products such as food, cosmetics, OTC drugs, medical devices, and goods overseen by the CPSC.  We thought it was worth a quick reminder that this area can be fraught with booby traps for the uninitiated advertiser.
The FTC Act is the primary federal law enforcement tool for preventing false advertising that has the capacity to deceive consumers. Importantly an ad can be considered to be false when it is "misleading in a material respect" whether that misleading nature derives from an actual representation or a material omission.  And of course, the analysis takes into consideration the net impression of the ad as a whole.  The FTC has decades of enforcement actions and case law that can instruct new companies and advertisers about what the agency considers to be misleading or false, along with many helpful guidance documents on specific types of advertising techniques.
For example, the Guides Concerning the Use of Endorsements and Testimonials in Advertising explain how appropriate disclosures should be made to ensure that the public knows an endorser has been paid by the company whose product she is endorsing (among other issues); the long-standing FTC Policy Statement on Advertising Substantiation lays out the various factors to be considered when determining whether an advertiser has a reasonable basis and adequate support for an advertising claim; and late last year the agency released its first Enforcement Policy Statement on Deceptively Formatting Advertisements covering issues related to so-called "native" advertising.  The upshot is that there are multiple ways a given advertisement can potentially cross the line from compliance into a violation of the FTC's interpretations of what constitutes a false advertisement.  Companies need to be constantly vigilant in this area and ensure that they have robust advertising review and approval procedures in place.
The FTC is not a sleeping bear, either – it is an active policer of false advertising in all types of consumer product industries.  Since just the beginning of 2016, we have seen announcements from the agency about the following false or misleading ad campaigns:
And it is not even the middle of February (plus there are other cops on the false advertising beat, like consumers and competitors that can file lawsuits or complaints with the BBB's National Advertising Division).  Advertisers beware!
Author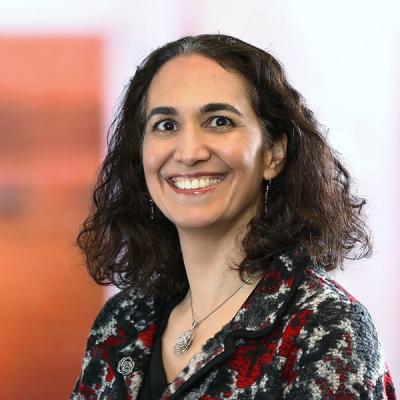 Joanne counsels global clients on the regulatory and distribution-related implications when bringing a new FDA-regulated product to market and how to ensure continued compliance after a product is commercialized.