CMS Releases 2017 Advance Notice and Draft Call Letter
Last week, the Centers for Medicare & Medicaid Services (CMS) released its 2017 Advance Rate Notice and draft Call Letter ("2017 Draft Call Letter") for the Medicare Advantage ("MA") and Part D programs. With the final 2017 Call Letter to be released April 4, 2015, CMS is providing interested stakeholders until this Friday, March 4th to provide comments.
The 2017 Call Letter proposes a variety of updates to the program, many that are designed to improve the accuracy of payments to plans serving beneficiaries dually eligible for Medicare and Medicaid ("dual eligibles").  Of note, CMS proposes updates to the risk adjustment model used to calculate payments to MA plans and to the Star Rating system used to evaluate plan performance.  CMS stated that these proposed changes reflect the public comments received when it shared research findings on the accuracy of the CMS-HCC model for paying dual eligible beneficiaries and the impact of socioeconomic factors on the Star Ratings and solicited input.  A few of the interesting 2017 proposals include:
2017 Advance Notice/Payment Changes
Net Payment Increase: Of particular note, and a fact that industry stakeholders seem focused on, is the overall increase in net payments to MA plans and Part D plan sponsors. CMS predicts that the Advance Notice policy changes to improve payment accuracy will increase plan revenue by 1.35%. Additionally, CMS predicts that total plan revenue could increase by as much as 3.55% when combined with the annual expected growth in risk scores.
Updated Risk Adjustment Model:  CMS is proposing to implement an updated CMS-HCC model for Part C payments for aged/disabled beneficiaries to better account for the cost of serving dual eligibles. The proposed model would separate the community segment into six subgroups: non-dual aged, non-dual disabled, full benefit dual aged, full benefit dual disabled, partial benefit dual aged, and partial benefit dual disabled. CMS previewed this model in fall 2015 and solicited comments. Although CMS addresses several questions and comments, CMS notes that it is developing technical specifications for implementing the proposed model and plans to release it after the CY 2017 Rate Announcement has been published.
Update of the RxHCC Model for Part D: For 2017, CMS proposes to implement an updated version of the RxHCC risk adjustment model used to adjust direct subsidy payments for Part D benefits offered by stand-alone Prescription Drug Plans ("PDPs") and Medicare Advantage-Prescription Drug Plans ("MA-PDs"). Some of CMS' proposals are spurred by the influx of high cost medications, particularly those used to treat Hepatitis C.
Waiver of Bid Requirements for MA Employer Group Waiver Plans ("EGWPs"): CMS is proposing to waive the bid requirements for MA EGWPs and develop a new payment methodology. If finalized, EGWPs would no longer submit bids, but rather, CMS would use non-EGWP plan bids to establish Part C county-level payment amounts for EGWPs. Without the bids, MA EGWPs would no longer be able to distinguish between the amounts they are paid for basic benefits versus rebates, and as a result CMS is also proposing to waive the requirement for MA EGWPs to allocate rebate dollars to a specific purpose.  CMS also proposes to not allow MA EGWPs to buy down Part B premiums for their enrollees. These changes would align Part C payments for EGWPs with CMS's policy towards Part D payments.
Also of interest, CMS proposes to continue to use a blend of encounter-data and Risk Adjustment Processing System ("RAPS") based risk scores. CMS characterizes this blending of risk scores as a reasonable progression towards ultimately relying exclusively on encounter data for plan-submitted diagnosis information.
2017 Draft Call Letter
Star Ratings: MA organizations and PDP sponsors have voiced concern that the enrollment of a high percentage of dual eligible enrollees and/or enrollees who receive a low income subsidy ("LIS") limit their plans' ability to achieve high MA or Part D Star Ratings. In response to these concerns, CMS is proposing to implement an interim analytical adjustment for a subset of Star Rating measures that is meant to adjust for plans serving dually eligible enrollees and/or enrollees receiving the low income subsidy, as well as enrollees with disabilities.  CMS is also considering the addition of new measures for the Star Ratings in 2018, including measures related to care coordination, depression, appropriate pain management, opioid use, and antipsychotic use in persons with dementia. In response to stakeholder concern, CMS is also monitoring the impact to Star Ratings from certain Medicaid Innovation Model Tests, including the Medicare Advantage Value-Based Insurance Design ("MA-VBID") test, which we have previously discussed.
Opioid Use: Continuing its work to address the growing opioid epidemic,CMS proposes a number of updates aimed at curbing over-utilization of opioids.  Specifically, CMS proposes expectations for Part D plans to implement edits to prevent opioid overutilization at point of sale.  At the same time, CMS reminds plan sponsors that beneficiaries should not be subject to unnecessary hurdles and states that it will not approve Part D formulary or plan benefit designs that hinder access to medication assisted treatment ("MAT"), either through overly restrictive utilization management strategies or high cost-sharing.
Comments regarding the proposed changes can be submitted via email to: [email protected].
Authors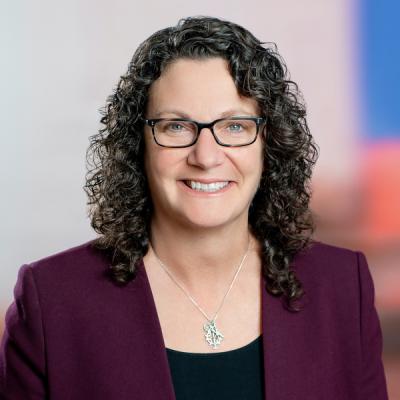 Member / Managing Member, DC Office; Chair, Health Law, Communications, Antitrust & ML Strategies Division
Susan advises health care industry clients and private equity firms in complex and high stakes transactions. She focuses on challenges facing managed care organizations, specialty pharmacies, and pharmacy benefit managers.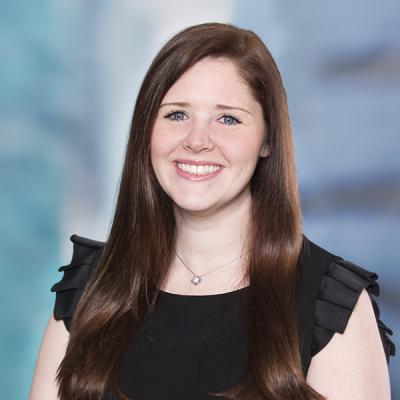 Bridgette A. Keller is a Mintz attorney who applies her experience in health system administration and ethics in health care to her health law practice. She advises health care providers, ACOs, health plans, PBMs, and laboratories on regulatory, fraud and abuse, and business planning matters.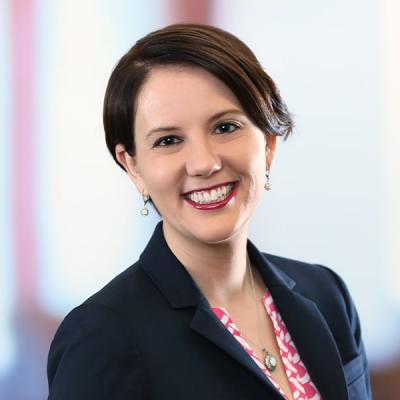 Lauren M. Moldawer is an attorney who advises pharmacies, PBMs, managed care organizations, and other payors for Mintz. She provides guidance on transactional, regulatory, and fraud and abuse matters. Lauren draws upon her experience working for the Federal Coordinated Health Care Office.