Jury Acquits Former Pharma Exec in One of the First Post-Yates Memo Health Care Fraud Prosecutions
Like many before it, this year has been one to watch in government health care fraud enforcement efforts. In September 2015, the Department of Justice (DOJ) released the "Yates Memo," which reaffirmed the government's commitment to investigating and prosecuting culpable individuals in cases involving suspected corporate fraud.  We discussed and analyzed the Yates Memo in greater depth in two September 2015 blog posts (click here and here) and in our Health Care Enforcement Defense Group's 2015 Year in Review.
While the Yates Memo was not specific to health care companies, the health care industry was anxious to see how the government's strong re-commitment to holding individuals accountable for corporate wrongdoing would play out given its aggressive pursuit of health care fraudsters.  Perhaps the best known test case came when the government announced in October 2015 that it had arrested W. Carl Reichel, the former president of Warner Chilcott, a subsidiary of a pharmaceutical manufacturer. Reichel was indicted and charged with a single count of conspiring to pay kickbacks to physicians in violation of the Anti-Kickback Statute (AKS).
The DOJ announced the Reichel indictment on the same day that it released a statement reporting that the company had agreed to plead guilty to a felony charge of health care fraud.  This plea agreement was part of a global settlement under which Warner Chilcott would pay $125 million to resolve criminal and civil liability arising from certain marketing activities.  The government held up Reichel's personal indictment as an example of its commitment to not only holding companies accountable, but also "identif[ying] and charg[ing] corporate officials responsible for the fraud."
The government's case did not go as anticipated and last week, given that a federal jury acquitted Reichel.  Without some insight from the jury as to what led to its verdict, we do not know its reasoning, but a close reading of the court's instructions to the jury suggests that the government might be facing an uphill battle with juries in its quest to implement the Yates Memo.
As a company, Warner Chilcott was accused of a variety of misconduct, including making unsupported claims about the superiority of some of its drugs, submitting bogus prior authorization requests to Medicare Part D plan sponsors that were designed to avoid formulary restrictions, and holding sham medical education events designed to cover up the fact that the company was giving kickbacks in the form of money and expensive freebies to physicians who ordered Warner Chilcott's drugs.  The charges against Reichel stemmed from this last allegation.
On October 28, 2015, a grand jury in the U.S. District Court for the District of Massachusetts returned an indictment charging Reichel with a single count of conspiring to pay kickbacks to physicians to induce them to order Warner Chilcott drugs.  The alleged kickbacks were in the form of free dinners, "speaker fees" paid for speeches never given, and free food and drinks for physicians' staff members who filled out prior authorizations for the company's drugs.  The indictment further alleged that Reichel, as the President of Warner Chilcott's pharmaceuticals division, along with other senior executives, gave sales representatives nearly unlimited expense accounts to take physicians and their spouses out for bi-weekly "medical education programs," which were in fact just free, expensive dinners with no educational component.  Physicians who were especially high orderers were paid speaker fees of $600-$1,200 to speak at these medical educational programs, but, in reality, did not give any clinical lectures.
In return for these dinners and speaking fees, Reichel was alleged to have instructed sales representatives to follow up with the physicians who attended the dinners and ensure that they ordered a sufficient number of Warner Chilcott drugs.  Physicians who did not do so were no longer invited to dinners or were terminated as "speakers" until their prescribing habits changed.
For months, the health care industry watched as Reichel battled with DOJ attorneys to gain additional information regarding the facts on which his indictment was based (e.g., the names of his alleged co-conspirators), requested information about plea agreements with potential witnesses against him, attempted to limit the evidence that would be used against him, and challenged the government's proposed jury instructions as being too vague on the scienter required to prove an AKS violation.  On May 23, 2016, the case went to trial and on June 17, 2016 - after two days of deliberations - the jury acquitted Reichel.
During the trial, the government presented evidence that under Reichel's oversight, Warner Chilcott paid for 200,000 dinner tabs, provided clients with $100 steaks and sailing trips to Rhode Island, and paid $25 million in speaker fees.  To make its case, the government relied upon testimony from members of Warner Chilcott's sales staff, some of whom had entered into plea agreements with the government, expecting lesser sentences in exchange for their testimony against Reichel.  Reichel, in turn, argued that the only quid pro quo at issue was the government's deals with these witnesses, whom his lawyers characterized as admitted felons who ignored company policies.
In pre-trial motions, Reichel argued against a jury instruction (related to the AKS element of "inducement") that the jury could find that his conduct was illegal if any purpose of the dinners or speaking fees given to doctors at Warner Chilcott events was to obtain prescriptions of company products.  Instead, Reichel urged the Court to instruct jurors that in order to convict they had to find that "an improper purpose" was the primary reason for the dinners and payments to physicians.  On this issue, the Court ultimately instructed jurors that
[i]n order to be a relevant inducement the remuneration must involve an intent to execute a quid pro quo transaction.  A defendant cannot be convicted of violating the [AKS] merely because he sought to cultivate a business relationship or create a reservoir of goodwill that might ultimately affect one or more purchase or order decisions.  If the remuneration is only for a purpose other than seeking to effect a quid pro quo transaction of payments of remuneration for order or purchase of drugs, it is not within the scope of the [AKS].  However, a defendant may act with a mixture of motives and the Government's burden is to prove that part of the remuneration is intended to compensate for past orders and/or induce future orders; but it is not required to prove that such compensation was the only reason for the remuneration.
The Court also told jurors that "good faith" was a complete defense to allegations that a defendant acted "knowingly" and "willfully" in violation of the AKS.  In other words, if the jury decided that at all relevant times Reichel acted in good faith and held an honest belief that his actions were proper and not in furtherance of some illegal venture, it was the jury's duty to acquit him.
Based on its verdict, it seems that the jurors may not have been convinced that the dinners and other payments to physicians and their staff were sufficiently tied to past or future prescriptions to constitute an AKS violation.  Clearly the government did not meet its burden to prove that Reichel knew that his conduct was illegal.  Whatever the reason, the Reichel acquittal may be an early sign that despite the government's renewed commitment to prosecuting individuals, juries may be setting a higher bar for holding individuals responsible for corporate wrongdoing.
Authors
Samantha advises clients on regulatory and enforcement matters. She has deep experience handling violations of the federal ant-kickback statute and FCA investigations for clinical laboratories and hospitals.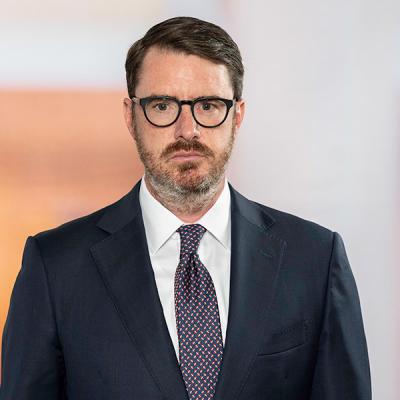 Member / Co-chair, White Collar Defense and Government Investigations Practice
Eóin P. Beirne is a white collar defense lawyer at Mintz. He guides clients from a wide range of industries through investigations and enforcement proceedings and represents them in state and federal courts. Eóin handles matters related to health care fraud, public corruption, and insider trading.