Second Circuit: Aluminum End Users Lack Antitrust Standing; Price Manipulation Claims Against Traders and Warehouses Foiled
Last week, in In re Aluminum Warehousing Antitrust Litigation, the US Court of Appeals for the Second Circuit ("Second Circuit") rejected a claim by certain downstream end-users of aluminum that their price manipulation antitrust suit should be allowed to proceed. The Second Circuit affirmed the district court's dismissal because plaintiffs did not suffer an antitrust injury, and therefore, did not have antitrust standing to pursue their claims concerning a conspiracy to price fix. The crux of the Second Circuit's ruling is as follows: the aluminum end-users were not market participants (e.g., a competitor or customer of defendants) and they did not meet the narrow exception to the market participant requirement for parties whose injuries are "inextricably intertwined" with the injuries of market participants. 
Factual Background
In 2013, three groups of plaintiffs alleged that certain traders and their warehouse affiliates conspired to artificially increase the cost of aluminum storage for aluminum traded in the derivatives market. The three groups of plaintiffs included: (1) "Purchaser" plaintiffs, who purchased aluminum directly from producers; (2) "Commercials" who purchased semi-fabricated aluminum in order to manufacture aluminum products; and (3) "Consumers" who purchased finished products made from aluminum. Because the storage of aluminum is factored into the market price of aluminum, "Purchasers" alleged that they paid an inflated cost for aluminum as a result of the price manipulation, which was then passed downstream to the "Commercials" and onto the "Consumers" purchasers. Commercial and Consumer purchasers sought injunctive relief under federal antitrust law and damages under various state laws.   
Second Circuit Analysis
On August 9, 2016, the Second Circuit issued a decision affirming the district court's dismissal and denial of leave to amend for both the Commercial and Consumer plaintiffs. The Second Circuit held that these plaintiff groups had not suffered an antirust injury—a threshold requirement for antitrust standing. In order to have suffered an antitrust injury, the plaintiff must typically be a participant in the market in which the defendant operates. 
However, the Commercial and Consumer plaintiffs did not claim to be the typical market participant. For example, they did not allege to have stored aluminum in the defendants' warehouses or trade aluminum futures contracts with defendants. Rather, plaintiffs relied on the Supreme Court's decision in Blue Shield of Virginia v. McCready, in which the Court "carved a narrow exception to the market participant requirement for parties whose injuries are 'inextricably intertwined' with the injuries of market participants." In some atypical cases, defendants will be alleged to have targeted a market other than their own to further their unlawful objectives. In those cases, if the defendants injure the plaintiff "as a necessary step in effecting the ends of the alleged conspiracy," then the McCready exception may apply.   
Here, plaintiffs argued that they suffered an antitrust injury because "their role in creating demand for physical aluminum makes them 'inextricably intertwined' with the conspiracy."
The Second Circuit rejected plaintiffs' assertion. The Court concluded that any injury allegedly suffered by Commercial and Consumer plaintiffs "was suffered down the distribution chain of a separate market, and was a purely incidental byproduct of the alleged scheme" and did not, therefore, fall under the McCready rule. According to the Court, "whatever injury Consumers and Commercials suffered, it was not 'inextricably intertwined' with whatever injury the defendants allegedly intended to inflict…the purported injuries…were not 'the very means' by which the defendants achieved that illegal end." Simply put, the alleged conspirators did not corrupt a separate market to achieve their illegal ends and McCready did not apply.
Finally, the Court affirmed the trial court's dismissal of plaintiffs' claims under various state consumer protection and unfair trade practice laws as those allegations were found to be conclusory.
Conclusion
These two groups of plaintiffs were not participants in defendants' markets, nor did they participate in a market that defendants tried to corrupt to achieve their unlawful objectives. As a result, the Second Circuit held that plaintiffs did not suffer an antitrust injury whereby they could seek redress under the federal antitrust laws. Their alleged injuries were merely incidental.
Notably, the claims of Purchaser plaintiffs will proceed (and were not subject of the appeal). The Second Circuit noted that the trial court concluded that Purchaser plaintiffs—who purchased aluminum directly from producers—had demonstrated antitrust standing not because they were participants in any of the defendants' markets, but rather because their purchases of aluminum are "inextricably intertwined" with the competitive landscape in which defendants' alleged scheme ultimately played out.
Authors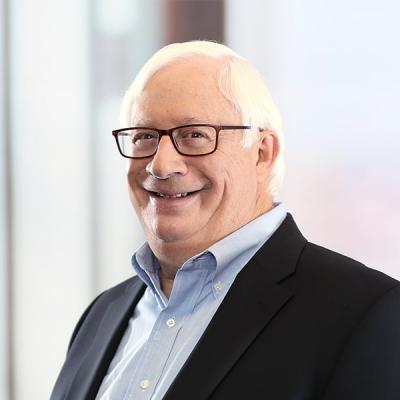 Member / Co-chair, Antitrust Practice
Bruce D. Sokler is a Mintz antitrust attorney. His antitrust experience includes litigation, class actions, government merger reviews and investigations, and cartel-related issues. Bruce focuses on the health care, communications, and retail industries, from start-ups to Fortune 100 companies.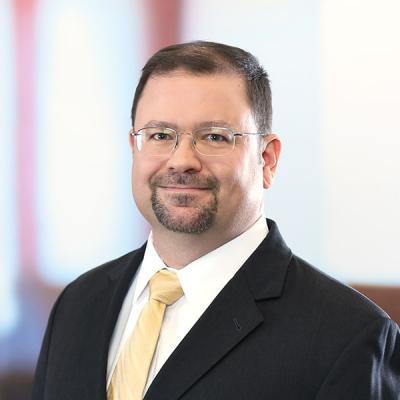 Robert G. Kidwell is a Mintz attorney who counsels clients on business strategies, regulatory matters, policymaking and lobbying, compliance issues, privacy, and litigation. He defends clients in class action and competitor litigation, and guides transactions through merger reviews. Lydia Turnier