Second Circuit: "C" is for Comity; Price Fixing Judgment Against Chinese Vitamin C Sellers Reversed
Last week, in In re Vitamin C Antitrust Litigation, the US Court of Appeals for the Second Circuit ("Second Circuit") vacated a $147 million jury award against Chinese vitamin C sellers Hebei Welcome Pharmaceutical Co. and North China Pharmaceutical Group Corp. ("Defendants") for price fixing and supply manipulation, ordinarily violations of US antitrust laws. Not only did the Second Circuit vacate the trial court's judgment in favor of Plaintiffs, it also ordered the Complaint be dismissed with prejudice under international comity principles.
According to the Second Circuit, because Chinese law required Defendants to set prices and reduce quantities of vitamin C sold abroad, and complying with both Chinese law and US antitrust laws presented a "true conflict" as defined by the U.S. Supreme Court in its Hartford Fire decision, international comity principles trumped domestic competition laws.
Factual Background
In 2005, US-based purchasers of vitamin C alleged that Defendants, Chinese vitamin C manufacturers and sellers, along with various other entities, formed a cartel to fix the price and control the supply of vitamin C exported to the US and elsewhere. Rather than deny the allegations, as would be typical in such a case, Defendants moved to dismiss the Complaint on the basis that they acted pursuant to Chinese law regarding vitamin C export pricing. Perhaps most notably, in a historic first, the Chinese Government filed an amicus brief in a US court, to provide evidence of how the Chinese vitamin C industry is regulated by various Government-backed entities, which supported Defendants' position. The Chinese Ministry provided evidence of two Government-backed efforts by China's "Chamber of Commerce of Medicines & Health Products Importers & Exporters" ("Chinese Chamber") to regulate the vitamin C industry through the (1) creation of a committee to address "intense competition and challenges from the international vitamin C market;" and (2) implementation of a "price verification and chop" policy. Through these actions, the Chinese Government explained to the district court that it compelled licensed members of the committee to set and coordinate vitamin C prices and export volumes.
Despite the Chinese Government's position, the district court denied the vitamin companies' motion for summary judgment after the court declined to defer to the Chinese Government's interpretation of Chinese law and concluded that Chinese law did not compel Defendants' conduct in violation of domestic antitrust laws. After a merits trial, a jury found Defendants liable for violating the Sherman Act and Plaintiffs were awarded $147 million in damages plus injunctive relief. 
Second Circuit Analysis
On appeal, the Second Circuit addressed whether principles of international comity required the district court to dismiss the Complaint, and concluded that they did. In doing so, the Second Circuit not only relied upon the Supreme Court's Hartford Fire precedent, in which the Court based its jurisdictional analysis on whether a "true conflict" between domestic and foreign law existed (i.e., compliance with the laws of both countries must be impossible), but also relied upon other factors in balancing the multiple, and frequently unique, interests involved in deciding whether exercising jurisdiction is proper.
The Second Circuit reached two main conclusions after extrapolating on such international comity principles: first, that when, as here, a foreign government provides an official statement explicating its own laws, the district court should extend "adequate deference" to such proffers received from the foreign government and not exercise jurisdiction over the case. And second, given that the official Chinese statements should be credited and accorded such deference, the district court erred by concluding that Chinese law did not require Defendant to violate US antitrust law—it did as a "true conflict" existed between the two bodies of law.
Simply put, the Second Circuit concluded that China's interests outweighed whatever antitrust enforcement interests the United States had in this case, and that American courts should recognize those Chinese interests. The court also took judicial notice of the official Chinese Foreign Ministry expressions of concern to the US State Department regarding the outcome of this case.
Conclusion
It is unclear whether this case leads other foreign countries to protect the conduct of their domestic industries in this manner. Well over one hundred countries now have market-based competition regimes that nearly universally condemn price fixing. Even China has adopted a competition regime in recent years, although there have been controversies about how even-handed its application of those laws have been.
Thus, it remains to be seen how often foreign countries will follow China's lead and insert themselves into the US judicial process in support of their country's nationals, whether individuals or corporate entities, when complex regulatory issues arise involving potential conflicts of law, whether in antitrust or otherwise. The Second Circuit noted that if the Chinese Government had not appeared in the underlying litigation, the district court's treatment of evidence before it in analyzing what Chinese law required with respect to the vitamin C industry would have been "entirely appropriate." Importantly, however, the Second Circuit hinted that it may be inappropriate to extend such deference to a foreign country's interpretation of its own laws "to the extent there is no documentary evidence or reference of law proffered in support" of that interpretation. Foreign governments will want to pay careful attention to that message should they decide to intervene in future cases. 
Authors
Member / Co-chair, Antitrust Practice
Bruce D. Sokler is a Mintz antitrust attorney. His antitrust experience includes litigation, class actions, government merger reviews and investigations, and cartel-related issues. Bruce focuses on the health care, communications, and retail industries, from start-ups to Fortune 100 companies.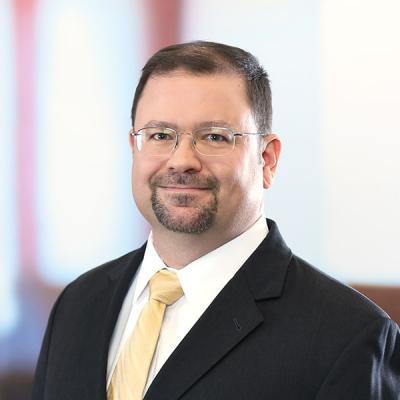 Robert G. Kidwell is a Mintz attorney who counsels clients on business strategies, regulatory matters, policymaking and lobbying, compliance issues, privacy, and litigation. He defends clients in class action and competitor litigation, and guides transactions through merger reviews.