Think Before You Settle: Protegrity Teaches Timing is Important When Negotiating Settlement Agreements
As a patent owner involved in patent litigation, you must consider numerous factors when negotiating a settlement agreement.  An important contemplation is timing, because finalizing a settlement agreement at the wrong juncture of your legal proceedings can have devastating results.  Specifically, the recent district court ruling in Protegrity USA, Inc., et al. v. Netskope, Inc., Case No. 15-cv-02515-YGR (N.D. Cal. Sept. 13, 2016) suggests that settling during your appeal of an unfavorable district court judgment may leave you stuck with the lower court's original ruling.
In Protegrity, plaintiff originally sued defendant, Netskope, in the Northern District of California for infringement of U.S. Patent No. 7,305,707 (the "'707 Patent").  Netskope filed a motion for judgement on the pleadings, asking the Court to dismiss the case with prejudice on the grounds that the asserted claims for the '707 Patent were invalid.  The district court granted Netskope's motion finding that the '707 Patent contained unpatentable abstract ideas.  Accordingly, the district court entered judgement invalidating the '707 Patent.
Following the judgement, Protegrity timely appealed to the Federal Circuit.  However, before the Federal Circuit adjudicated the appeal, the parties reached a settlement that was not contingent upon the outcome of the appeal.  In light of the settlement, the Federal Circuit remanded to the district court, but took no position as to whether the district court should vacate its previous decision.  Once remanded, plaintiffs filed an unopposed motion to vacate the district court's judgment that originally invalidated the '707 patent.  The district court did not grant plaintiffs' motion.
In determining whether to vacate, the district court considered "'the consequences and attendant hardships of dismissal or refusal to dismiss' and 'the competing values of finality of judgment and right to relitigation of unreviewed disputes.'" Am. Games, Inc. v. Trade Prods., Inc., 142 F.3d 1164, 1168 (9th Cir. 1998) (quoting Dilley v. Gunn, 64 F.3d 1365, 1370–71 (9th Cir. 1995)).  Relying on developed case law in the Ninth Circuit, the district court reasoned it should not vacate the original judgement because (1) dismissal of the appeal was caused by plaintiffs' willingness to settle (Bates v. Union Oil Co. of Cal., 944 F.2d 647, 650 (9th Cir. 1991)), (2) settlement during appeal may become a means for dissatisfied litigants to vacate previous unfavorable decisions.  (Bates (quoting Ringsby Truck Lines, Inc. v. W. Conf. of Teamsters, 686 F.2d 720, 721 (9th Cir. 1982)), and (3) settlement was not contingent on the Court granting the motion for vacatur (Reynolds v. Allstate Ins. Co., No. 10-CV-4893, 2012 WL 4753499 at *2 (N.D. Cal. Oct. 4, 2012)).
In further support of their motion to vacate, plaintiffs separately made it known they wanted vacatur in order to assert the '707 Patent again against other entities.  However, the district court believed that would result in unnecessary relitigation of issues that had already been adjudicated in the original judgment.  Referencing a Supreme Court decision, the district court articulated that "[j]udicial precedents are presumptively correct and valuable to the legal community as a whole. They are not merely the property of private litigants and should stand unless a court concludes that the public interest would be served by vacatur."  U.S. Bancorp Mortg. v. Bonner Mall P'ship, 513 U.S. 18, 26-27 (1994).  Ultimately, the district court found the balance of equities weighed against vacating its judgment invalidating the '707 Patent.
The Ninth Circuit's approach to vacatur in Protegrity should caution patent owners to think twice about settling while appealing an unfavorable district court ruling.  Settlement with one party during an appeal may not be worth the burden of an unfavorable district court ruling that may deprive you from the rights of your patent in the future.  In order to avoid this problem, it may be advisable to make any settlement agreement contingent upon vacatur.  This contingency may encourage the Federal Circuit to support vacatur as part of its remand decision, and it may serve to balance the equities considered by the district court when making their ultimate decision on vacatur.
Authors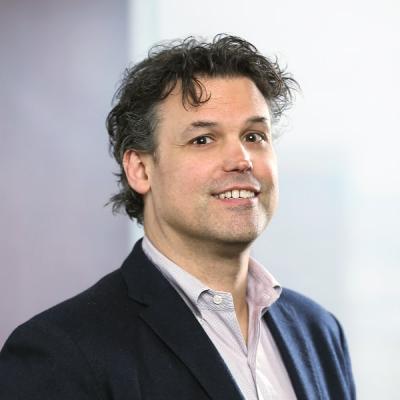 William A. Meunier is a Mintz attorney who has mastered inter partes review (IPR) proceedings and high-stakes patent litigation. He has helped patent owners achieve success in over 90% of IPRs, compared to the industry average of only 35%. Bill has decades of experience litigating patent cases.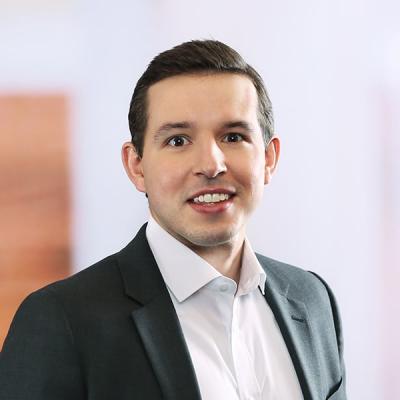 Matthew S. Galica focuses his practice on patent litigation, strategic IP counseling, and patent valuation. He represents high-tech companies, including those with standard-essential technology, before the International Trade Commission, Federal district courts, and Patent Trial and Appeal Board.