FTC Fashions Creative Remedy to Permit Presumptively Anticompetitive Merger for Financially Failing Medical Practice
The Federal Trade Commission (the "FTC" or "Commission") has made its preference known for structural, rather than conduct, remedies when attempting to craft consent solutions in reviewing antitrust provocative mergers. In consolidating health care provider markets, many of the antitrust sensitive transactions involve physician groups, which make structural solutions difficult where the major assets are people, physicians and other providers. The FTC has also been relatively strict—across industries—before accepting a failing company defense to allow an otherwise problematic merger to proceed. Yet, when the FTC faced this dynamic last week, it found an envelope-pressing consent solution to allow a physician acquisition to proceed.
The FTC entered into a proposed settlement with two Minnesota health care providers, allowing them to proceed with a planned merger that, according to the agency, combines "the two largest providers of adult primary care, pediatric, and OB/GYN services in the St. Cloud area." The Commission's willingness to accept the proposed settlement permitting CentraCare Health's ("CentraCare") acquisition of St. Cloud Medical Group P.A. ("SCMG") was "premised on the fact that SCMG is a financially failing physician practice…[and] concerns regarding disruptions to patient care and possible physician shortages." In the Matter of CentraCare Health System, FTC File No. 161-0096 (Oct. 6, 2016). The proposed settlement attempts to mitigate the likely anticompetitive effects of the combination by suspending certain non-compete agreements, facilitating the finding of alternate local employment with competing practices for former SCMG physicians, and offering financial stipends paid by CentraCare to induce some physicians to leave the merged entity. This proposed settlement is further notable for the immediate nature of certain provisions that commonly are subject to a 30-day comment period.
CentraCare is a not-for-profit health system that operates several hospitals, pharmacies, nursing homes, and multiple clinics, and employs approximately 270 physicians. SCMG is a for-profit, physician-owned practice that operates four clinics and employs approximately 40 physicians. According to the FTC, CentraCare and SCMG are the two largest providers of primary, pediatric, and OB/GYN services in the St. Cloud, Minnesota area. CentraCare entered into an agreement to acquire SCMG's medical practice on February 29, 2016.
FTC's Allegations
The FTC defined the relevant markets as adult primary care, pediatric primary care, and OB/GYN services in the greater St. Cloud, Minnesota residential area. The FTC alleged that within each relevant physician service market, CentraCare's post-acquisition market share will be over 80%. The FTC further charged that the merger is presumptively illegal under the U.S. Department of Justice and FTC Horizontal Merger Guidelines, based on market concentration levels, as measured by the Herfindahl-Hirschman Index.
The FTC alleged that anticompetitive effects would result from the elimination of competition between CentraCare and SCMG, the resulting increased bargaining leverage of CentraCare, and the loss of non-price competition for quality of care and services. According to the FTC, entry by a sufficient number of physicians to counteract the anticompetitive effects from the transaction will not be likely, timely, or sufficient. Further, the FTC stated in the complaint that the parties cannot demonstrate cognizable efficiencies that would be sufficient to rebut the presumption of illegality.
Failing Firm Defense
The FTC entered into the proposed settlement based on evidence suggesting that without the transaction, SCMG is likely to exit the market due to its failing financial situation. SCMG demonstrated that it has no access to credit, with a lender freezing its only line of credit after reviewing the practice's recent financial statements. The evidence also indicated that some SCMG physicians have already left the practice, and that others plan to leave the practice—and possibly the St. Cloud area—if the transaction is not consummated. Moreover, SCMG was unable to find an alternate buyer after conducting a good-faith, multi-year search.
Remedy
The proposed settlement is designed to preserve competition to the extent possible, and to resolve concerns regarding disruption to patient care and possible physician shortages in the St. Cloud area that would likely occur if the merger is blocked and SCMG dissolves as a result of its failing financial state. The proposed settlement includes an Order to Suspend Enforcement of CentraCare Non-Competes and Maintain Assets ("Non-Compete and Asset Order") and a Decision and Order.
Non-Compete Suspension and Asset Maintenance—Effective Immediately
Using its authority under Commission Rule 2.34, 16 C.F.R. § 2.34, "because there may be interim competitive harm," the FTC has specified that the requirements of the Non-Compete and Asset Order are final immediately. Under that order, CentraCare is prohibited from enforcing any non-compete provisions against the first 14 SCMG physicians who submit notice to terminate employment with CentraCare if they have a stated intent to continue practicing elsewhere in the St. Cloud area for at least two years. If within 90 days of the date of the order (the "First Release Period") fewer than eight SCMG physicians have submitted such notice, the prohibition on CentraCare's enforcement of any non-compete will extend to legacy CentraCare physicians until a total of eight physicians have terminated employment with CentraCare. The order further forbids CentraCare from taking any action to "discourage, impede, or otherwise prevent" a physician from seeking to terminate employment. The suspension of the non-competes is intended to allow current SCMG physicians to accept alternative local employment without risking violation of non-compete provisions in their employment contracts.
Moreover, the Non-Compete and Asset Order also requires CentraCare to deposit $500,000 into an escrow account, to be used as "departure bonuses" ($100,000 each) for the first five physicians terminating employment with CentraCare who either create a new practice or join an existing practice with five or fewer physicians. The departure bonuses are meant to encourage the creation of new competitors and to strengthen smaller competitors in the relevant market.
During the First Release Period, CentraCare is also required to maintain all assets (including office space, physician workloads, support employees, and payor contract terms) of the SCMG practices, so that SCMG physicians can easily leave CentraCare to create new practices or join others.
The Non-Compete and Asset Order also includes the appointment of a monitor to oversee compliance and monthly compliance reports.
Commission Rule 2.34 explicitly provides for asset-maintenance or hold-separate orders to be effective immediately, when appropriate, in contrast to other provisions of proposed consent agreements that must be placed in the public record for a 30-day comment period. The Commission appears to interpret this rule liberally here, making the suspension of the non-competes effective immediately as well.
Decision and Order
The Decision and Order is subject to the Commission's final approval, pending the 30-day public comment period that expires on November 7, 2016. It incorporates the terms of the Non-Compete and Asset Order.
The Decision and Order also includes additional provisions to support competition created by the SCMG and CentraCare physicians who leave CentraCare under the terms of the Non-Compete and Asset Order. For example, for a period of two years, CentraCare is prohibited from soliciting for employment any such physicians. For a period of three years, CentraCare is further prohibited from denying, terminating, or suspending medical staff privileges for any such physicians.
In addition, CentraCare is prohibited in the relevant market, without providing advance written notice to the Commission, from acquiring any assets or financial interest in a practice with three or more physicians, or from entering into an employment agreement with physicians in the relevant market. Such notice will trigger a 30-day waiting period during which the transaction cannot be consummated, and must include material that would be responsive to Items 4(c) and 4(d) of the HSR Notification, even if the transaction is not HSR reportable.
In a concurring statement, Commissioner Ohlhausen stated that she does not believe that SCMG meets the stringent failing firm criteria. Nonetheless, she agreed that the proposed settlement represents the best opportunity to keep SCMG physicians in the market and to minimize competitive harm and care disruption.
The Minnesota Attorney General (the "AG") had also launched an antitrust review of the transaction earlier this year. After the FTC announced the proposed settlement, the AG released a statement that she was "disappointed with and puzzled by the FTC settlement… [because the] agreement to release some physicians from restrictive covenants does little to provide competition in terms of price or quality in the St. Cloud marketplace." Nonetheless, the AG acknowledged that the proposed settlement creates a "practical impediment" to any further action.
Authors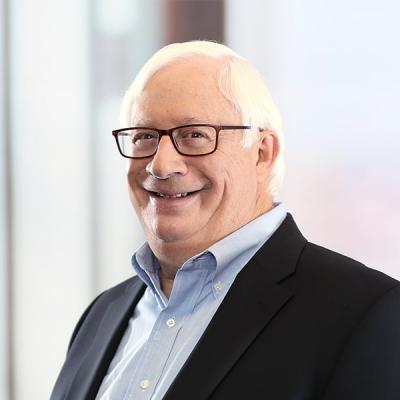 Member / Co-chair, Antitrust Practice
Bruce D. Sokler is a Mintz antitrust attorney. His antitrust experience includes litigation, class actions, government merger reviews and investigations, and cartel-related issues. Bruce focuses on the health care, communications, and retail industries, from start-ups to Fortune 100 companies.
Farrah Short is a Mintz Special Counsel who advises clients on antitrust and competition law, including merger review, competitor collaborations, government investigations, and private class action litigation. She specializes in counseling clients through the Hart-Scott-Rodino merger review process.