Health Care Enforcement Review and 2017 Outlook: Significant Health Care Fraud and Abuse Civil Settlements and Criminal Resolutions
In this final installment of our Health Care Enforcement Review and 2017 Outlook series, we analyze health care enforcement trends gathered from 2016 civil settlements and criminal resolutions of health care fraud and abuse cases. Behind the headlines covering enormous recoveries in 2016, several themes are apparent.
The False Claims Act continued to generate large civil settlements.
Continuing the trend from recent years, the False Claims Act ("FCA") remained the primary civil enforcement tool against health care providers as well as pharmaceutical, life sciences, and medical device companies, predominantly driven by qui tam FCA complaints filed by relators.  In fiscal year 2016, the Department of Justice obtained more than $4.7 billion in settlements and judgments from FCA cases, $2.5 billion of which it obtained from the health care industry. 
Enforcement of the Anti-Kickback Statute ("AKS") is alive and well, resulting in criminal charges and civil lawsuits.
Olympus Corp. paid a criminal fine and a civil settlement for AKS violations totaling $646 million. The government criminally charged Olympus, a medical device manufacturer, with conspiracy to violate the AKS by paying doctors and hospitals kickbacks, including consulting payments, travel, meals, grants, and free endoscopes. Olympus paid a $312.4 million criminal penalty and entered into a three-year deferred prosecution agreement, allowing the company to avoid conviction by adhering to agreed-upon compliance requirements.
In addition to the criminal penalty, Olympus paid $310.8 million to settle civil claims under the federal and various state FCAs. The civil FCA settlement resolved a qui tam FCA lawsuit filed by the company's former chief compliance officer. Increasingly, we have observed that compliance professionals have filed FCA claims against their former employers.
A large hospital chain, Tenet Healthcare Corporation, and two of its subsidiaries, paid over $513 million to resolve criminal charges and civil claims that the hospitals paid kickbacks to prenatal care clinics in return for the referral of  patients for labor and delivery services at Tenet hospitals.  The $513 million included both forfeiture of amounts reimbursed by Medicare and Medicaid and payments to the federal government and states to resolve a qui tam FCA lawsuit.
The failure to report rebates to Medicaid resulted in 2016's largest settlement.
In one of the highest-profile settlements of 2016, Pfizer Inc. and Wyeth (who Pfizer acquired) paid $784.6 million to resolve allegations that Wyeth knowingly reported to the government false prices on two of its proton pump inhibitor drugs. Two relators filed qui tam lawsuits, and the government intervened in the cases.  The government alleged that Wyeth did not disclose to Medicaid bundled discounts that Wyeth gave to hospitals on the two drugs.  Wyeth thus allegedly avoided paying hundreds of millions of dollars in rebates to Medicaid over a six-year period.
As my colleagues discussed in a recent client alert, in addition to rebates, two FCA cases have sparked a vigorous debate over the application of the frequently used discount exception and safe harbor under the AKS.
The Government used proactive data analysis to identify targets for enforcement actions.
In August, the Department of Justice ("DOJ") announced a $7.4 million settlement of FCA allegations against a drug screening provider, Physicians Group Services, P.A., in which the initial trigger for the investigation was analysis of Medicare and TRICARE data to identify suspicious billing patterns.
Proactive data analysis is not a new concept, and government and private payors have disclosed their use of such analyses to identify potential fraud and abuse. For example, the CMS National Training Program module on fraud and abuse prevention indicated that the National Benefit Integrity Medicare Drug Integrity Contractor would "perform proactive data analyses" to identify fraud and abuse in the Medicare Part C and D programs.
DOJ's explicit reference to proactive data analysis in the Physicians Group Services press release strongly suggests that growing experience with data mining has given enforcers greater confidence in their ability to identify potential fraud and abuse. As a result, proactive data analysis could lead to a greater number of FCA cases originating with government investigators instead of through qui tam FCA actions.
For more insights into health care enforcement trends, we encourage you to sign up for our annual webinar, Health Care Enforcement Review & 2017 Outlook, which will take place on Wednesday, January 25 at 1:00 p.m. ET.  Registration and additional information are available here.
Authors
Member / Co-Chair, Health Care Enforcement Defense Practice
Brian P. Dunphy is a member of the Health Care Enforcement & Investigations Group at Mintz. He defends clients facing government investigations and whistleblower complaints regarding alleged violations of the federal False Claims Act. Brian also handles commercial health care litigation.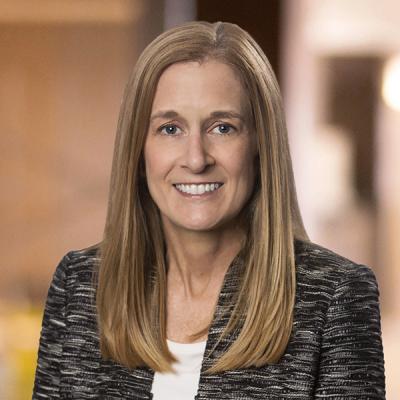 Chair, Health Law and Co-Chair, Health Care Enforcement Defense Practices
Karen advises industry clients on regulatory, transactional, operational, and enforcement matters. She has deep experience handling FCA investigations and qui tam litigation for laboratories and diagnostics companies.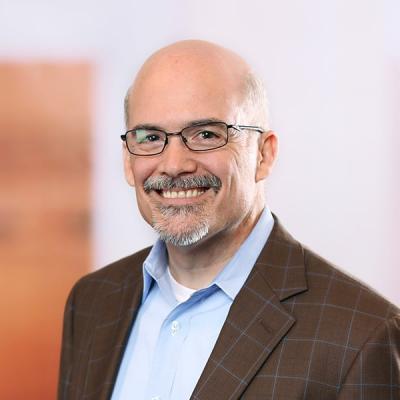 Member / Co-chair, Class Action Practice
Kevin is a member of the firm's Health Care Enforcement Defense Group and has significant experience representing health care–related entities in a variety of litigation matters, including contract, regulatory, False Claims Act and class action lawsuits. Kevin's health care industry clients have included pharmacies, PBMs, hospitals, clinical laboratories, diagnostic imaging providers, pharmaceutical companies and managed care organizations.