Highlights of the USPTO Performance and Accountability Report for Fiscal Year 2016
The U.S. Patent and Trademark Office (USPTO) recently released a Performance and Accountability Report (PAR) for the 2016 fiscal year, evaluating a variety of programs at the USPTO and detailing ongoing goals of the USPTO.  The following aspects of the PAR may be of particular interest to patent and trademark practitioners.
Regional Patent Offices
The USPTO opened its two newest regional offices in Silicon Valley (San Jose) and Dallas in 2016, which increases the total number of regional offices to four.  The two previous regional offices are in Detroit and Denver.  The USPTO wants the regional offices to serve as hubs of education, outreach, and innovation, going beyond simply processing applications and Patent Trial and Appeal Board cases.  The USPTO is making a push to reach out to the technology and innovation communities to ensure that the two new regional offices serve their region's innovation and intellectual property communities by providing access to tools for innovators who need assistance at every step of the business lifecycle.  The USPTO is also trying to ensure that the regional offices teach innovators about the basics of intellectual property, including patents, copyrights, trademarks, and trade secrets, and provide search terminals to help evaluate novelty.  All of the USPTO's regional offices now have directors and regional outreach officers on site, and the USPTO has been actively hiring new examiners in Detroit, Silicon Valley, and Dallas.
Open Data and Big Data
The USPTO is trying to open more of its data on patent filings and subject matter to the public.  The UPSTO wants the data to be available so that it can be leveraged as a source of innovation and allow greater analysis.  To accomplish this goal, the UPSTO created a new IT portfolio called Digital Service and Big Data (DSBD) that includes several new products, capabilities, and a data governance board.  The goal of the DSBD is to unlock value in the USPTO's open data initiative and to harness the power of Big Data by opening the UPSTO's data to manipulation and analysis.
The USPTO currently makes its public patent and trademark data available in bulk form that can be loaded into various third-party analytical tools for research and analysis.  Now, however, the flagship deliverable of the DSBD is the USPTO Developer Hub tool that provides application programming interfaces (APIs) to the USPTO's data to improve accessibility, provides an open-source visualization tool as one means of exploring the data, and creates an online community to share visualizations and insights.
Continued Work on the Patent Application Backlog
The PAR reports that the USPTO continues to work to reduce the backlog of unexamined patent applications.  The backlog of unexamined patent applications has decreased from 750,000 in January 2009 to about 540,000 in September 2016, a decline of more than 28%.  First action pendency has also been decreased by 37.5%.  In 2009 first action pendency was on average 25.9 months, and in 2016 the pendency was down to an average of 16.2 months.  The total pendency for applications was reduced from 33.8 months in 2009 to 25.3 months in 2016, a decrease of about 25%.  The USPTO acknowledges that more work needs to be done, but existing efforts are producing positive results.
Authors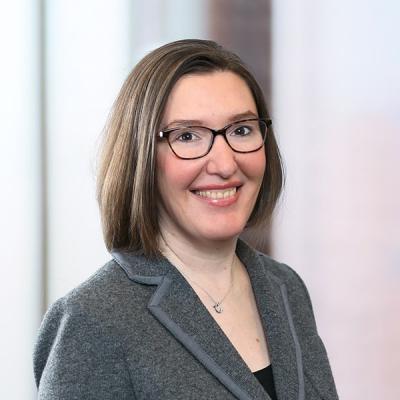 Christina Sperry is a Mintz patent attorney who drafts and prosecutes patents for clients in the electrical, mechanical, and electro-mechanical fields. She represents companies and academic institutions in the medical technology field and helps protect patent innovations for medical and surgical devices.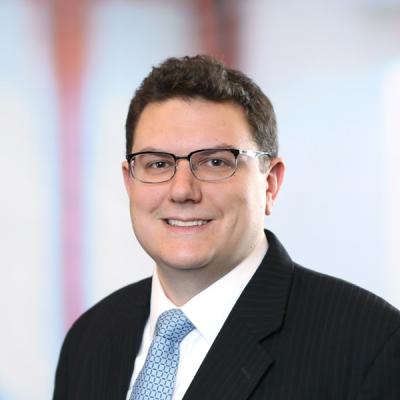 Derek E. Constantine is a Mintz attorney who handles issues related to the intellectual property assets of start-ups and other companies in a variety of industries. He focuses his practice on medical devices concerned with neuromodulation, nerve stimulation, and minimally-invasive surgery.