Pharmaceutical Manufacturers and Healthcare Leaders cite Fraud and Abuse Laws as Obstacle to Value-Based Arrangements
As the healthcare industry moves towards value-based purchasing, pay-for-performance, and other payment reform models, industry leaders have identified federal fraud and abuse laws as a barrier to full implementation of such models. Last month, the Health Care Leadership Council released a White Paper entitled "Health System Transformation: Revisiting the Federal Anti-Kickback Statute and Physician Self-Referral ("Stark") Law to Foster Integrated Care Delivery and Payment Models" ("HCL White Paper"), identifying current fraud and abuse laws as impeding transformation of the healthcare system.  Pharmaceutical and device manufacturers have also taken advantage of the OIG's Solicitation of New Safe Harbors and Special Fraud Alerts ("OIG Solicitation") to advocate for more flexible fraud and abuse laws with respect to value-based arrangements.
The HCL White Paper focuses on the complexity of the fraud and abuse laws and how the severe penalties associated with such laws may be preventing parties from engaging in value-based arrangements.  It also outlines potential regulatory and legislative changes to the Anti-Kickback Statute ("AKS") and Stark Law that could facilitate payment reform models.  Examples of regulatory and legislative proposals set forth in the HCL White Paper include:
Extending the Medicare Shared Savings Program ("MSSP") for Accountable Care Organizations ("ACOs") to all alternative payment models participating in CMS-specific demonstrations and programs.
Issuing new safe harbors or guidance to protect activities focusing on integrating and coordinating care.
Revising the Stark Law penalties so that a violation of the Stark Law is not an automatic violation of the False Claims Act.
Removing strict liability from the Stark Law and replacing it with an intent-based liability mechanism.
Clarifying guidance on documenting and establishing fair market value ("FMV") and expanding the definition FMV to take into account new payment models.
Consistent with many of these proposals, several pharmaceutical and device manufacturers responded to the OIG Solicitation by arguing that the current safe harbors do not reflect the health care industry's move towards value-based arrangements.  Further, manufacturers argue that the lack of clarity surrounding many of the existing safe harbors may be limiting the adoption of value-based arrangements.  Specific proposals from drug manufacturers include promulgation of a new safe harbor for value-based arrangements and safe harbor protection for the sharing of data and for patient adherence programs.
The HCL White Paper and the comments to the OIG Solicitation specifically focus on AKS and Stark Law reforms.  To assist with greater adoption of value-based arrangements, additional updates or waivers may also be necessary with respect to the Civil Money Penalty Law's ("CMPL") prohibitions on beneficiary inducements.  An important aspect of many value-based arrangements is patient adherence and compliance to medical and prescription drug regiments; however, under the current CMPL framework, patient incentives are generally prohibited.
The full version of the HCL White Paper is available here.  Comments in response to the OIG Solicitation are available here.
Authors
Theresa advises clients on all aspects of the pharmaceutical supply chain. Her practice involves counseling industry stakeholders on a range of business, legal, transactional, and compliance matters.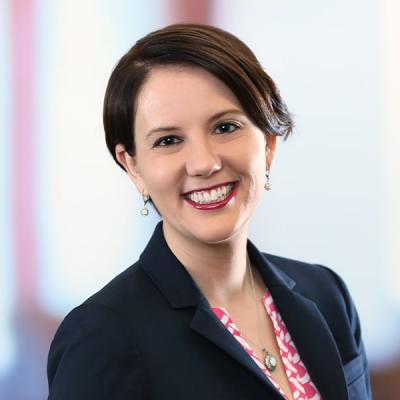 Lauren M. Moldawer is an attorney who advises pharmacies, PBMs, managed care organizations, and other payors for Mintz. She provides guidance on transactional, regulatory, and fraud and abuse matters. Lauren draws upon her experience working for the Federal Coordinated Health Care Office.