BPCIA Helps Amgen Gain Dismissal of Genentech Complaint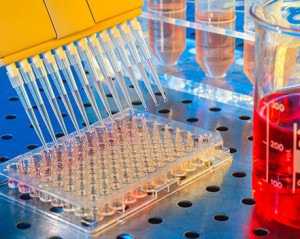 Recently, the U.S. District Court of Delaware dismissed a complaint filed by Genentech under the Biologics Price Competition and Innovation Act ("BPCIA"). The complaint was filed in response to Amgen seeking FDA approval to commercialize a biosimilar version of Genentech's cancer drug, Avastin®.
Pursuant to 42 U.S.C. § 262(l)(2), a key provision of the BPCIA, upon FDA acceptance of a biosimilar application for review, an applicant has twenty days to submit the application and "such other information that describes the process or processes used to manufacture the biological product that is the subject of such application" to the reference product sponsor ("RPS").  According to Genentech's complaint, Amgen produced the application for its proposed Avastin® biosimilar, but declined to provide manufacturing information. Genentech also alleged that this "obstructed Genentech's ability to perform an infringement analysis of its patent portfolio by withholding 'confidential information' highly relevant to that analysis," and further, that Amgen "unreasonably with[held] its permission for any of Genentech's expert consultants to review the limited information…Amgen has provided."
Genentech sued Amgen, seeking a declaratory judgment that Amgen failed to comply with the BPCIA's information exchange procedures. Amgen immediately replied with a letter to the court seeking dismissal of Genentech's complaint. In response and in an effort to distinguish its case from Amgen Inc. v. Sandoz, 794 F.3d 1347 (Fed. Cir. 2015), cert. granted, ___ U.S. ___, 2017 ("Amgen v. Sandoz"), Genentech argued that the Supreme Court is set to decide whether a biosimilar applicant may opt out of the BPCIA information exchanges, not whether a biosimilar applicant who has chosen to opt in to such exchange could be declared in violation of subsequent statutory obligations. Genentech maintained that its suit against Amgen was of the latter variety.  Genentech further argued, in its response letter, that Amgen's noncompliance was a strategy to force Genentech to "either produce a list of potentially infringed patents under §262(l)(2)(A), without the full production of materials or expert assistance that should have informed that list, or sue Amgen for infringement and wait and see whether that lawsuit was proper at some later time." According to Genentech, this lack of information on Amgen's manufacturing process unfairly hindered its ability to ensure that its list of potentially infringed patents was accurate and complete, thereby leaving it vulnerable to the possibility that it would be foreclosed from asserting an omitted patent later found to be relevant.
Amgen, however, argued that Amgen v. Sandoz mandated a dismissal of Genentech's complaint. In Amgen v. Sandoz the Federal Circuit held that the only remedy for alleged non-compliance with § 262(l)(2)(A) is an immediate patent infringement action. Amgen noted in its letter to the court that despite its appeal for reversal at the Supreme Court, the Federal Circuit's opinion remains controlling in this case until the Supreme Court issues a reversal.
The District Court agreed with Amgen and dismissed Genentech's suit without prejudice after an oral hearing, giving Genentech forty-five days from March 1, 2017 to amend its complaint. However, pursuant to § 262(l)(3)(A), Genentech has sixty days from receipt of the information disclosure to provide a list of patents that it believes will be infringed. March 24, 2017 marks the conclusion of the sixty day period, thus Genentech must decide which patents it intends to assert before the completion of its forty-five day period for leave to amend, unless the district court decision is reconsidered or Genentech is able to secure other judicial relief.
Many of the issues highlighted by Genentech and Amgen's letters will be taken up by the Supreme Court when it hears the Amgen v. Sandoz appeal this Spring.
We will continue to watch for further developments.
Author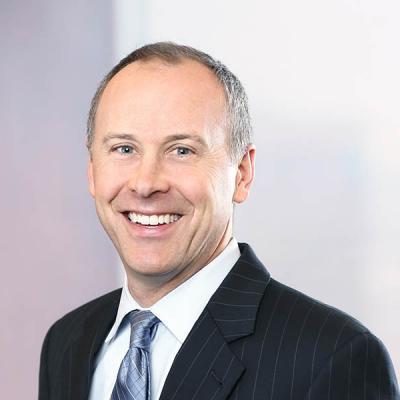 Thomas H. Wintner is an intellectual property and commercial litigator at Mintz. Tom handles cases in trial and appellate courts, counseling clients in life sciences, health care, education, real estate, and other sectors. He has extensive experience with patent litigation and other IP matters.