Global Dossier Expanded To More Patent Applications Around the World
The U.S. Patent and Trademark Office (USPTO) announced this week that the Global Dossier program has expanded to include access to more patent applications worldwide.  The public including applicants, patent holders, businesses monitoring global patent activities, and patent examiners should benefit from this expansion.
Global Dossier is a website created in November 2015 with secure access to patent prosecution histories from the USPTO, European Patent Office, Japan Patent Office, Korean Intellectual Property Office, and the State Intellectual Property Office of the People's Republic of China (collectively, the IP5).
With the enhanced Global Dossier, users can now access all PCT applications and all applications filed in patent offices participating in the WIPO-CASE (Centralized Access to Search and Examination) system.  In addition to the IP5, these offices include, among others, the Canadian Intellectual Property Office, Australian Patent Office, United Kingdom Intellectual Property Office, Indian Intellectual Property Office, Israeli Patent Office, and Thailand's Department of Intellectual Property.
Examiners and applicants can search the Global Dossier for a U.S. patent or application and see the file histories and cited references of related applications filed in participating IP offices. The search results include, for example, a user-friendly visual display of the documents most recently filed in the file histories. Users can save various documents from different applications and download the documents as one file.
Examples of Global Dossier uses:
When prosecuting a U.S. application, reviewing recent Office Actions, responses, and search results of related foreign applications.
Managing prosecution of U.S. and related PCT and foreign patent applications.
Searching for and monitoring competitor's related U.S. and foreign patents and applications filed in multiple participating offices.
Reviewing references cited during prosecution of related U.S. and foreign patents and applications to analyze validity of a U.S. patent or patentability of pending U.S. claims.
Select Global Dossier benefits:
More efficient examination and predictable outcomes as examiners have access to more related applications files and search results.
Time and cost savings for applicants due to more efficient and consistent examination across participating offices.
Improved quality of patents issued by the participating offices.
The enhanced Global Dossier is therefore a useful tool for easy access to global patent information.  Applicants, patentees, and others can efficiently search, review, and manage related patent applications. Patent examiners can also use Global Dossier to efficiently and consistently examine patent applications which will result in improved quality of patents worldwide. To improve and add to these uses and benefits, users can submit comments and suggestions and vote on ideas for improving the Global Dossier on the USPTO website.
Author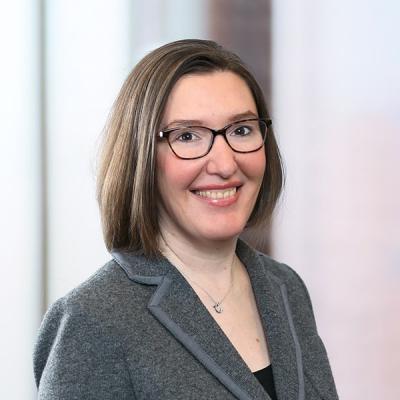 Christina Sperry is a Mintz patent attorney who drafts and prosecutes patents for clients in the electrical, mechanical, and electro-mechanical fields. She represents companies and academic institutions in the medical technology field and helps protect patent innovations for medical and surgical devices.