Massachusetts Budget Process Continues with Impact on Health Care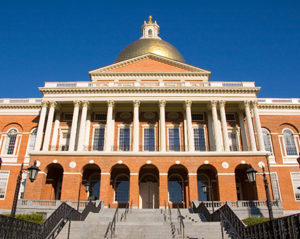 Next week, the Massachusetts House will continue the budget process and debate over 1000 amendments that members filed to the House Ways and Means Committee's proposed $40.3 billion FY2018 budget. The Committee's budget includes some notable departures from Governor Baker's proposed budget, including changes to budget items impacting the health care industry. In an Alert released earlier this week, my ML Strategies colleagues Julie Cox, Steven Baddour, Dan Connelly, Caitlin Beresin, Max Fathy and Haejin Hwang describe some of the variances in health care and public health spending proposals.
In addition to defining funding levels, the House altered the Governor's MassHealth "fair share" assessment proposal, rejected certain insurance market actions, and authorized the Department of Public Health (DPH) to license home health agencies.
This budget authorizes a "fair share" assessment from Massachusetts employers to help fund MassHealth, but does not use the thresholds and fees proposed by Governor Baker. Instead, the Department of Revenue will conduct a review considering various employer and workforce factors to develop an assessment, and instructs administrative departments to apply for a federal government waiver to implement the assessment. The House proposal assumes the assessment will generate less revenue than Governor Baker's proposal ($180 million vs. $300 million).
The House Committee budget also rejected some of the Governor's proposed insurance market restrictions on commercial payment growth caps, certain provider payment caps, and clinic facility fees. The House also rejected the Governor's proposed five-year moratorium on new commercial health insurance mandates.
Both the House and Governor Baker propose a new assessment on non-acute hospitals, to be placed in a trust fund. They have budgeted for an approximately $16 million assessment from inpatient chronic, rehabilitation, and psychiatric hospitals.
The Budget provides for $4.75 million dollars in new funding to various mental health related initiatives, and transfers $15 million to the Health Safety Net Fund for payments to hospitals and community health centers providing services to uninsured and underinsured Massachusetts residents.
The budget includes an amendment to chapter 6c of the Massachusetts General Laws authorizing DPH to license home health agencies in Massachusetts for a three-year renewable license period. The House proposes $528.4 million in funding for home care and caregiver support.
The DPH's Bureau of Substance Abuse Services has been renamed the Bureau of Substance Addiction Services and the proposed budget increases funding for substance addiction services to provide extra treatment and recovery resources.
The budget process will continue for several more weeks, and we will watch for changes affecting health care in Massachusetts. Read the full Alert, and stay tuned as we continue to monitor health care in the Commonwealth.
Author
Rachel Irving Pitts is an Associate at Mintz. Her practice involves transactional and regulatory matters, including mergers and acquisitions, regulatory compliance review, telemedicine issues, and provider and service contracting matters. Rachel's clients include health care providers and payors.