Fourth Circuit Holds Complaining Employee is not Protected From Termination if the Employer Terminates Her Because It Believed Her Complaint was Fabricated
A recent Fourth Circuit ruling in a case handled by Mintz Levin provides some comfort to employers concerned about terminating an employee who they believe has made a false complaint of discrimination. In Villa v. CaveMezze Grill, the Court ruled that an employer who fires an employee based on a good faith belief she engaged in misconduct is not liable for retaliation even if it later turns out that she had not, in fact, engaged in the misconduct. Affirming the lower court's entry of summary judgment in a unanimous published opinion, the court opined that the employer could not be liable for retaliation because it lacked a retaliatory motive when it terminated a former employee. That is because the employer did not terminate the employee in retaliation for reporting the alleged harassment, but rather because it genuinely – albeit mistakenly – believed she had fabricated the report.
This case involved a somewhat unique and certainly interesting set of circumstances and facts. Patricia Villa was a low-level supervisory employee in one of Cava's stores.  She told upper management at Cava one day that she believed that two rank-and-file employees, Judy Bonilla and Jessica Arias – both of whom had since separated from Cava – had had been sexually harassed by the store's manager.  Importantly, she also said that Bonilla, at least, had told her as much and that another Cava employee was present and would have heard her make the complaint. (There was some disagreement over whether Villa told Cava that Arias also told Villa she had been harassed or only that Villa speculated that Arias had left Cava because she had been harassed.) Cava immediately investigated Villa's report by interviewing the two alleged victims, as well as the employee who allegedly was present when Bonilla said that she had been harassed.  Both Bonilla and Arias denied having been harassed and denied having told Villa that they had been harassed.  Further, the witness that Villa said was in the room when Bonilla reported the harassment told Cava management that he never heard Bonilla say any such thing.  As a result, Cava concluded that Villa made a false claim of sexual harassment and terminated her for making a false report.  In an interesting twist, after Villa had already been terminated, Bonilla allegedly confessed to Villa that she had indeed told Villa that she had been harassed, but said that she had not actually been harassed.  Citing Bonilla's late-made admission, Villa asserted that she should not have been terminated for making what she said was a good faith complaint of harassment.
At the trial court level, Judge Ellis of the United States District Court for the Eastern District of Virginia agreed with Cava that it had not engaged in unlawful retaliation, and awarded Cava summary judgment. Villa appealed to the United States Court of Appeals for the Fourth Circuit and presented two key issues to the court: (1) whether a plaintiff must show that the defendant acted with retaliatory motive to succeed on a retaliation claim under Title VII; and (2) whether the plaintiff could get the case to trial by questioning the reasonableness of the investigation. Importantly, the United States Equal Employment Opportunity Commission was one of two parties to file amicus (friend of the court) briefs in favor of Villa's position. The EEOC was also permitted to participate with Villa in the oral argument of the case.
On the first issue, Villa and the EEOC argued that as between her good faith belief (after all, she said, it ultimately turned out that Bonilla had told her that she was harassed) and Cava's good faith belief that Villa had fabricated the report, Villa's good faith should trump Cava's. On the second question, Villa argued that, however honestly-held Cava's belief may have been, the court should allow Villa to show that Cava's investigation had somehow been inadequate or not reasonable.
In a unanimous ruling of the three-judge panel hearing the case, the court of appeals rejected Villa's arguments and affirmed the trial court's granting of summary judgment for Cava. First, the court pointed to both U.S. Supreme Court precedent and its own precedent which has expressly stated that a plaintiff must demonstrate that the defendant acted with retaliatory motive. The proscription against retaliation found in Title VII exists in two parts: (1) the opposition clause, which was relevant in this case; and (2) the participation clause.  The opposition clause protects an employee from retaliation for opposing employment practices made unlawful by Title VII, e.g., reporting sexual harassment internally to management.  In its well-reasoned analysis, the court pointed out that, under the opposition clause, the plaintiff does not meet her burden by merely showing that the termination would not have happened but for the plaintiff having engaged in protected activity.  The plaintiff must instead show the court that the employer terminated her because she engaged in protected activity.
To adopt a lower standard, in the court's view, would be to protect employees who fabricate complaints of discrimination, which would cut against both the text and the purpose of the statute. In Villa's case – and she actually conceded this point at the summary judgment stage – Cava fired her only after concluding that she fabricated her report of sexual harassment. Consequently, the fact that Villa's report may actually have been made in good faith didn't trump Cava's conclusion that she had lied. "[I]t is not our province," the court said, "to decide whether the [employer's] reason was wise, fair, or even correct, ultimately, so long as it truly was the reason for the plaintiff's termination." The court drove that point home: "because the statute's focus is the employer's subjective motivation for the action, the facts the decision-maker actually perceived matter.  If an employer, due to a genuine factual error, never realized that its employee engaged in protected conduct, it stands to reason that the employer did not act out of a desire to retaliate for conduct of which the employer was not aware."
Next, the court also rejected Villa's and the EEOC's argument that she had demonstrated a genuine issue of material fact regarding whether Cava's internal investigation into Villa's report was sufficient. The court noted that its jurisprudence had long refused to turn a court into an uber-HR department reassessing the reasonableness of an employer's investigation and second-guessing an employer's business judgment. The court also observed that even if Villa did have evidence of an obviously inadequate investigation, it would be to no avail because she conceded that Cava had terminated her because it concluded that she had fabricated her report, rather than arguing that was a pretext and Cava actually was terminating her for a retaliatory reason.
This opinion has been the subject of substantial commentary and may well be followed by other courts faced with similar facts. Meanwhile, however, Villa has petitioned the court to re-hear the case en banc (by all the judges of the court, in lieu of the three judge panel) and she may well petition the United States Supreme Court to hear the case. For now, however, the Villa case represents at least the law applicable to employers in the jurisdictions covered by the Fourth Circuit: Maryland, Virginia, North Carolina, South Carolina, and West Virginia. At least in those states, employers can breathe a sigh of relief that the court strongly affirmed the necessity of a showing of retaliatory animus in Title VII opposition clause cases and that it is still loathe to question the facially reasonable business decisions of an employer where there is no strong reason to do so.
Author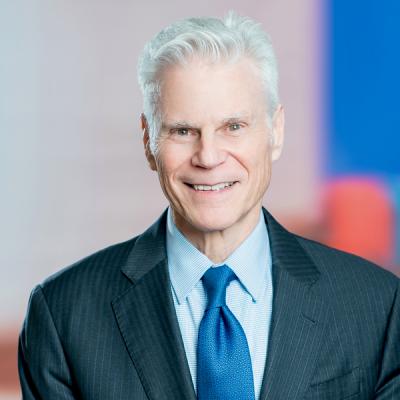 Member / Chair Emeritus, Employment, Labor & Benefits Practice
David Barmak is an experienced trial lawyer at Mintz who focuses his practice on employment law and HR issues. He litigates cases in federal and state courts and arbitrations across the country. David counsels clients on compliance and employee relations issues and risk reduction options.