Another Chapter in California's PAGA Saga
California's PAGA Saga continues with a pair of recently issued appellate decisions impacting these legally created class action-like lawsuits.
What is the PAGA Saga?
Sounds like something our favorite attorney Bob Loblaw would be part of. In reality, the PAGA SAGA (for those of you without California employees) relates to PAGA, the acronym for California's Private Attorneys' General Act, a statute intended to enlist private parties to step up Labor Code compliance on the state's behalf. PAGA contains twin financial enforcement inducements: penalties payable to state coffers and legal fees payable to counsel for the aggrieved employees.
PAGA authorizes qui-tam-like (i.e whistleblower-type) actions that award penalties for qualifying Labor Code violations (75% of the penalties are payable to the state; the remaining 25% is payable to the aggrieved employees). But PAGA penalties are not regular damages and PAGA does not provide for the recovery of lost wages or unpaid overtime. Since its 2004 enactment, PAGA has become the bane of every California employer's existence due in part to the unique nature of this statutory creature, and the nearly unsupervised legal environment in which it operates, and since its inception, the courts have struggled to delineate the contours of PAGA cases, which are neither class actions nor regular lawsuits.
This summer has (so far) yielded mixed results for employers on the PAGA front.
The California Supreme Court Held That Employees Can Gain Access to Broad Discovery in PAGA Actions
In the first case, Williams v. Marshalls of Ca., the California Supreme Court rejected an employer's attempt to severely curb discovery in PAGA actions.  The employer sought to limit the information responsive to an interrogatory request seeking the names and addresses of all employees impacted by an allegedly statewide employment practice of denying meal and rest periods.  The Court rejected the employer's request to categorically limit certain "other employee" discovery in PAGA cases. While recognizing that certain employee privacy interests (i.e., the names and addresses of aggrieved employees) indeed are subject to judicial protection, the Court suggested that the previous notice rules applicable to sharing employee contact information (which provides fellow employees with an opportunity to opt out of having their names and addresses shared with opposing counsel) should continue to be followed. The Court did not rule out stricter limitations on discovery if information sought was more personal in nature than contact information for other employees.
In addition and perhaps more significantly for the employment defense bar, the Court did not rule out sequenced discovery in PAGA cases, provided the appropriate motion was made to sequence and bifurcate discovery. Counsel should bear this in mind early on when litigating PAGA claims in state court.
Another Appellate Court Presented Employees Subject to an Arbitration Agreement With a Difficult Choice
In the "W" column for the employment defense bar, in Esparza v. Ks Indus, LP, the California Court of Appeals confirmed that PAGA-only plaintiffs – in other words, those employees subject to an arbitration provision but who have elected to proceed in court – may only – and emphasis is on the word only – seek to recover PAGA penalties and not wages if the employee pursues an action in court. Those of you who follow this blog may recall the California Supreme Court's Iskanian decision excluded PAGA claims from arbitration because PAGA claims are brought on behalf of the state of California (which recovers the majority of PAGA penalties), and employers cannot compel the state to privately arbitrate disputes.
Mr. Esparza was subject to an arbitration agreement, but he filed suit in court claiming that even though he was seeking "wages" those "wages" were actually PAGA penalties because the Labor Code referred to "wages" as part of the PAGA penalties. Because, he reasoned, he was only seeking what PAGA provided, he argued he could recover wages in a court case, and he was not required to arbitrate this dispute.
The Court of Appeals rejected this interpretation and held that back wages are not PAGA penalties and therefore Mr. Esperanza had to make an election: he could either bring the PAGA claims in court or the wage claims in an arbitration.
The Esparza decision tells us that an employee subject to an arbitration provision must make a choice: arbitrate the employee's wage claims (where if the employee wins, the employee keeps all unpaid wages and overtime awarded) or litigate in court for PAGA penalties (where if the employee wins, the employee receives 25% PAGA bounty with the balance gong to the state). Because the recoverable legal fees remain essentially the same for both fora, this conundrum requires California employment plaintiffs to make a critical strategic decision before proceeding.
Author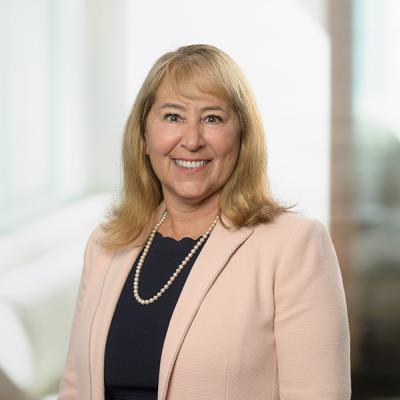 Jennifer B. Rubin is a Mintz Member who advises clients on employment issues like wage and hour compliance. Her clients range from start-ups to Fortune 50 companies and business executives in the technology, financial services, publishing, professional services, and health care industries.