Washington State AG Alleges Price Fixing and Sues to Break Up Rapidly Expanding Health System
After five years of growth through a series of acquisitions, the Washington State Attorney General's office filed a lawsuit to thwart and unwind the most recent expansion efforts of Franciscan Health System ("CHI Franciscan") for violating both federal and state antitrust laws. State of Washington v. Franciscan Health System, et al. No. 3:17-cv-05690 (W.D. Wash. Aug. 31, 2017). The AG's office seeks to unwind CHI Franciscan's 2016 acquisition of WestSound Orthopaedics, P.S. ("WestSound") for violation of Section 7 of the Clayton Act and the Washington Consumer Protection Act. The State also seeks to unwind multiple affiliation agreements from 2016 between The Doctors Clinic ("TDC") and CHI Franciscan for alleged price fixing under Section 1 of the Sherman Act as well as the Washington Consumer Protection Act. In addition to unwinding the transactions, the State seeks equitable disgorgement from ill-gotten gains related to both transactions. The State alleges that through years of expansion via acquisition, CHI Franciscan has accumulated market share which has harmed competition, raised healthcare prices, and will continue to harm consumers on the Kitsap Peninsula and nearby Bainbridge and Fox Islands, with respect to both orthopedic physician services and adult primary care services. This type of physician practice consolidation through incremental acquisitions is analyzed in a recent study published in Health Affairs. The study found that most increases in physician practice size and market concentration resulted from numerous small transactions, rather than a few large transactions.
In particular, the State alleges that due to the two 2016 transactions, prices rose "overnight" and "affected the vast majority of diagnoses and procedures" covered by contracts that commercial payers had in effect with Defendants. Moreover, the State asserts that these transactions increased costs not only for commercial healthcare payers, but also self-insured employers and individual patients who have allegedly been forced to pay higher out-of-pocket costs. The State also alleges that, "nearly all orthopedic physicians within the Kitsap Peninsula are either employed by or contracted with CHI Franciscan," notably identifying "Orthopedic Physician Services" as a separate product market. As is often the case, Defendants' internal documents may be significant. Here, the State pointed to internal CHI Franciscan communications, including one pernicious quote from the Vice President and Chief Strategy Officer, who noted that the DOJ raising questions regarding restraint of trade would be "the ultimate compliment!"
The WestSound Acquisition – Alleged Violation of the Clayton Act and Washington State Law
The State alleges that CHI Franciscan's July 1, 2016 acquisition of WestSound resulted in substantially lessened competition, in violation of Section 7 of the Clayton Act. Among the State's chief factual allegations is that upon acquisition of WestSound, a physician practice of seven orthopedists based in Silverdale, Washington, as well as the TDC Affiliation, CHI Franciscan combined "the three largest providers of Orthopedic Physician Services" in the relevant geographic market. Additional relevant factual allegations include:
CHI Franciscan's market share of orthopedic physician services is now over 55%;
Post-merger Herfindahl-Hirschman Index is now at least 3,591, an increase of approximately 2,222 from pre-acquisition;
The acquisition eliminated CHI Franciscan's "primary head-to-head competitor," allowing CHI Franciscan to demand higher reimbursement rates from commercial payers;
Costs to consumers and wait times have increased.
Alleged Price Fixing with The Doctors Clinic
The State also alleges that CHI Franciscan's series of affiliation agreements with TDC amounted to illegal price fixing in violation of Section 1 of the Sherman Act and Washington Consumer Protection Act. Of note, The Doctors Clinic, a 54 physician multispecialty practice also based in Silverdale, provides both orthopedic and primary care services. Under the affiliation agreements at issue, CHI Franciscan and TDC remain separate entities, with TDC receiving CHI Franciscan's negotiated reimbursement rates from payers. The move was allegedly motivated by TDC's financial distress. As part of the affiliation agreements, CHI Franciscan purchased certain ancillary services from TDC.  Additional factual allegations include:
TDG and CHI Franciscan continue to co-exist as separate entities, and are competitors, with CHI Franciscan jointly negotiating payer contracts on behalf of both parties;
Each entity continues to operate by separate boards of directors with no overlapping ownership;
TDC cancelled its current contracts with payers, joining the Franciscan Medical Group's contracts - CHI Franciscan agreed to compensate TDC based on a fee-for-service formula;
TDG delegated authority, to Franciscan Medical Group, to determine fees charged to patients;
CHI Franciscan and TDC's agreement on and joint negotiation of reimbursement rates is illegal per se, and is not reasonably related to any efficiency-enhancing integration, in violation of Section 1 of the Sherman Act.
The State alleges that the above facts constitute per se illegality under both the Sherman Act and Washington consumer protection law because competing entities are jointly negotiating reimbursement rates. In addition to the State's argument of per se illegality, in the alternative it alleges both federal and state antitrust law violations under the rule of reason. It asserts that within the geographic area from which TDC attracts 75% of its patients, CHI Franciscan and TDC possess a combined market share in excess of 50% for adult primary care services (and over 35% in broader Kitsap Peninsula region), and over 63% for orthopedic physician services (over 55% in broader Kitsap Peninsula region).
As a further example of the alleged effect of the affiliation agreements, the State pointed to CHI Franciscan's purchase of ancillary services from TDG, including an ambulatory surgery center, laboratory, and imaging facility. Following the purchases, CHI Franciscan allegedly moved the majority of procedures performed at those locations to a CHI Franciscan hospital, Harrison Hospital, in order to bill at a higher rate. Since the acquisition, Harrison allegedly saw a volume increase of 17% over the previous month.
This lawsuit serves as a reminder that health care provider growth-through-acquisition strategies can be subject to antitrust scrutiny, regardless of the size of individual transactions. As discussed in the Health Affairs study, most physician practice acquisitions are not HSR reportable due to their size, but their cumulative effect can nonetheless result in market concentration levels that can trigger antitrust review. While not HSR reportable, small physician practice acquisitions and affiliations are subject to the same antitrust law restraints as large provider mergers. Moreover, affiliations that fall short of a full acquisition or merger must ensure the sufficiency of their integration prior to engaging in any form of joint negotiation regarding rates and rate-related terms.
Authors
Member / Co-chair, Antitrust Practice
Bruce D. Sokler is a Mintz antitrust attorney. His antitrust experience includes litigation, class actions, government merger reviews and investigations, and cartel-related issues. Bruce focuses on the health care, communications, and retail industries, from start-ups to Fortune 100 companies.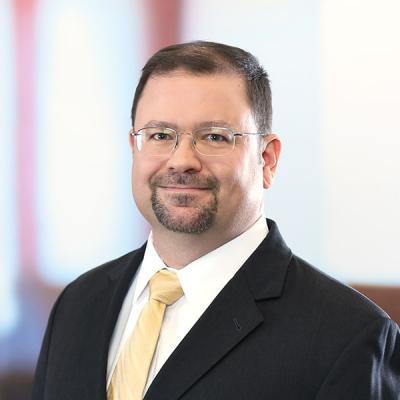 Robert G. Kidwell is a Mintz attorney who counsels clients on business strategies, regulatory matters, policymaking and lobbying, compliance issues, privacy, and litigation. He defends clients in class action and competitor litigation, and guides transactions through merger reviews.
Farrah Short is a Mintz Special Counsel who advises clients on antitrust and competition law, including merger review, competitor collaborations, government investigations, and private class action litigation. She specializes in counseling clients through the Hart-Scott-Rodino merger review process.