Canada Institutes Certificates of Supplementary Protection for Approved Drug Products
On September 21, 2017, the Comprehensive Economic and Trade Agreement (CETA) signed between the European Union (EU) and Canada provisionally entered into force in Canada.  Among other things, this agreement seeks to harmonize laws relating to protection of intellectual property in the EU and Canada, thereby bringing about a number of changes in Canadian patent law, particularly with respect to laws relating to the issuance of patents covering pharmaceutical products.  One of the biggest changes is the implementation of a Certificate of Supplementary Protection (CSP) Regime in Canada for pharmaceutical products that have been granted regulatory approval.
Due to the often lengthy time associated with obtaining government approval of pharmaceutical products, most of the world's major patent regimes offer some form of patent term extension to compensate patent owners for time spent conducting the research and clinical trials necessary to obtain market authorization.  Prior to the implementation of CETA, however, Canada remained the only Group of Seven (G7) country that did not offer this benefit.  While this is a welcome development for pharmaceutical patent owners, it should also be noted that, unlike the up to five years of additional time available with Supplementary Protection Certificates in Europe and Patent Term Extension in the United States, the Canadian CSP will only provide a maximum of two years' worth of additional patent term.
To be eligible for a CSP, the regulatory approval for the drug must be the first for that particular drug as the statute authorizing the CSP specifically excludes minor variations of pharmaceuticals that have previously been granted marketing approval (these variations include, for example, situations where two drugs differ by only an ester, salt, complex, chelate, or a post-translation modification such as PEGylation).  Further, application for marketing approval in Canada must have been made within one year of a first international submission for regulatory approval of the drug in the EU (or any constituent country of the EU), the United States, Australia, Switzerland, or Japan.
Canadian patents eligible for extension under the CSP regime must be in force and contain at least one claim covering the approved product, its use, or a method of producing the product.  Application for a CSP must be made within 120 days following the issuance of regulatory approval in Canada or within 120 days of the patent's grant date, whichever occurs later.
Innovators with drug products currently undergoing marketing approval should review their portfolios to determine if any of their issued Canadian patents or pending applications potentially qualifies for term extension under the new CSP regime.
Author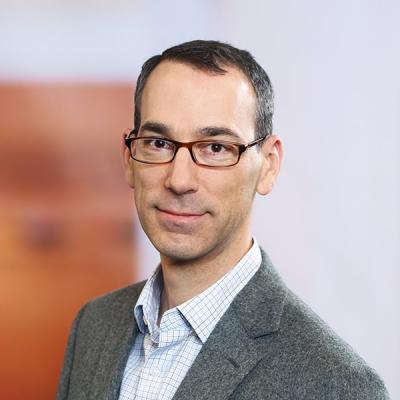 Alexander R. Trimble, PhD, is a Mintz Member and patent attorney who provides pharmaceutical companies with strategic legal and business advice. Alex evaluates matters related to patentability and freedom-to-operate issues.