Exploring Wage Deductions in California, Massachusetts, New York and Washington, D.C.
Employers often struggle over compliance with state wage deduction laws, and these potential violations carry with them considerable penalties. In Massachusetts, for example, employers face triple damages for violations of wage and hour laws. This post uses hypothetical examples to demonstrate how narrow the range of permissible activity is under California, Massachusetts, New York, and Washington D.C. laws even when a deduction to an employee's salary appears as a common sense one or otherwise fair to both parties involved. Employers with employees located in these and other states should consult with legal counsel before making any deductions from employee wages, even if the employee authorizes such a deduction.
So, for example, can employers deduct from employee wages for the cost of uniforms? Personal expenses on corporate credit cards? Broken printers? Let's explore…
Hypothetical A: The Company requires that Cheryl wear a uniform to perform her job. The Company provides the uniform to Cheryl during her orientation and deducts the costs of the uniform from her first paycheck. Is this permissible?
Hypothetical B: The Company provides a corporate credit card to all executives for business related expenses and requires each executive to sign a general authorization to deduct any unpaid credit card balances from regular wages. Max, a Company executive, uses his corporate credit card to pay for his fortieth birthday dinner during his last week of employment with the Company. The Company reviews the bill, identifies the charge for Max's birthday dinner, and deducts the amount from his final paycheck. Is this permissible?
Hypothetical C: There is a color printer located on each floor of the Company's office. Megan, frustrated that her presentation will not print, pulls out the drawer and accidentally breaks the printer. Megan reports that the printer broke when she tried to fix the paper jam. The Company hires a specialist to come into the office to replace the broken drawer and repair the printer. The Company deducts the service charge from Megan's next paycheck. Is this permissible?
Employers should think twice before making any deductions from employee wages and confer with local counsel on the applicable state requirements. National employers cannot take a one-shoe-fits-all approach to these deductions, as there is significant liability that attaches to these violations.
Author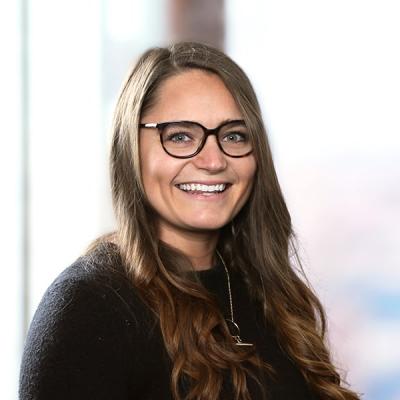 Natalie C. Groot is a Mintz attorney who litigates employment disputes on a wide variety of employment and labor matters. Natalie's litigation practice includes non-competition and non-solicitation agreements; discrimination, sexual harassment, and retaliation claims; and wage and hour compliance matters.