Proposed Medicare Advantage and Part D Regulations for CY 2019 - CMS Tries to Clarify Any Willing Pharmacy Rules
Medicare Part D plan sponsors and pharmacies are often confused by the program's any willing pharmacy (AWP) requirements. Since the inception of the Medicare Part D program, the Centers for Medicare & Medicaid Services (CMS) has required Part D plan sponsors to: (i) have standard terms and conditions that are "reasonable and relevant;" and (ii) allow any pharmacy willing to accept the terms and conditions to participate in the sponsor's network (AWP Requirements). The "standard terms and conditions" requirement does not require that Part D plan sponsors offer the same reimbursement terms to all pharmacies. Although CMS has tried to clarify these requirements through Call Letters and memos, CMS has not substantially updated these regulations over the past 10 years.
As discussed earlier, CMS recently introduced its proposed contract year 2019 Medicare Advantage and Part D regulations (Proposed Rule).  In the Proposed Rule, CMS seeks to clarify and update the AWP Requirements to:
Clarify the meaning of "similarly situated" pharmacies;
Revise the definition of "retail pharmacy" and add a definition of "mail-order pharmacy";
Clarify accreditation requirements; and
Codify timeframes for establishing and providing standard terms and conditions.
Meaning of "Similarly Situated" Pharmacies
CMS has historically stated that standard terms and conditions could vary based on different types of pharmacies and geographic areas so long as all "similarly situated" pharmacies are offered the same terms. In the Proposed Rule, CMS seeks to clarify the term "similarly situated" so that it takes into account new business models in the pharmacy industry. CMS clarifies that "similarly situated" pharmacies includes any pharmacy that "has the capability of complying with standard terms and conditions for a pharmacy type, even if the pharmacy does not exclusively operate as that pharmacy." This clarification is aimed at clearing up confusion regarding how a Part D plan sponsor should categorize certain pharmacies with operations that fall in multiple lines of business.
Refining the Definition of "Retail Pharmacy" and Adding a Definition of "Mail-Order Pharmacy"
CMS acknowledges in the Proposed Rule that its definition of "retail pharmacy," and the lack of a definition of "mail-order pharmacy," has caused significant confusion. Currently, CMS defines a "retail pharmacy," as, in part, "any licensed pharmacy that is not a mail-order pharmacy…" and leaves the term "mail-order pharmacy" undefined.
To reduce this confusion, CMS is proposing to define "mail-order pharmacy" to mean:
"A licensed pharmacy that dispenses and delivers extended days' supplies of covered Part D drugs via common carrier at mail-order cost sharing."
Similarly, CMS is proposing to refine the definition of "retail pharmacy," to mean:
"Any licensed pharmacy that is open to dispense prescription drugs to the walk-in general public from which Part D enrollees could purchase a covered Part D drug at retail cost sharing without being required to receive medical services from a provider or institution affiliated with that pharmacy."
CMS declined to define "specialty pharmacy" in the Proposed Rule, stating that any attempt at a definition may "prematurely and inappropriately" interfere with the marketplace.
Accreditation Requirements
The Proposed Rule also discusses Part D plan sponsors' accreditation requirements for pharmacies. Although CMS states that it believes there is a role for pharmacy accreditation, it voices concern about the use of accreditation requirements as a way to potentially limit network participation and to limit the number of pharmacies dispensing specialty drugs. Specifically, CMS states that it:
[D]oes not support sponsor or PBM-specific credentialing criteria in lieu of, or in addition to, accreditation by recognized accrediting organizations, apart from drug-specific limited dispensing criteria…or to ensure the appropriate dispensing of Part D drugs that require extraordinary special handling, provider coordination, or patient education when such extraordinary requirements cannot be met by a network pharmacy.
CMS has previously advised Part D plan sponsors that they may not require network pharmacies to qualify as a "specialty pharmacy" in order to dispense any drug that requires special attention if the network pharmacy is capable of appropriately dispensing the particular Part D drug in question. Although CMS is not proposing regulatory language, it is soliciting comments specifically on the topic of accreditation and limited dispensing of certain drugs.
Timing Requirements
Additionally, CMS proposes to codify the timeframes in which Part D sponsors must have standard terms and conditions available and the timeframes by which sponsors must provide these to pharmacies. CMS proposes that all sponsors must have standard terms and conditions available as of September 15th of each year. Further, sponsors must provide copies of the standard terms and conditions within two business days of a pharmacy's request or return of a non-disclosure agreement.
CMS is soliciting comments on these AWP Requirements, which have the potential to impact and change the current practices of many Part D plan sponsors; comments are due to CMS before 5:00 pm on January 16, 2018.
Authors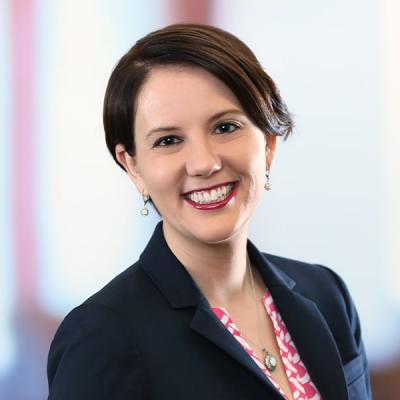 Lauren M. Moldawer is an attorney who advises pharmacies, PBMs, managed care organizations, and other payors for Mintz. She provides guidance on transactional, regulatory, and fraud and abuse matters. Lauren draws upon her experience working for the Federal Coordinated Health Care Office.
Tara works with managed care organizations, pharmaceutical services providers such as PBMs, and integrated delivery systems, and companies that invest in them.