Assertion of Patents Results in Loss of Sovereign Immunity for Public Universities
On December 19, 2017, an expanded panel of the Patent Trial and Appeal Board (PTAB) ruled that the state of Minnesota waived its Eleventh Amendment immunity to challenges to patent validity by inter partes review (IPR) by filing suit in federal court alleging infringement of the same patent being challenged by IPR.  In Ericsson Inc. and Telefonaktiebolaget LM Ericsson v. Regents of the University of Minnesota (IPR2017-01186; IPR2017-01197; IPR2017-01200; IPR2017-01213; IPR2017-01214; IPR2017-01219), Petitioner Ericsson Inc. filed IPR petitions against five University of Minnesota patents covering wireless communications technology. In response, the University filed a motion to dismiss, arguing its Eleventh Amendment sovereign immunity exempted the patents from IPR challenge.
In its decision, the PTAB did not challenge the University's right to assert sovereign immunity.  However, because the University had filed actions in federal court alleging infringement by a number of telecommunications companies of the same patents being challenged in the IPR proceedings, the Board determined that such action constituted a waiver of sovereign immunity.  In reaching this decision, the Board relied on the Federal Circuit's decision in Regents of Univ. of New Mexico v. Knight, 321 F.3d 1111 (Fed. Cir. 2003), which held that states waive their rights to immunity due to the compulsory nature of counterclaims in patent infringement suits.
The Board reasoned that the decision in Knight was analogous to the facts at hand since 35 U.S.C. § 315(b) compels a defendant to file an IPR petition within one year of being sued for infringement "or be forever barred from doing so."  Ericsson at 8.  According to the Board, "[i]t would be unfair and inconsistent to allow a State to avail itself of the federal government's authority by filing a patent infringement action in federal court, but then selectively invoke its sovereign immunity to ensure that a defendant is barred from requesting an inter partes review of the asserted patent from a different branch of the government." Id. at 8-9.
Given that this was a full-panel PTAB decision, it may provide the Federal Circuit (and perhaps also the Supreme Court) with further guidance as to when and how a state normally protected by the Eleventh Amendment may nevertheless waive its right to sovereign immunity from IPR challenge.
Author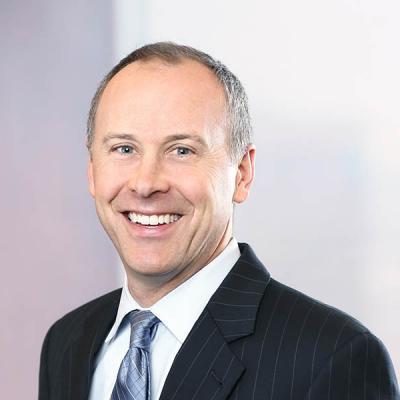 Thomas H. Wintner is an intellectual property and commercial litigator at Mintz. Tom handles cases in trial and appellate courts, counseling clients in life sciences, health care, education, real estate, and other sectors. He has extensive experience with patent litigation and other IP matters.