Massachusetts' New REAL ID-Compliant Driver's License Requirements
On March 26, 2018, Massachusetts adopted a new system for driver's licenses and identification (Mass ID) cards to comply with the REAL ID federal standards.
Massachusetts residents now have two options for their driver's license or Mass ID card: a REAL ID-compliant license or a standard Massachusetts license. The requirements for obtaining each have changed. A valid Massachusetts license on March 26, 2018 will remain valid as a standard license until its expiration date.
What is a REAL ID and how is it different?:
A REAL ID will be marked "valid for federal identification purposes" with a gold star in the upper right-hand corner. You must apply in person.
Beginning in October 2020, travelers will not be able to use a standard license to board a plane. Either a REAL ID, valid passport (from any country), a permanent resident card (also known as a "green card"), an Employment Authorization Document (EAD), or any other document listed here will be necessary for passing airport security. This is already true at all federal buildings where ID is required.
No matter which license an applicant chooses, there are new requirements in place to get either a standard or a REAL ID license or Mass ID. Most importantly, applicants will now need proof of U.S. Citizenship or lawful presence for either type of application or renewal.
A Social Security number (SSN) alone is no longer sufficient for a new or renewed license. Applicants must have documents showing U.S. Citizenship or that they have been granted at least 12 months of lawful presence (see below for the documents necessary to prove this). People with pending applications for asylum, Temporary Protected Status (TPS), adjustment of status, and others without a definite "duration" to their stay will qualify for a 12-month license.
All licenses will expire on the same date lawful presence expires, but no license can be issued for less than two months or more than five years. Applicants who are eligible for a limited term license (less than five years) will need to apply for or renew their license in person.
What documents can prove lawful presence?:
If you are a U.S. Citizen: lawful presence can be proven with a U.S. passport or passport card, a certified copy of a U.S. birth certificate, a certificate of citizenship, a certificate of naturalization, or a consular record of birth abroad.
If you are not a U.S. Citizen: common documents to prove lawful presence are a foreign passport with a U.S. visa affixed and I-94 stamp, an EAD (a work permit, evidenced by Form I-766 or I-688B), or a permanent resident card.
Many other documents provide evidence of lawful presence as well, including refugee travel documents, an asylum approval, or evidence of a pending petition for asylum, TPS, or adjustment of status.
Lawful presence will be determined using the Systematic Alien Verification for Entitlements Program (SAVE) system, the same system used by MassHealth to verify health care benefit eligibility. The SAVE system checks the USCIS database based on the information that applicants provide. It does not store that information.
If the Massachusetts Registry of Motor Vehicles (RMV) cannot verify an applicant's status through SAVE, the applicant will have the opportunity to scan or bring the documents in for review by special RMV staff.
Other necessary documents:
For a standard license: applicants will need a scan or copy of one document to prove Massachusetts residency. Applicants will also need to enter their SSN for verification.
For a REAL ID license/Mass ID: applicants will need two original documents to prove Massachusetts residency. If they have a Social Security number, applicants will need to bring their Social Security card, tax form, or pay stub with their full SSN on it. If an applicant does not have a Social Security number, the applicant must bring a denial notice from the U.S. Social Security Administration (SSA) and a foreign passport with a valid U.S. visa affixed and an I-94 stamp.
The RMV recommends that everyone begin their application for a new license/Mass ID or renewal online to determine what documents they specifically will need.
In the meantime, if you have questions about the process of applying for or renewing your license, please contact your Mintz Levin attorney.
Author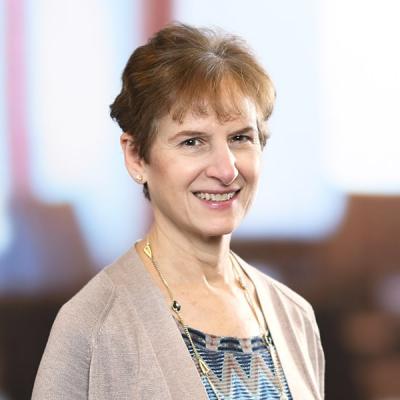 Member / Founder and Chair Emeritus, Immigration Practice
Susan J. Cohen is Chair of Mintz's Immigration Practice and a nationally recognized Immigration lawyer. She helps corporate clients manage immigration challenges. Susan is an American Immigration Lawyers Association (AILA) member and she's contributed to state and federal immigration regulations.