"Ban the Box" Updates in Massachusetts
"Ban the Box" laws prohibit or limit an employer's ability to ask a job applicant about his or her criminal record. States, counties and cities have enacted this legislation to help applicants with criminal records combat additional barriers to securing employment. We've written about these laws as enacted in New Jersey, Washington, D.C., New York City, and California.
In this post, we'll provide an overview of the "ban the box" provision in Massachusetts, discussing recent modifications which become effective October 13, 2018 and recent warnings issued by the Attorney General's Office.
TLDR: All Massachusetts employers should ensure that their application forms and hiring practices comply with the "ban the box" provision.
What is Massachusetts's "Ban the Box" Law?
Massachusetts's "ban the box" provision has been in effect since November 4, 2010. It prevents employers from seeking information related to a job applicant's criminal record prior to the interview stage of the hiring process. A written application, therefore, cannot request an applicant's criminal history.
This law works in conjunction with the Massachusetts Criminal Records Statute, prohibiting employers from asking prospective or current employees to furnish certain criminal information (either written in an application or orally in an interview) and from taking adverse action against a prospective or current employee based on criminal history information obtained in contravention of the Statute.
In an interview, employers are specifically prohibited from asking about: (i) an arrest, criminal detention or disposition that did not result in a conviction; (ii) a first conviction for any of the following misdemeanors: drunkenness, simple assault, speeding, minor traffic violations, affray, or disturbance of the peace; or (iii) a conviction for a misdemeanor where the date of the conviction occurred more than five years prior to the inquiry.
Employers should remain wary when requesting any information related to criminal history, unless the company is subject to a federal or state law or regulation that requires such reporting.
What Has Changed?
Further restrictions on employers' ability to consider a job applicant's criminal history information in the hiring process will take effect October 13, 2018.
First, the time period for disclosure of misdemeanor convictions (iii above) is reduced from five years to three years. This means that employers will no longer be given notice of misdemeanor convictions that are more than three years old. Second, employers cannot ask about criminal records that have been sealed or expunged. And third, to add further protections to applicants with expunged records, employers must include the following specific written notice with any request for criminal record information to prompt a 'no record' response:
"An applicant for employment with a record expunged pursuant to section 100F, section 100G, section 100H or section 100K of chapter 276 of the General Laws may answer 'no record' with respect to an inquiry herein relative to prior arrests, criminal court appearances or convictions. An applicant for employment with a record expunged pursuant to section 100F, section 100G, section 100H or section 100K of chapter 276 of the General Laws may answer 'no record' to an inquiry herein relative to prior arrests, criminal court appearances, juvenile court appearances, adjudications or convictions."
What about a Negligent Hiring Claim?
Under the new law, employers will have more limited access to criminal history information of prospective and current employees. The "ban the box" provision presumes that employers do not have notice about (i) records that have been sealed or expunged, (ii) records about which employers may not inquire under the anti-discrimination laws, or (iii) crimes that the Massachusetts Department of Criminal Justice Information Services cannot lawfully disclose to an employer. Therefore, employers will be able to rely on this presumption to avoid liability for a negligent hiring or retention action based on criminal history that they did not – and could not – know.
Will It Be Enforced?
Yes. The Massachusetts Attorney General's Office recently cited 21 employers, as part of an investigation targeting businesses whose paper application forms violated the "ban the box" law. Four employers were fined $5000, one filed for bankruptcy but agreed to comply with the law, and 17 were issued warning letters to immediately come into compliance by removing questions about criminal records from job applications. All employers should take these citations as a not so gentle reminder that the Commonwealth takes Ban the Box non-compliance seriously.
What Should Employers Do?
Review job applications to ensure that they do not request criminal history information
Review pre-hire forms to ensure that they only make appropriate inquiries
Revise pre-hire forms to include the notice requirement regarding expunged records
Train all employees involved in the hiring process to ensure appropriate communications around criminal records at each stage (e.g., what questions are appropriate in interviews?)
Author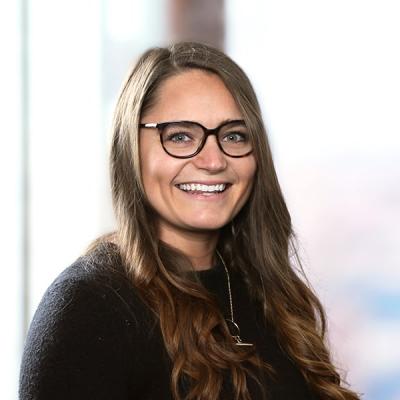 Natalie C. Groot is a Mintz attorney who litigates employment disputes on a wide variety of employment and labor matters. Natalie's litigation practice includes non-competition and non-solicitation agreements; discrimination, sexual harassment, and retaliation claims; and wage and hour compliance matters.