TCPA Litigation Update: Insurance Coverage May Be Available to Some Policyholders for TCPA Lawsuits
The volume of TCPA class actions has rapidly increased in recent years. TCPA cases are attractive to plaintiffs' lawyers because of high statutory damages of $500 per violation and up to $1,500 per willful violation. They are also expensive to litigate. The first step for a company faced with a TCPA lawsuit is to immediately retain a competent counsel who is well-versed in handling such cases. The next step is to review all insurance policies that may apply and to carefully scrutinize the policies, the exclusions, and the allegations in the underlying complaint. The policies that may, at least on occasion, provide coverage for TCPA class actions include (1) Commercial General Liability Policy (CGL); (2) Director & Officer Policy (D&O); (3) Error & Omission Policy (E&O); and (4) Cyber Liability Policy.
It is worth noting that modern general liability policies are typically drafted to avoid providing coverage for TCPA class actions. Many policies now routinely contain an express exclusion to that effect. And some of the older polices that did not originally have a TCPA exclusion in them may have been amended in recent years. Yet, such later-added exclusions may be unenforceable in some states. See Cincinnati Insurance Co. v. Chapman, 2016 IL App (1st) 150919, ¶ 1, 403 Ill. Dec. 887, 889, 55 N.E.3d 74, 76 (May 23, 2016). (Had Illinois law applied, the later-added TCPA exclusion would have been unenforceable.)
Additionally, most CGL insurers have successfully argued that TCPA claims are not covered by the policies because TCPA damages amount to "penalties," for which there is no coverage. But at least one court disagreed with that approach. See Columbia Cas. Co. v. Hiar Holding, L.L.C., 411 S.W.3d 258, 268 (Mo. 2013).
There are also some instances where coverage may still be found under a CGL policy. For example, a court may find that coverage exists in a CGL policy for alleged TCPA violations involving telemarketing calls or fax blasts. The reasoning here is that the complaint alleges "bodily injury" and "property damage" within the meaning of the policy or triggers the "advertising" and "right to privacy" provisions of the policy.
Currently, there is a small but growing body of federal and state case law in which courts across the country have interpreted TCPA violations as falling within the scope of the "advertising injury" provision—again, on the premise that such violations invade consumers' privacy rights. See Owners Ins. Co. v. European Auto Works, Inc., 695 F.3d 814, 819 (8th Cir. 2012); Park Univ. Enters. v. Am. Cas. Co., 442 F.3d 1239, 1249-1250 (10th Cir. 2006); Hooters of Augusta, Inc. v. Am. Global Ins. Co., 157 Fed. Appx. 201, 208 (11th Cir. 2005); Western Rim Inv. Advisors, Inc. v. Gulf Ins. Co., 96 Fed. Appx. 960, 961 (5th Cir. 2004); Valley Forge Inc. Co. v. Swiderski Electronics, Inc., 223 Ill. 2d 352 (2006); Standard Mut. Ins. Co. v. Lay, No. 4-11-0527, 2014 WL 272773 (Ill; App. Ct. Jan. 23, 2014); Columbia Cas. Co. v. Hiar Holding, L.L.C., 411 S.W.3d 258, 270 (Missouri 2013); Penzer v. Transp. Ins. Co., 29 So. 3d 1000, 1006-07 (Fla. 2010). Some of these decisions have also emphasized that unsolicited faxes intrude on the recipient's right to privacy and seclusion, thus triggering CGL coverage. See Standard Mut. Ins. Co. v. Lay, No. 4-11-0527, 2014 WL 272773 (Ill; App. Ct. Jan. 23, 2014); Penzer v. Transportation Insurance Co., 29 So. 3d 1000, 1007 (Fla. 2010).
At least one court found that the "property damage" provision triggered coverage for a TCPA lawsuit because unsolicited faxes allegedly wasted paper and ink and caused the recipient to lose the use of its fax machine during the transmissions. Prime TV, LLC v. Travelers Insurance Company, 223 F. Supp. 2d 744, 750 (M.D.N.C. 2002). This type of coverage may be more likely for fax-blast cases under the TCPA, as opposed to other types of TCPA cases, where the allegations in the complaint include claims that the fax consumed toner and paper (i.e., tangible property).
Turning to E&O coverage, at least one court found a potential for coverage under a professional liability policy for a claim involving unsolicited fax advertisements. Landmark American Insurance Company. v. NIP Group, Inc, 962 N.E.2d 562, 576 (Ill. App. Ct. 2011). And, in a more recent case, a policyholder successfully obtained E&O coverage for TCPA claims under the "professional services" provision. Ill. Union Ins. Co. v. US Bus Charter & Limo Inc., 291 F. Supp. 3d 286, 293, 2018 U.S. Dist. LEXIS 38266, *14 (Mar. 8, 2018).
Where the complaint alleges improper acts by the company's directors, officers, or executives, there arguably may be TCPA coverage under a D&O policy. However, such arguments have not yet had much traction. Last year, the Ninth Circuit affirmed the lower court's ruling that invasion of privacy exclusion precluded D&O insurance coverage for a TCPA claim. L.A. Lakers, Inc. v. Fed. Ins. Co., 869 F.3d 795 (9th Cir. 2017).
In light of different state laws, varied policy language, and inconsistent interpretations by each court, it is often impossible to ascertain in advance whether TCPA claims will be covered by any given policy. Once the lawsuit has been filed, however, sophisticated legal counsel should be able to work with their coverage team to maximize coverage potential. Additionally, in light of a changing legal landscape and the growing number of TCPA lawsuits, businesses that engage in various forms of marketing should, where appropriate, obtain policies that specifically cover TCPA actions.
Author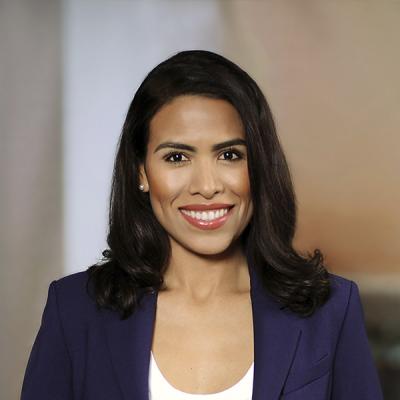 E. Crystal Lopez is a Mintz Associate who focuses her practice on class action defense, with an emphasis on consumer fraud, data privacy, marketing, and compliance issues claims. She has defended corporate clients against class actions at all stages of litigation.