Six Considerations for a Successful Work-From-Home Arrangement
A work-from-home arrangement can be a productive means to attract and retain talent. Effective work-from-home policies allow companies to provide flexibility and support to employees, while maintaining productivity and meeting other work requirements. Offering this voluntary benefit, however, can create headaches and legal risk for employers.  Here are six key considerations for employers to think about in offering such arrangements to their workforces.
Set Clear and Consistent Eligibility Standards. Employers must set clear and consistent eligibility standards for employees to meet and maintain to ensure a productive and fair work-from-home arrangement. Factors to weigh in setting these standards are the employee's position and duties, work skills, years of service and performance history.  Based on the employer, and the requested work-from home arrangement, employers may consider other objective factors. Even if an employee meets the basic eligibility requirements, the employer must then evaluate, on a case-by-case basis, the nature and length of the work-from-home arrangement and its impact on the company. Managers should be educated on the eligibility factors and approval process to avoid confusion and prevent any perception that employees are being treated differently for impermissible reasons.
Clearly Distinguish Voluntary Arrangements from Reasonable Accommodations.  Employers should be careful that any work-from-home policies or practices are treated separately from such arrangements that are required by an employee's health condition as a "reasonable accommodation" under the Americans with Disabilities Act (ADA).  Employees should understand that the voluntary work-from-home arrangement is not a legal requirement or entitlement, but rather an incentive offered by the employer.  Alternatively, if an employee requests a work-from-home arrangement due to a health issue, they may be entitled to it under the ADA – even if they do not meet the company's eligibility standards under the voluntary work-from-home policy.
Retain Benefits and Schedules. Unless otherwise agreed upon in writing, employers should ensure that any work-from-home arrangement does not affect the employee's compensation, benefits, work status and work responsibilities. While work-from-home arrangements may provide more flexible work hours to certain employees, employers should be clear that employees are expected to work their regular hours if an alternative schedule is not specifically provided. Employers should be particularly cautious with work-from-home arrangements for non-exempt employees given the strict timekeeping and overtime pay requirements.  Employers can set certain guidelines to ensure that work responsibilities are not jeopardized at home (e.g., employees who work-from-home cannot be the primary care provider for any dependent(s) or other person(s) during work hours).   
Determine Appropriate and/or Necessary Equipment. Employers should determine the appropriate equipment needs for employees working from home (e.g., hardware, software, data lines or high-speed internet connections, etc.). Generally, it is permissible for employers to require that employees supply appropriate data lines or high-speed internet connections and pay for items such as rent, rental insurance, furniture, utilities and the like. Regardless of whether employers choose to pay for certain equipment, items or services, the company should clearly state that it will not accept responsibility for damage or repairs to such equipment. Further, for security reasons, employers should require that employees report the loss or theft of any company property as soon as the equipment or property is no longer in their possession and/or control.
Protect Confidential Information. The protection of confidential and proprietary company and customer information is tantamount to a company's success. Employees working from home should be required to comply fully with all security and data protection policies and procedures. In order to ensure this protection, employers can require certain steps including, but not limited to, use of locked file cabinets and regular password maintenance. If printing is necessary for employees to fulfill necessary functions of the role, employers should require or provide paper shredders or other paper disposal methods. If printing is not necessary, employers should expressly prohibit employees from printing or making any copy of any company documents at home (or anywhere outside the office), or otherwise making a written record of any confidential or proprietary information at home (or anywhere outside the office).
Understand State-Specific Obligations. If an employee's home office is located in a different state, an employer effectively extends its workforce into the state. As a result, an employer may be subject to various state-specific laws (e.g., New York's Paid Family Leave benefit covers an employee working from home in New York for an employer located in Massachusetts). In addition, an employer may be subject to another state's jurisdiction in the event of a lawsuit (e.g. if a supervisor harasses an employee working remotely in another state over the telephone, a court may find that telecommuting supports personal jurisdiction in that state). Employers should confer with counsel to determine whether additional state laws (including payroll deductions and workers compensation) are implicated by a work-from-home arrangement.
Author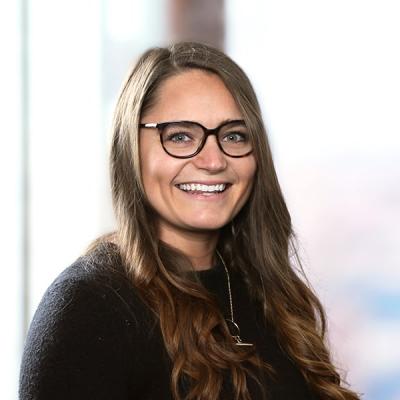 Natalie C. Groot is a Mintz attorney who litigates employment disputes on a wide variety of employment and labor matters. Natalie's litigation practice includes non-competition and non-solicitation agreements; discrimination, sexual harassment, and retaliation claims; and wage and hour compliance matters.