Energy & Sustainability M&A Activity – December 2020
Recent M&A Activity:
November 3, 2020: BlueInGreen was acquired by Chart Industries for an estimated $20 million. BlueInGreen is a water solutions company that provides a method for delivering dissolved oxygen, carbon dioxide and ozone into water. Following the acquisition, Chart Industries updated its 2021 outlook to sales of $1.335 billion from $1.260 billion.
November 12, 2020: The Solar Foundation reached a definitive agreement to merge with Interstate Renewable Energy Council, Inc.. The merger will help IREC to significantly expand the reach and impact of its mission and programs, thereby amplifying its longstanding efforts to increase clean energy and energy efficiency to benefit people, the economy, and the planet.
November 16, 2020: ETAP was acquired by Schneider Electric for an undisclosed amount. Schneider Electric also has an agreement to acquire the remaining 20% in 2025. Schneider Electric is a leader in the digital transformation of energy management and automation. Trusted by 10,000+ design and engineering firms globally, ETAP models, simulates, controls, and optimizes customer electricity power systems based on their digital twin equivalents.
November 17, 2020: Eos Energy Enterprises acquired B. Riley Principal Merger Corp II through a reverse merger, resulting in the combined entity trading on the Nasdaq Stock Exchange. Eos Energy Enterprises, Inc. is accelerating the shift to clean energy with positively ingenious solutions that transform how the world stores power. BMRG was formed for the purpose of effecting a merger, share exchange, asset acquisition, share purchase, reorganization or similar business combination with one or more businesses.
November 20, 2020: Francesca Water Company was acquired by Global Water Resources for an undisclosed amount. Francesca Water Company is a small water utility located in the southwest area of Tucson, Arizona. The acquisition will allow Global Water Resources to add 115 active water connections, bringing its total active connections to 47,769.
*Source: PitchBook
Authors
Member / Chair, Energy & Sustainability Practice
Tom Burton has helped to shape the clean energy industry by drawing on his passion for innovation. As a Mintz attorney, Tom counsels investors, entrepreneurs, and Fortune 100 companies. He also guides start-up organizations and accelerators to foster the next generation of energy leaders.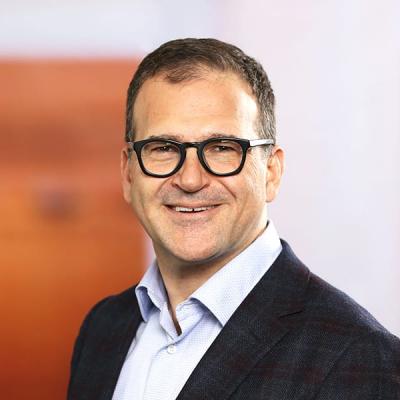 Member / Co-chair, Energy & Sustainability Practice
Sahir Surmeli is a Mintz business counselor who advises companies, boards, entrepreneurs, investment banks, and venture and private equity investors as they build and grow companies. He handles public offerings, 144A and private financings, acquisitions, joint ventures, and strategic partnerships.