Public-Private Partnership to Fight Fraud Formed
Private insurance companies, among others, are teaming up with the Government to prevent health care fraud. On July 26, 2012, Attorney General Eric Holder and Department of Health and Human Services (HHS) Secretary Kathleen Sebelius announced a new, voluntary partnership among the federal government, state officials, private health insurance organizations, and other health care anti-fraud groups (Partnership) to identify and prevent health care fraud.
The Partnership is intended to detect fraud across public and private payers and to prevent payment for fraudulent health care claims.  To achieve these objectives, members of the Partnership will share information and best practices to enable law enforcement to identify and prevent fraud.  Specifically, the Partnership will enable:
Information sharing among the public and private members to identify and address specific schemes, utilized billing codes, and geographical fraud hotspots; and
Identification and prevention of payments for items or services billed to different insurers for care delivered to the same patient on the same day in different cities.
A long-term objective of the Partnership is to analyze industry-wide claims data to predict and detect health care fraud schemes. 
The Partnership's members include some of the largest private insurance companies in the country.  The following organizations and Government agencies have joined the partnership:
America's Health Insurance Plans;
Amerigroup Corporation;
Blue Cross and Blue Shield Association;
Blue Cross and Blue Shield of Louisiana;
Centers for Medicare & Medicaid Services;
Coalition Against Insurance Fraud;
Federal Bureau of Investigations;
Health and Human Services Office of Inspector General;
Humana, Inc.;
Independence Blue Cross;
National Association of Insurance Commissioners;
National Association of Medicaid Fraud Control Units;
National Health Care Anti-Fraud Association;
National Insurance Crime Bureau;
New York Office of Medicaid Inspector General;
Travelers;
Tufts Health Plan;
UnitedHealth Group;
U.S. Department of Health and Human Services;
U.S. Department of Justice; and
WellPoint, Inc.
The operational details of the Partnership will be defined in the coming months, including establishing a budget and setting priorities.  According to the announcement, the Partnership's Executive Board, the Data Analysis and Review Committee, and the Information Sharing Committee will have their first meetings in September.  Until then, several public-private working groups will finalize the Partnership's operational structure and develop a draft initial work plan. 
The formation of the Partnership exemplifies an increasing focus on preventing health care fraud through collaboration.  Cooperation among enforcement agencies to prevent health care fraud has markedly increased in recent years.  These collaborations, such as the Health Care Fraud Prevention and Enforcement Action Team ("HEAT") and Medicare Fraud Strike Force, have had great success, in the eyes of the government.  The government has obtained more than $10 billion in settlements and penalties from health care fraud claims in the past three years alone, as chronicled in Mintz's series analyzing trends in health care enforcement. 
Expanding these collaborations to include private industry presumably is intended to result in further prevention and detection of health care fraud through initiatives such as claims data monitoring, which to date has led to mixed success.  For example, the Government Accountability Office recently reported that the Centers for Medicare & Medicaid Services (CMS) paid audit contractors $102 million, through the Medicaid Integrity Group, to audit state Medicaid claims, and the contractors identified less than $20 million in overpayments.  By contrast, new claims monitoring tools designed to detect fraud identified Dr. Jacques Roy's alleged $375 million health care fraud scheme involving fraudulent claims for home health services.
We will continue to monitor the development of the Partnership and will provide further updates.
Author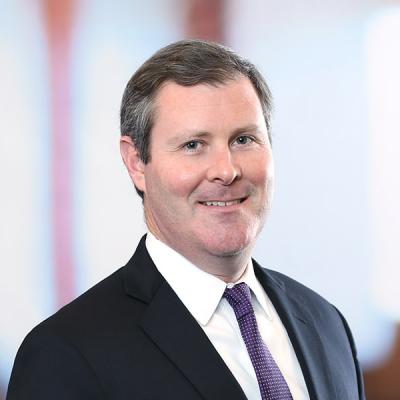 Member / Co-Chair, Health Care Enforcement Defense Practice
Brian P. Dunphy is a member of the Health Care Enforcement & Investigations Group at Mintz. He defends clients facing government investigations and whistleblower complaints regarding alleged violations of the federal False Claims Act. Brian also handles commercial health care litigation.