CMS Finalizes Policy Rules For Medicare Parts C and D
Earlier this month, the Centers for Medicare & Medicaid Services (CMS) released its final rules on policy and technical changes to the Medicare Advantage (MA) and Prescription Drug Benefit programs (Part D) for contract year 2016. More than a year has passed since we alerted our clients to the publication of the controversial proposed rules. While CMS released the 2015 final rule in May, it left open many of the most controversial proposals. But as of this week, we know what is in and what is out.
The most interesting part of the new rules are the provisions that CMS abandoned.  As expected and as we previously posted, CMS is not finalizing provisions that would have lifted the protected class designation for three of its drug classes, required Part D plans (PDPs) to allow any willing pharmacy to participate in its preferred network, and clarified its interpretation of the non-interference provision to allow CMS to intervene in the negotiations between a Part D plan and a pharmacy. Other notable provisions not being finalized in this rule include:
CMS' ability to terminate MA plans offering Part D plans (MA-PD) for achieving less than 3 stars on both Parts C and D summary Star ratings in the same contract year for 3 consecutive years.
A two-year limitation on submitting a new bid in an area where MA plans were terminated due to low enrollment.
Requirements that MA plans and PDPs demonstrate they provide "good quality health care" by scoring 3 or higher on several CMS performance standards.
Flexibility that would have allowed MA plans to separate their Evidence of Coverage document from the Annual Notice of Change (ANOC).
Medication Therapy Management Program requirement to develop an outreach strategy to "effectively engage all at-risk beneficiaries enrolled in the plan."
Authority for CMS to passively enroll members in a non-renewing D-SNP to another D-SNP that is affiliated with the member's Medicaid plan.
Requirements that PDP sponsors of Employer Group Waiver Plans (EGWPs) disclose to each employer group the discount payments under the Discount Program.
CMS indicated that it would not finalize many of these provisions without undergoing new rulemaking processes.
Nonetheless, there are a number of provisions that CMS does finalize in the 2016 final rule and which will require plans to implement policy and system updates over the coming year. These provisions provide CMS with greater flexibility and authority, while also imposing new requirements on potential and current plan sponsors. For example, CMS finalized rules that allow it to require plans to hire independent auditors to validate the corrections of deficiencies found during a program audit (note: CMS is not finalizing the proposal that would have required plans to hire an independent auditor to perform program audits). CMS also updated the risk adjustment regulations to allow it flexibility to announce the deadline for final submission of risk adjustment data, which will not be earlier than January 31st of each year. The final rule established enrollment eligibility policies for individuals not lawfully in the United States. Notably, however, plans will not have the responsibility of identifying individuals not lawfully in in the county -- CMS has the responsibility to notify plans of unlawful presence information.
For entities considering applying to operate a new MA-PD or PDP, the final rule sets new requirements impacting the 2016 application cycle. Specifically, "newly contracted entities" will need to undergo an "Essential Operations Test" as part of the application process, which will test the sponsors' understanding of the Part D benefit and applicable systems. A "newly contracted entity" is an entity in which neither it nor another subsidiary of its parent organization is offering Part D benefits during the current benefit year. Furthermore, stand-alone PDPs submitting a bid during the 2016 bid process should note that withdrawing the bid after the announcement of the low-income subsidy benchmark will result in a 2-year application ban.
Additional changes in the final rule that impose new requirements on MA-PD and PDP sponsors include:
Requiring the plan to articulate and document P&T conflict of interest policies, including the involvement of an objective party to determine and manage conflicts.
Establishing minimum standards for MA-PD and PDP sponsors to develop and maintain business continuity plans that would allow them to continue operations during a disaster/ business disruption and to restore operations within 72 hours.
Requiring PDPs to provide an ANOC to enrollees at least 15 days prior to open enrollment.
Requiring plans to report and accept TrOOP data in real-time and apply it promptly when a beneficiary changes plans in the middle of a coverage year.
Requiring MA-PDs to work with pharmacies to better coordinate Parts A, B and D services, such that when a prescription is denied for not being covered under Part D, the beneficiary receives a clear explanation of the denial and information on how to obtain the prescription. CMS indicated sub-regulatory guidance will be provided on this issue.
Clarifying and narrowing when a plan can use a 14-day extension for organizational determinations and generally limiting the extension to only the circumstances when it is in the best interest of the beneficiary.
Revising dispensing rules to Part D enrollees in long term care facilities.
CMS is also revising several regulations to improve payment accuracy, such as clarifying the payment for the low-income cost-sharing subsidy and amending reopening provisions to allow for the reopening of Coverage Gap Discount Reconciliation. The rule also covers several other technical changes to the programs.
We will be monitoring implementation of these regulations, and will provide updates as warranted.
* Lauren is admitted in New Jersey only, and practicing under the supervision and guidance of Members of the Washington, D.C. office.
Authors
Theresa advises clients on all aspects of the pharmaceutical supply chain. Her practice involves counseling industry stakeholders on a range of business, legal, transactional, and compliance matters.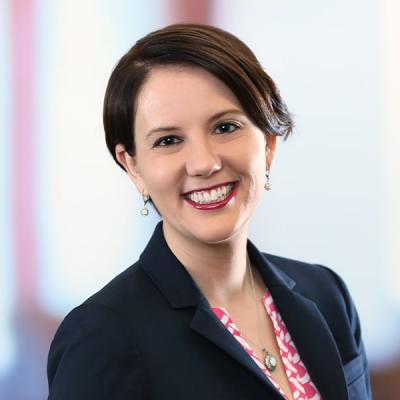 Lauren M. Moldawer is an attorney who advises pharmacies, PBMs, managed care organizations, and other payors for Mintz. She provides guidance on transactional, regulatory, and fraud and abuse matters. Lauren draws upon her experience working for the Federal Coordinated Health Care Office.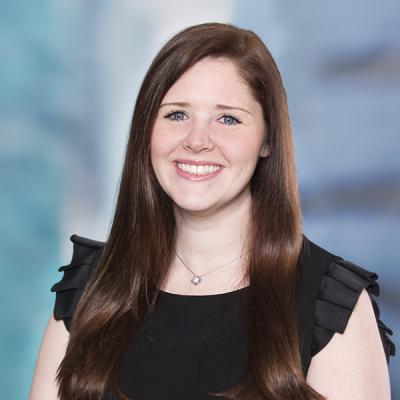 Bridgette A. Keller is a Mintz attorney who applies her experience in health system administration and ethics in health care to her health law practice. She advises health care providers, ACOs, health plans, PBMs, and laboratories on regulatory, fraud and abuse, and business planning matters.