As 2019 Approaches, Private Equity Investment in Health Care Shows No Signs of Slowing Down
As the year draws to a close, it's clear that 2018 was another record year for private equity investment in health care. In its report on the top health industry issues of 2019, PWC's Healthcare Research Institute recently highlighted the continued prevalence of private equity in health care transactions, and predicted even more private equity investment in the coming year. Below is an overview of the current and expected trends, as well as a few key considerations for private equity deals in the health care space. 
Corporate health care buyers are likely to continue seeing steep competition from private equity firms… 
According to the PWC report, since 2009 the number of health care deals involving private equity buyers or sellers has tripled, and the number of deals is projected to increase further in 2019. Private equity investment in health care remains diversified and frequent, with deals ranging from health care technology to the management of physician practices. Because the health care industry is expected to continue to grow — with CMS projecting national health spending to rise to 20 percent of GDP by 2026 — investment in health care is a relatively safe bet for private equity when compared to more volatile fields like technology. Further, private equity firms tend to be more aggressive in the bid process and more willing to move deals ahead quickly.  As such, traditional health care companies seeking to acquire new lines of business face increased competition from private equity.    
…but 2019 may bring additional opportunities for traditional health care companies to partner with private equity in acquisitions.
By partnering with private equity firms, health care companies can diversify their businesses while also mitigating some of the financial and operational risks that come with any deal. Partnerships between private equity and health care companies benefit from the strengths of both parties, enabling further growth while capitalizing on the health care companies' existing expertise. Private equity firms' willingness to invest in health care could also mean opportunities for health care companies to divest their non-core assets and refocus on their core business.
Regulatory Considerations for PE Health Care Deals
As with any highly-regulated industry, health care deals present regulatory hurdles for any prospective buyer, some of which may provide additional challenges in the private equity context. 
As discussed in a recent Mintz Insights video, private equity deals often need to be structured to accommodate corporate practice of medicine (CPOM) issues. In states with CPOM prohibitions, private equity buyers cannot directly acquire medical practices. Instead, the prospective buyer would need to invest in or create a management company through which they manage the practice for a fee, which in many states is capped at a certain percentage of the practice's revenue. 
Regulatory filing requirements and the need for review and approval of deals by regulatory bodies often drive transaction timelines much longer than those to which private equity firms are accustomed. Some states can require up to 120 days' notice prior to a change in ownership in certain health care companies. Involving regulatory counsel at the beginning of deal negotiations can help set reasonable expectations for timing while also letting the parties get a head start on the sometimes cumbersome filing requirements.   
State licensing boards also often require disclosure of detailed information about the prospective ownership and management of licensed health care entities. This information can range from basic background checks to detailed financial information. While many states only require information about individuals who will be actively involved in the day-to-day operations of the health care business, some states require information about anyone with a five percent or greater ownership in the business, which sometimes requires an examination of ownership held by controlling entities, including parent, grandparent and great grandparent companies. Private equity firms should take this into consideration and consult with regulatory counsel about potential disclosure requirements and the feasibility of providing the required information when structuring deals. 
Private equity activity in the health care industry presents many evolving opportunities and challenges, but one thing remains clear as 2018 winds down: growth in health care investment is full speed ahead.
Author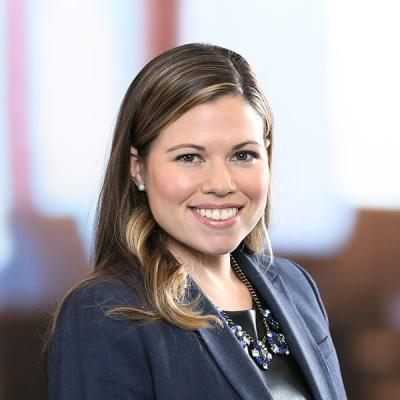 Cassandra L. Paolillo is an Associate at Mintz whose practice involves advising health care clients on transactional and regulatory matters, including mergers and acquisitions, regulatory compliance, and general contracting. Cassie primarily works with providers and payors.