GAO Studies Use of PBMs in Medicare Part D
GAO recently released a report analyzing the use of pharmacy benefit managers ("PBMs") and efforts to manage drug spending and use in the Medicare Part D program.  Importantly, the report found that use of PBMs reduced Part D spending in 2016 by 20%, from $145 billion to $116 billon, through drug price rebates.
By way of background, CMS contracts with Part D plan sponsors to provide Medicare Part D prescription drug coverage to Medicare beneficiaries. There are a number of services required to provide prescription drug coverage; for example, establishing a pharmacy network, negotiating drug prices and rebates, or managing formularies. PBMs contract with Part D plan sponsors to help provide these and other services.  
In light of this relationship, GAO sought to understand the role PBMs play in providing prescription drug services to Medicare Part D beneficiaries. To do this, GAO gathered and analyzed information from the following sources:
CMS data on Part D plan sponsors' use of PBMs in 2016, CMS drug expenditure, pricing, and rebate and other price concession data for all Part D drugs from 2014 through 2016.
Service agreements between Part D plan sponsors and PBMs approved by CMS from January 2016 through May 2018 and with the highest enrollment as of June 2018.
Interviews with CMS officials and 38 stakeholder groups including PBMs, Part D plan sponsors, pharmacy representatives and drug manufacturers.
GAO reported 3 key findings:
Part D plan sponsors use PBMs to provide 74% of Part D prescription drug services.
PBMs negotiate rebates and other discounts paid by manufacturers after the sale of the drug.  These rebates offset spending in 2016 by 20%.
PBMs are primarily compensated for services provided to Part D plan sponsors with volume-based or per-member-per-month fees paid by the plan sponsor. PBMs also earned revenue from the rebates they negotiated with manufacturers for Part D drugs. However, PBMs retained less than 1% of these rebates, passing the rest through to the plan sponsors. Plan sponsors are then able to use rebates to help offset the growth in drug costs, helping control premiums for beneficiaries.
Reactions to the report run the gamut from negative to positive.  PhRMA focuses on the fact that rebates and other discounts do not impact beneficiary cost-sharing at the point-of sale but are passed through to the plan sponsors, noting that the three largest PBMs are owned by insurers who are also Part D plan sponsors.  On the other hand, PCMA highlights the finding that PBMs work hard to reduce Medicare Part D costs and retain less than 1% of rebates. 
After the Trump administration withdrew the proposed rebate rule, CBO's estimate that the proposed rule would increase government spending by $177 billion dollars, and GAO's findings that rebates and other discounts decreased Medicare Part D spending by 20%, it seems that the proposed rebate rule faces an uphill battle if it were to return in its original form. But of course, only time will tell!
Author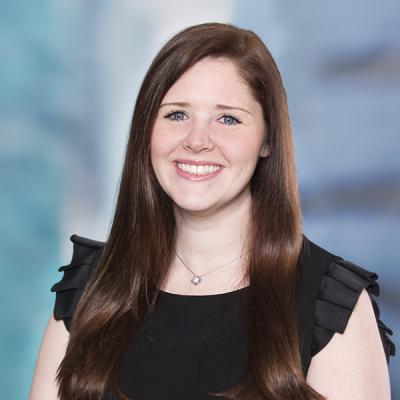 Bridgette A. Keller is a Mintz attorney who applies her experience in health system administration and ethics in health care to her health law practice. She advises health care providers, ACOs, health plans, PBMs, and laboratories on regulatory, fraud and abuse, and business planning matters.