Law Enforcement Stays Active During the COVID-19 Pandemic
Last Tuesday, we blogged about the arrest of the owner of a Georgia-based marketing company who was charged with health care fraud and conspiracy to violate the Anti-Kickback Statute.  The government has alleged that laboratories paid the company kickbacks for Coronavirus (COVID-19) testing leads.
The very next day, the United States Attorney's Office in San Antonio, Texas charged 39 year-old Christopher Perez with allegedly perpetuating a COVID-19-related hoax by posting a false threat on Facebook in which he claimed to have paid someone to spread COVID-19 at grocery stores in Texas.  These prompt actions to implement Attorney General William Barr's March 16 call to prioritize the detection, investigation, and prosecution of all criminal conduct related to the COVID-19 pandemic caused us to wonder what the federal government is doing about enforcement.  The answer is: a lot. 
Following Attorney General Barr's COVID-19 enforcement statement, the Department of Justice (DOJ) set in motion the establishment of coordinated, nationwide responses to alleged COVID-19-related fraudulent and illegal activities.  The government is devoting significant resources to these efforts and is calling upon the expertise of an alphabet soup of law enforcement agencies.  United States Attorney's Offices (USAOs) are now working together, along with DOJ, to share strategies for identifying and combatting COVID-19 fraud with the following agencies:
Federal Bureau of Investigation (FBI);
Department of Health and Human Services (HHS);
Federal Emergency Management Agency (FEMA);
Internal Revenue Service (IRS);
United States Postal Inspection Service (USPIS);
Defense Criminal Investigation Service (DCIS);                  
Drug Enforcement Administration (DEA);
Department of Veterans Affairs (VA);          
Bureau of Alcohol, Tobacco, Firearms, and Explosives (ATF); 
National Center for Disaster Fraud (NCDF); and
local law enforcement agencies. 
Many of these agencies (and their acronyms) are familiar names, but NCDF may not be.  It is the national coordinating agency within DOJ's Criminal Division, and many USAOs are encouraging anyone with information about a COVID-19-related fraud to contact NCDF.  Such reports, as well as the depth and breadth of the network of law enforcement resources that are being devoted to COVID-19-related allegations, are likely to cause the initiation of numerous federal investigations.
Given this network of law enforcement and its examination of COVID-19-related conduct, we wondered what types of allegations they are investigating.  It turns out, they are investigating a wide variety of allegations.  USAOs have announced that they are targeting the following items for scrutiny:
Hoarding and price gouging; 
Allegedly false offers to sell masks with no intention of delivery;
Submission of allegedly false claims for unnecessary anti-viral treatments or other drugs marketed as purported COVID-19 cures; 
Allegedly false offers of free testing to obtain Medicare information to submit false claims for reimbursement;                        
Offers and sales of allegedly fake at-home test kits, cures, "immunity pills", and protective equipment;
Calls and emails from individuals who pretend to be doctors and hospitals that have treated a friend or a relative for COVID-19 and demand payment;  
Phishing emails from individuals posing as national and global health experts, designed to trick the recipient into downloading malware or providing personal identifying and financial information; 
The creation and manipulation of mobile apps promoted as designed to track the spread of COVID-19 but that cause the insertion of malware that compromises users' devices and personal information;
Fraudulent requests, sometimes on social media, for donations to allegedly illegitimate or non-existent charities;   
Websites and apps that appear to share COVID-19-related information allegedly to gain and lock access to devices until payment is received;  
Allegedly false offers to provide stimulus funds that ask the recipient to enter his or her bank account number to access such funds; and
Online promotions and sales of stock (often on social media), claiming that the products or services of publicly traded companies (usually with microcap or low-priced stock and limited publicly available information) can prevent or cure COVID-19 and that the stock of the company will dramatically increase in value as a result.
In addition to assisting in these investigations, the FBI has been investigating other types of allegations and recently issued a warning to health care professionals about the increased risk for fraudulent sales of COVID-19-related medical equipment as a result of the current stress on the supply chain.  It warned that health care professionals should be on the lookout for "suspicious activity," including:
Unusual payment terms;
Last-minute price changes;
Last-minute excuses for delay in shipment; and
Unexplained sources of bulk supply.
To assist with its efforts in this area, the FBI has asked that health care professionals who experience such events report them to the agency.  Questions will undoubtedly arise as to whether such conduct is legitimate or not.  Those considering whether to report such conduct may wish to consult with other knowledgeable professionals before doing so to obtain guidance in deciding whether the conduct is in fact suspicious.  Anyone who has been the subject of such reports likely should promptly talk with a lawyer.   
The HHS Office of Inspector General (OIG) has also joined the federal COVID-19 efforts.  This week, it announced that it had amended and added to its work plan to include COVID-9 related audits.  Understandably, given the prevalence of COVID-19 in nursing homes, the HHS OIG will examine whether long term care facilities have complied with new federal life and safety and emergency infectious disease control requirements, including COVID-19 preparedness.  Its report on this audit is due later this year and no doubt will be closely followed and reviewed.  The OIG is also looking at how well various HHS agencies have responded to the emergence and spread of COVID-19.  Portions of this review will be reported at various times this year and next.  
The message from all of this activity is very clear: while many federal employees may be working from home – as so many of us are – COVID-19-related law enforcement is active and intensifying.  COVID-19-related investigations are underway and will increase.  We will continue reporting on these activities in the coming weeks and months.  The takeaway today?  Vigilance is especially important now.
Author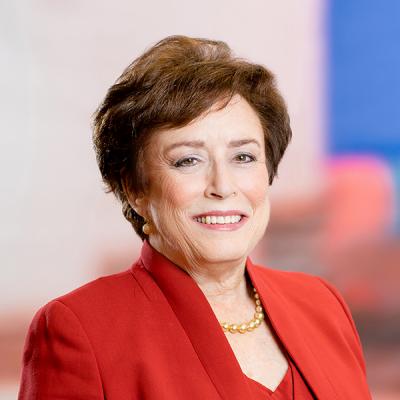 Hope regularly defends health care companies in governmental investigations and ensuing cases, conducts internal investigations, and advises providers and manufacturers regarding enforcement issues.